Hello from the heat! This is Jessica from Okinawa Holiday Hackers and currently in Okinawa the rainy season is over… which also marks the start of the best time for diving!
If you have seen my previous articles (check below♪),
you might notice that there's a theme…that is outdoor adventures!
Except from all those outdoor land activities, the other thing that could heighten my senses and melt away my stress is scuba diving♪
With the emerald clear waters and beautiful corals hugging the parameters of the island, Okinawa is said to be the top destination in Japan for enthusiastic divers. Well you might heard of the notable diving hotspot — Blue Cave,
but this time I decided to go for the Kerama Islands that has also a fascinating variety of marine creatures and corals.
Reeffers♡ came first on my search list for diving companies in Naha City.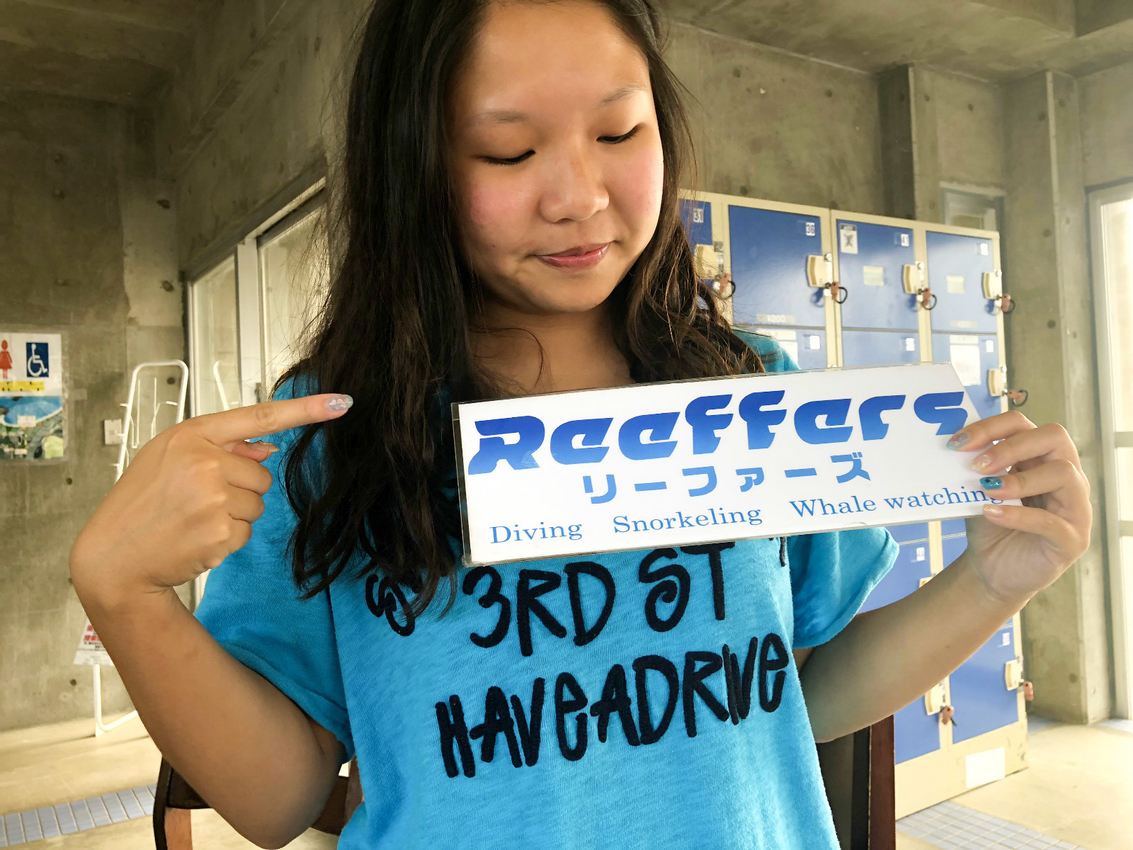 Expectation was high as most of their ratings were 5 stars. This also left me with the eager to experience the magic of Okinawa underwater paradise!
It turns out I did not only went once or twice with them but THREE times☆
The package that I joined: 
Here I would like to share my journeys I took with the Reeffers crew, enjoy!
 Get Up at Sunrise
Meeting time & place is 7:50 meet at Naha Miegusuku Port.
We had to get up at 7am but luckily we live quite near the Miegusuku Port where is easy accessed from the Naha city centre!
▼Find & book hotel around Naha city?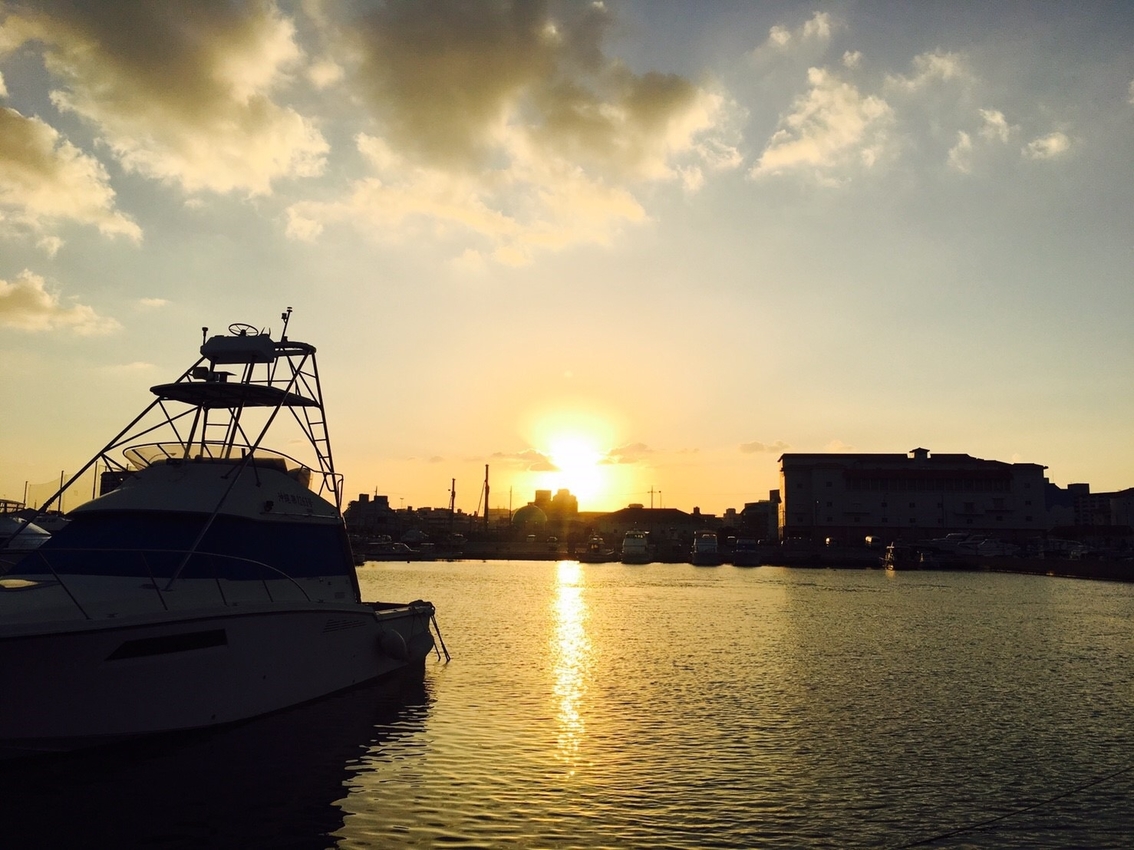 →Capturing the very first sunrise of 2018♡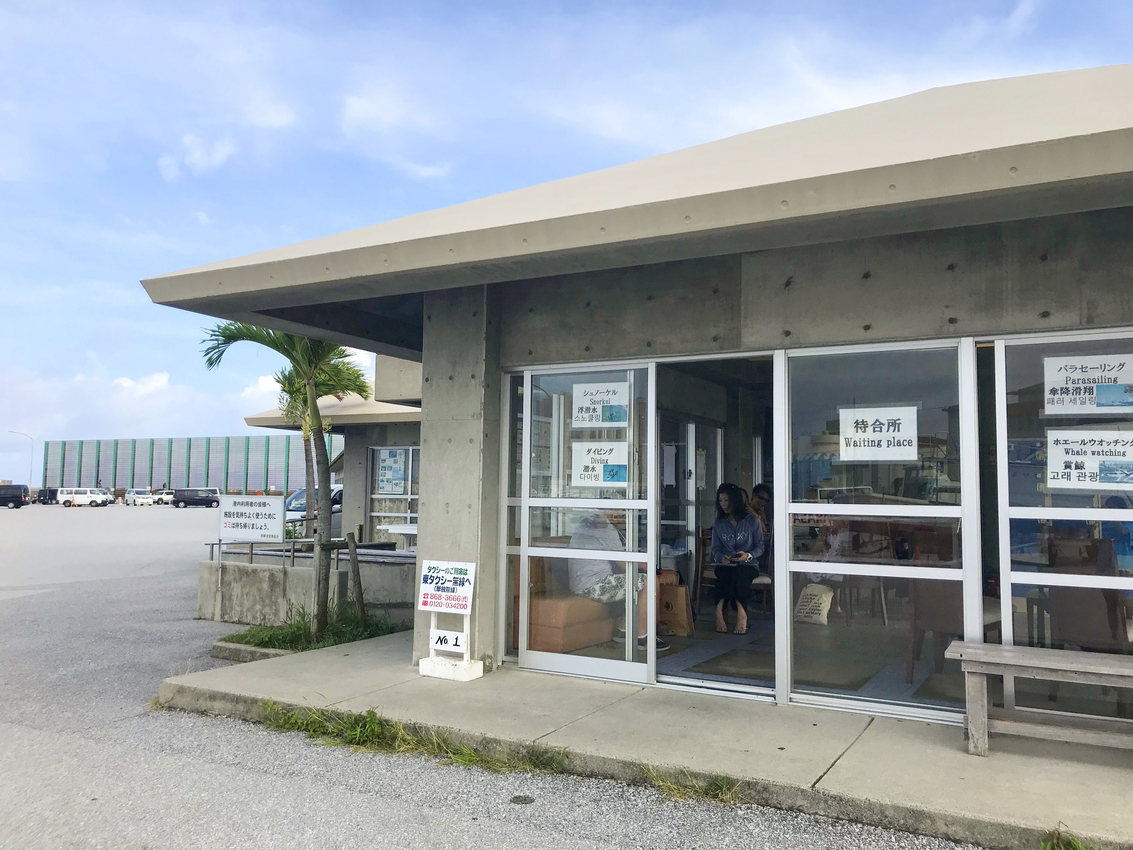 →Gathering Point at Miegusuku Port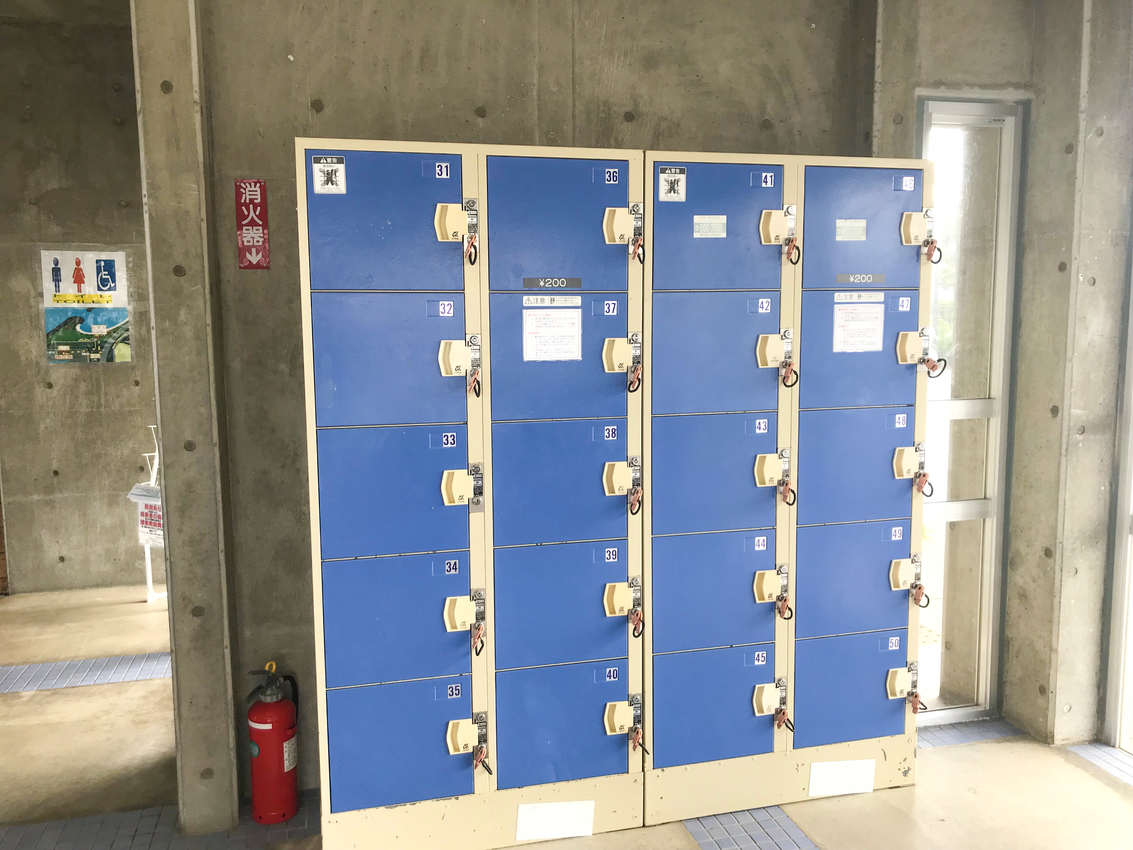 →Lockers inside the gathering spot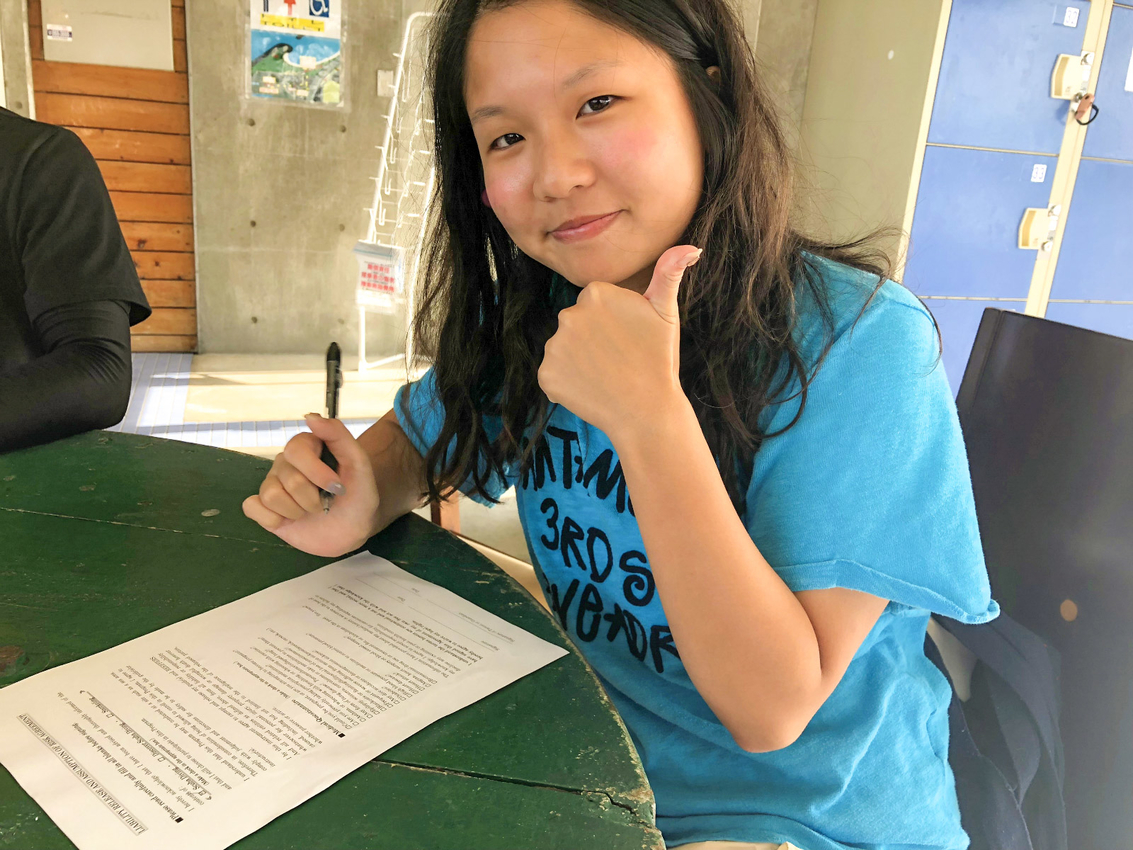 →Remember to check the details on the consent sheet before you dive!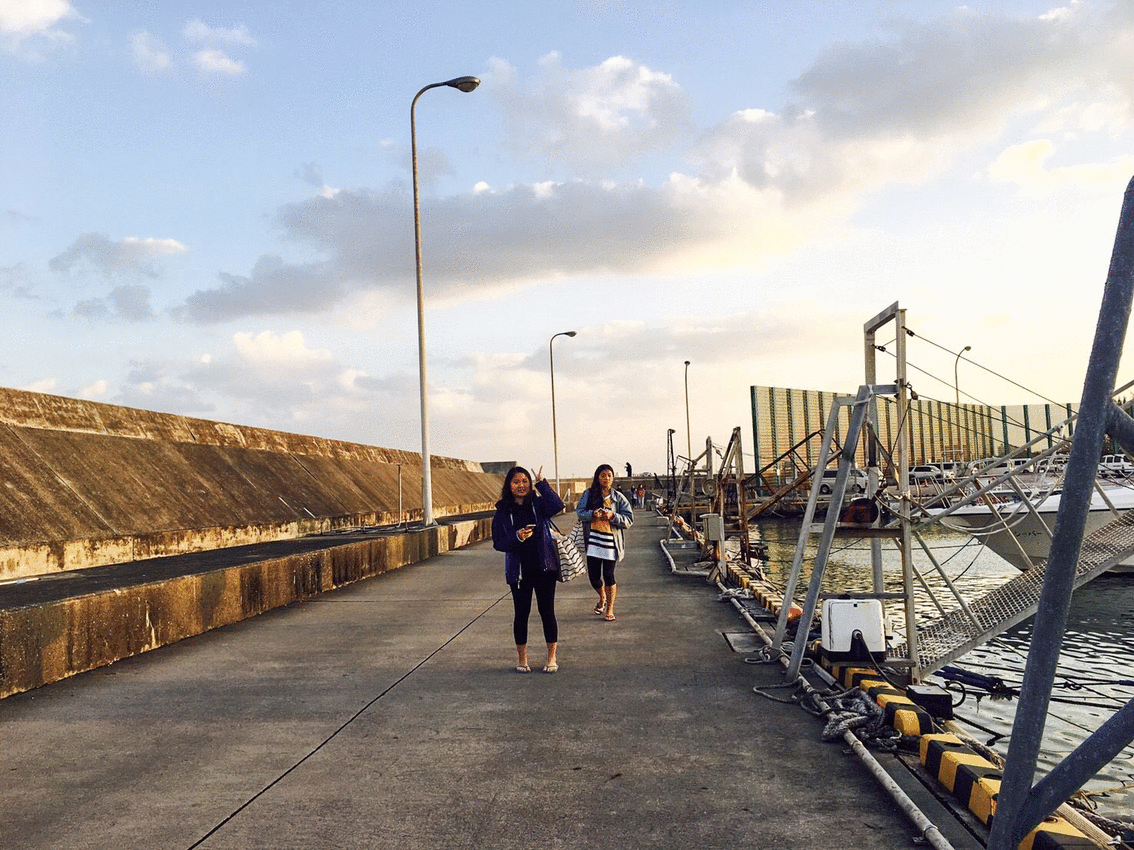 Before departure, there is a briefing session on board. There are staff that could speak Mandarin and English to translate everything so don't be concerned about communication barrier~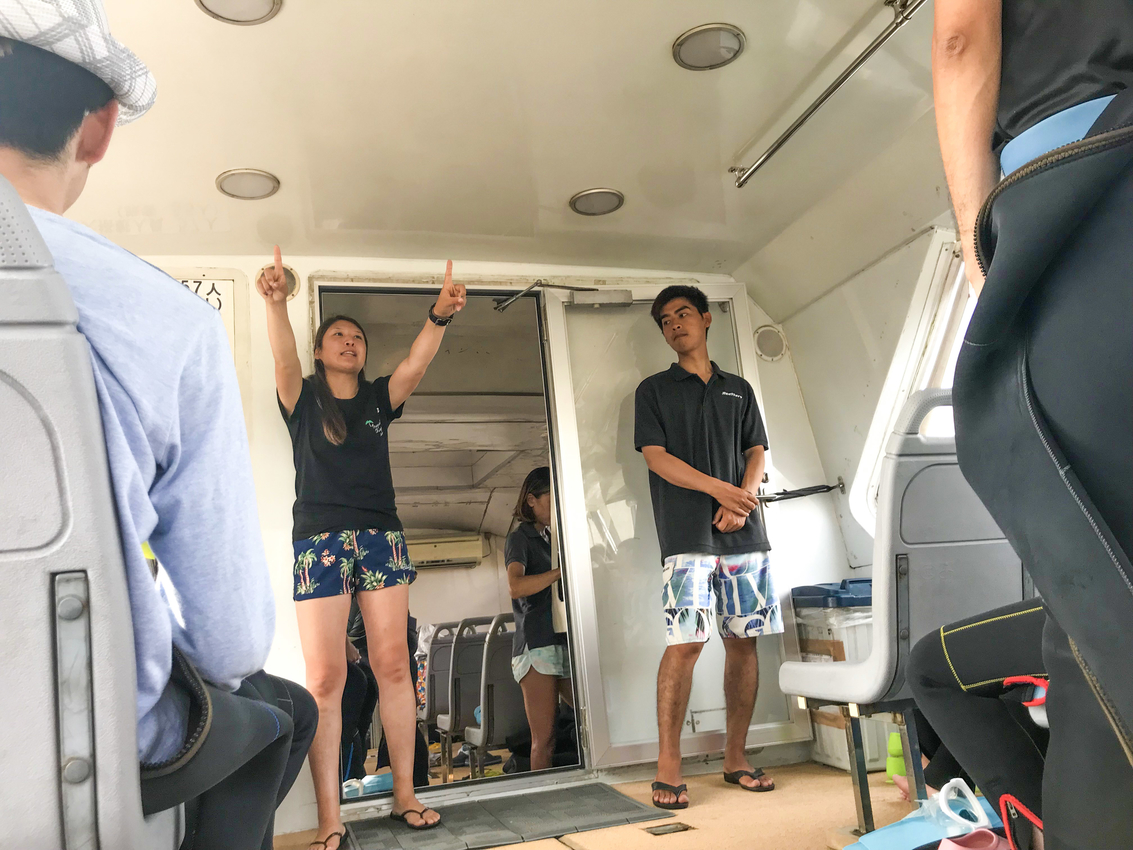 What if I am not keen on swimming or don't have a diving license, am I still able to participate?
The answer is YES, all I did was the introductory diving where one instructor took me and my partner down. Of course it would be better if you are comfortable with water, but diving doesn't actually require any swimming abilities.
A fun fact☆: for my first dive I didn't move at all and just relied on my instructor for touring me around, Maria said I act like an underwater mummy. So don't worry if you can't swim, you could still make the most of the diving experience!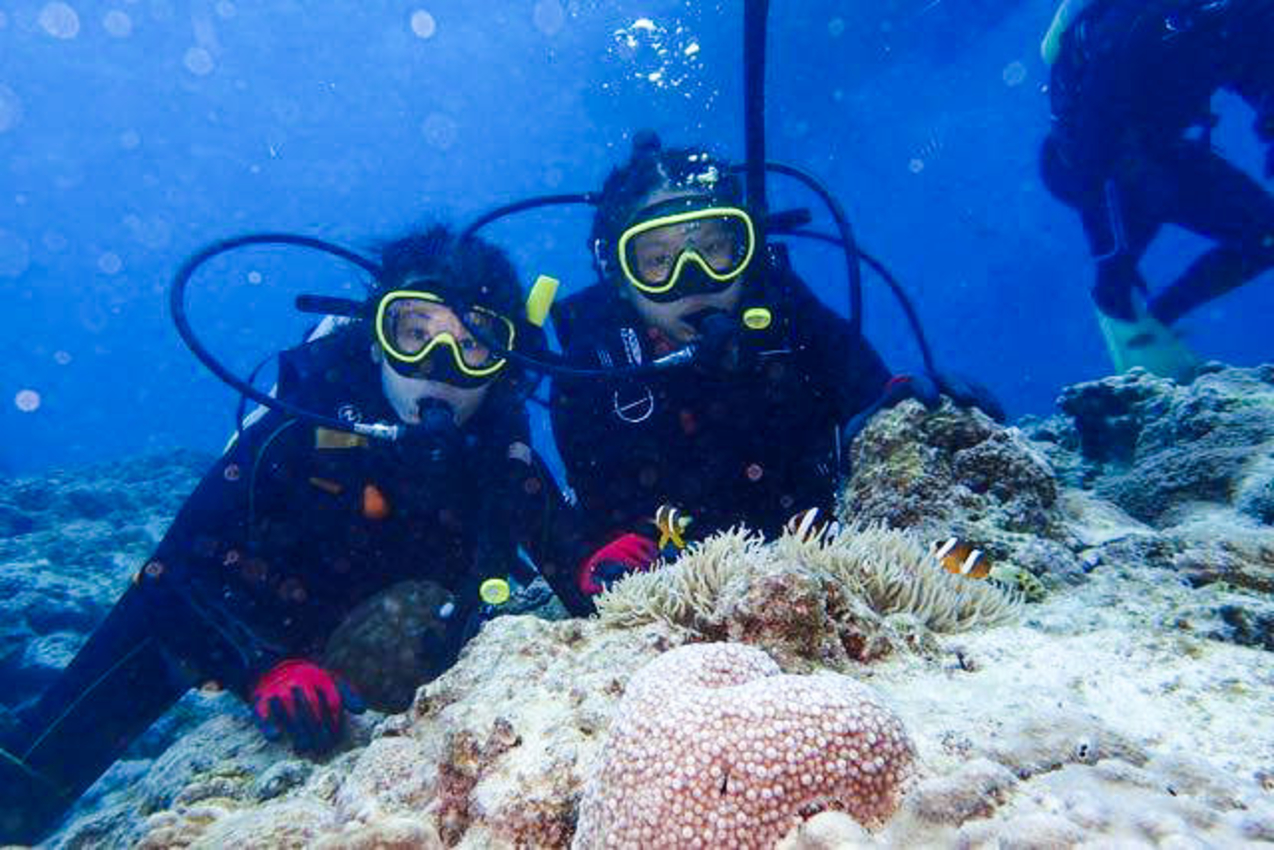 →My first dive back in October 2017~not sure if you can see how tensed I was but I was SHIVERING
Diving Gear 
All diving equipment are provided by Reeffers including wetsuit, gloves, weight belt etc. In winter time, they also offer hooded vest for you to add a layer of warmth♪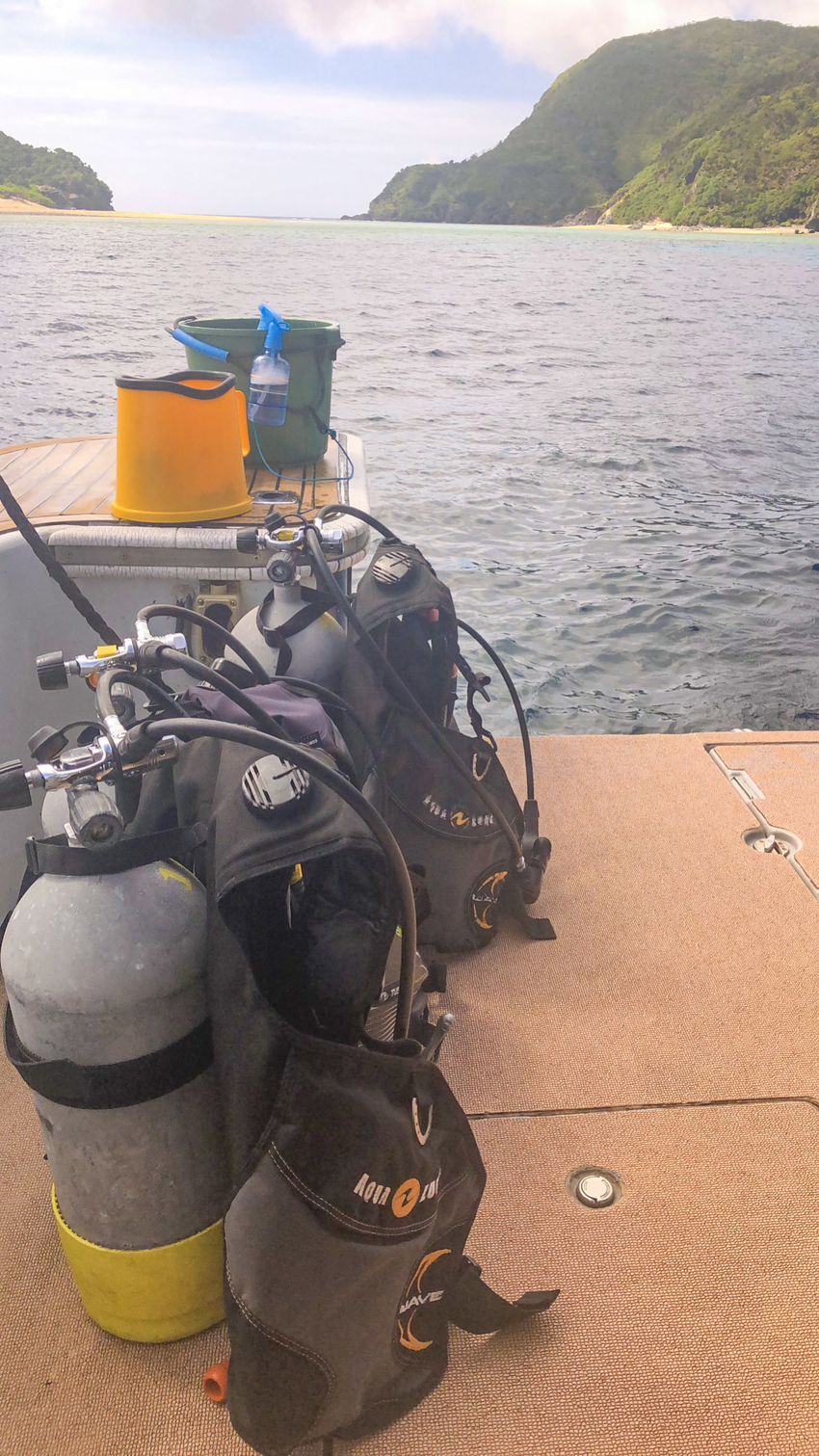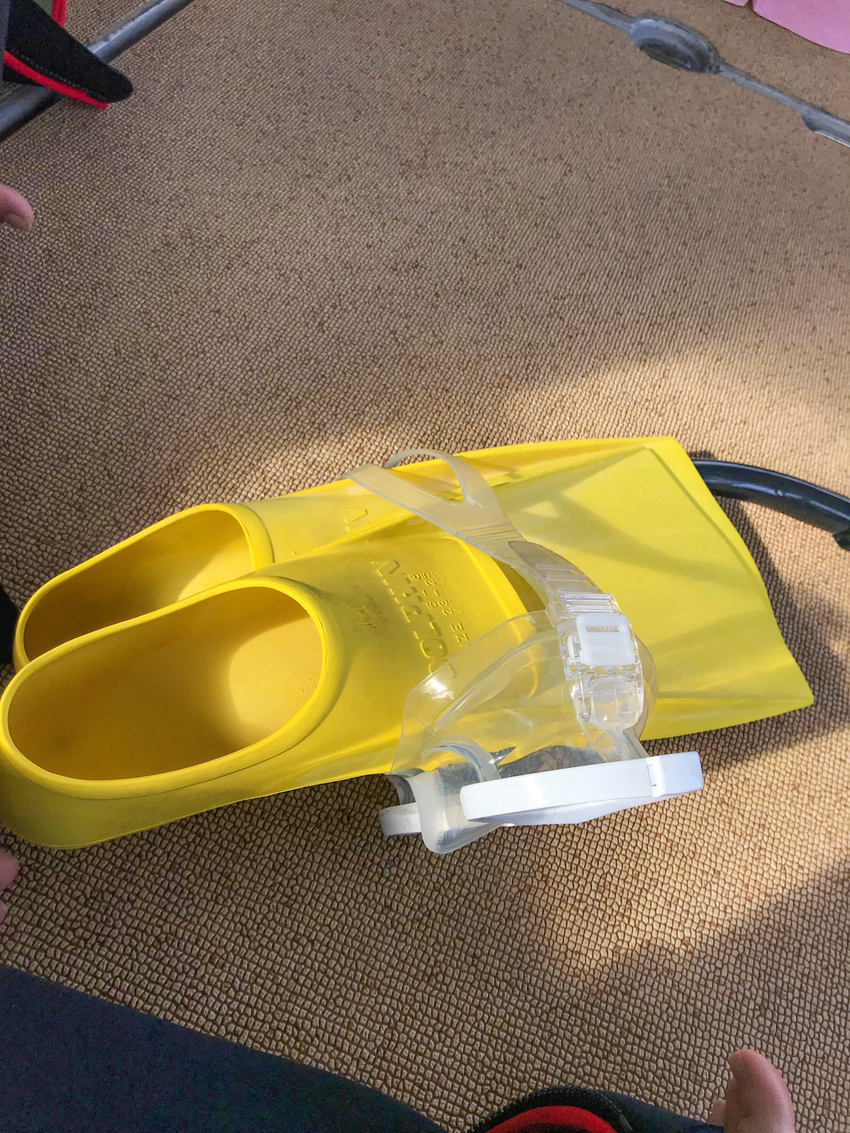 The Kerama Blue
After about 30 minutes boat ride (prepare some necessary medication if you have motion sickness), we arrived our very first spot…
1st Point: Gishippu Island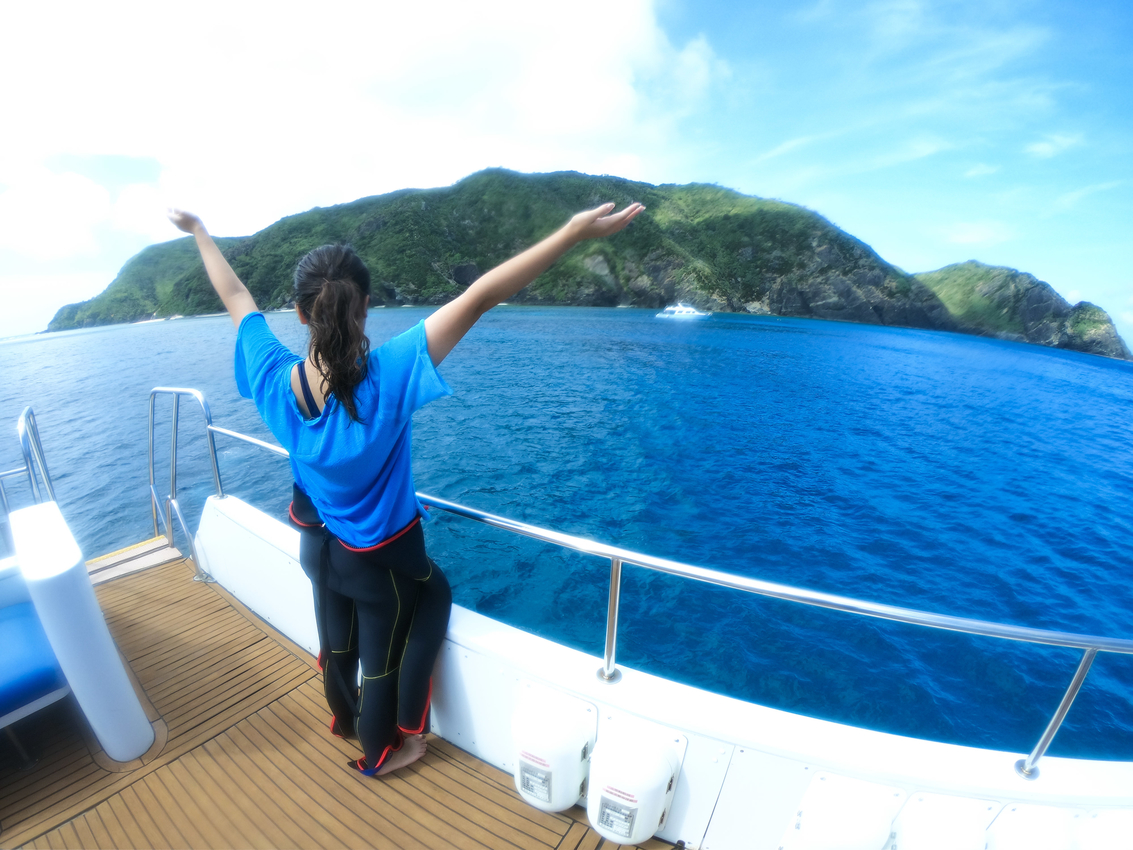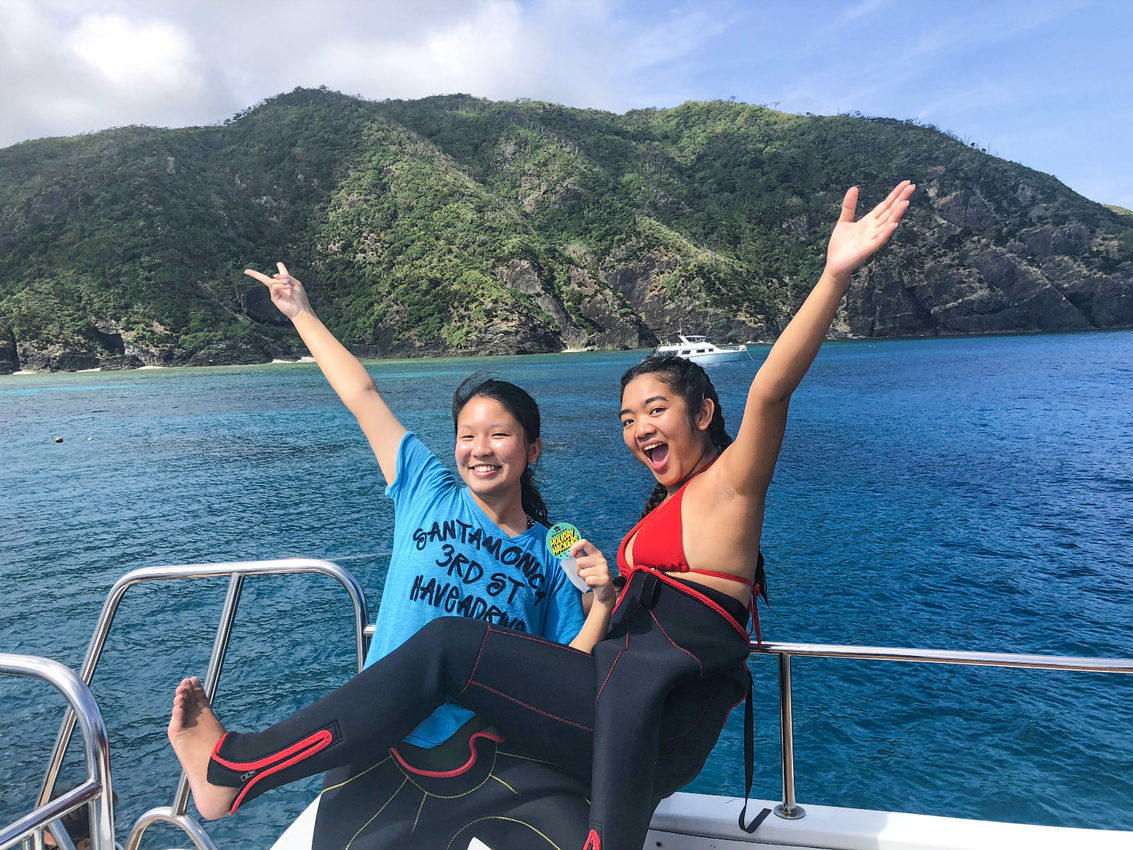 →Holiday Hackers back to the grind!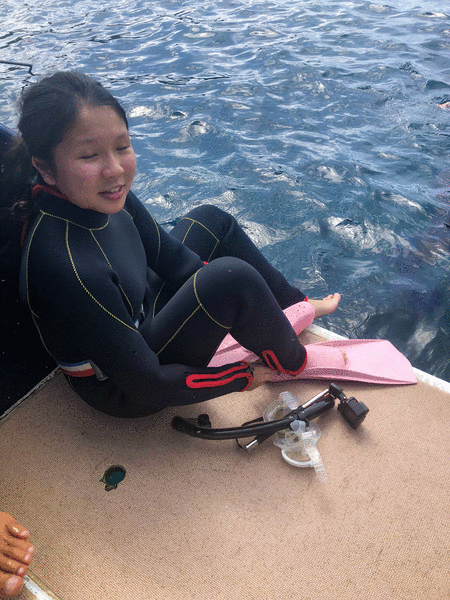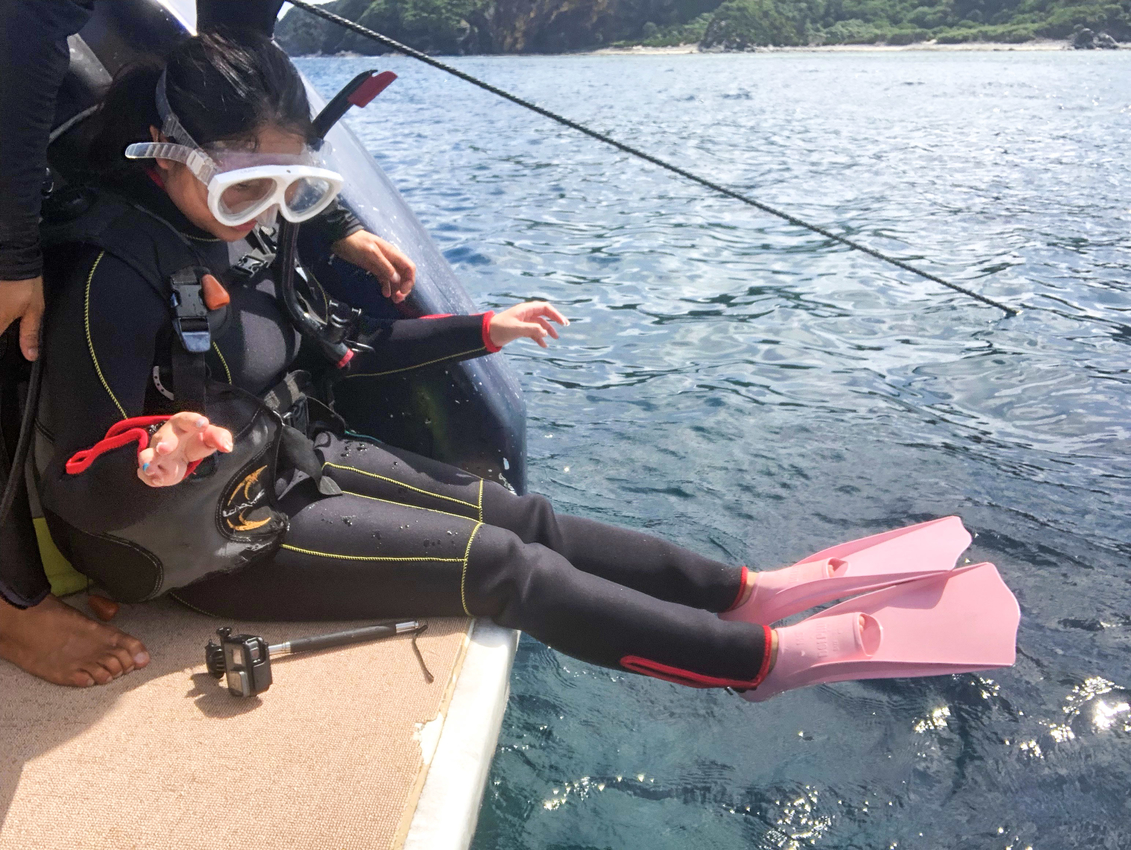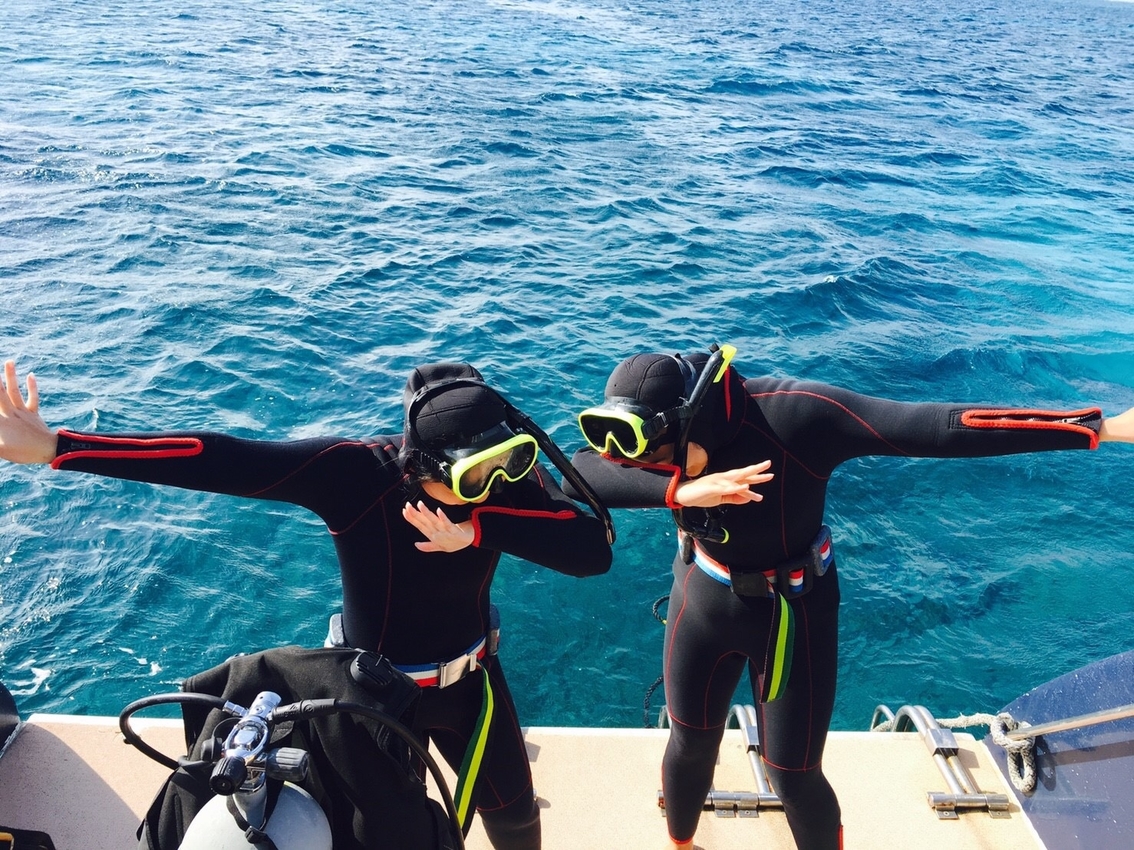 ↓↓↓Head to the coral wonderland↓↓↓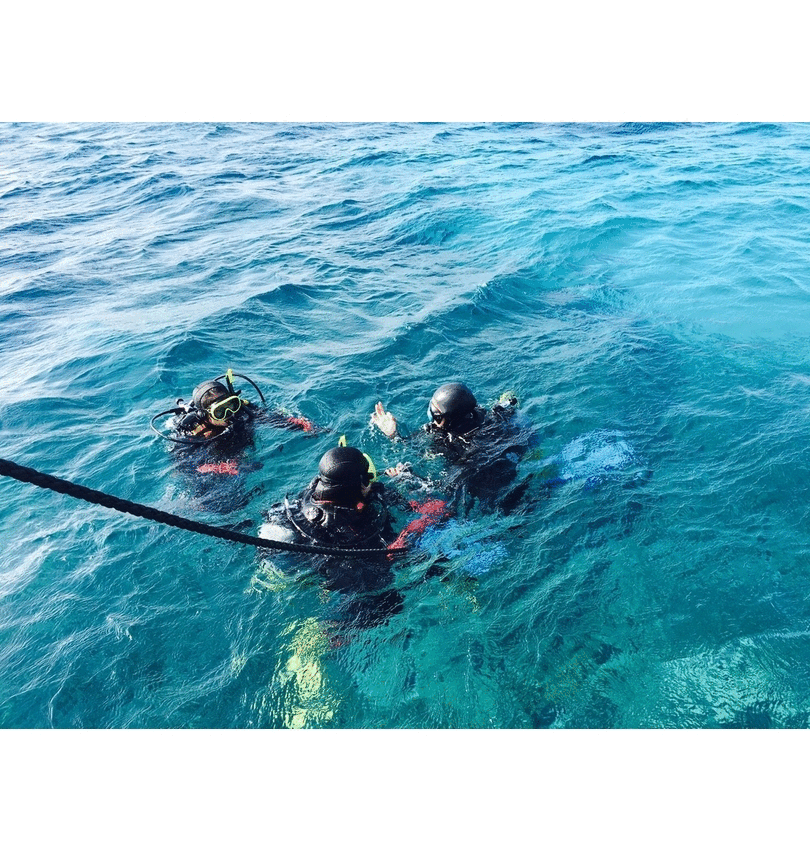 →Instructor:Okay?Let's begin our adventure!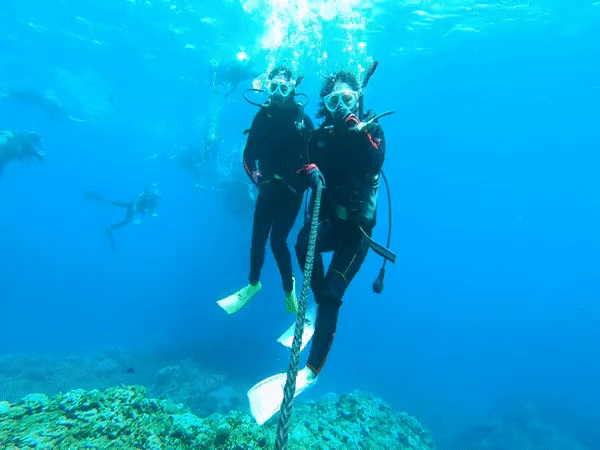 →Can you see my struggle with equalization?
The hardest part for me throughout the whole experience is definitely the equalization while descending. The most common way to equalize is to pinch the nose and blow gently, but I usually do the swallowing method, making use of my throat muscles to relieve the ear pain.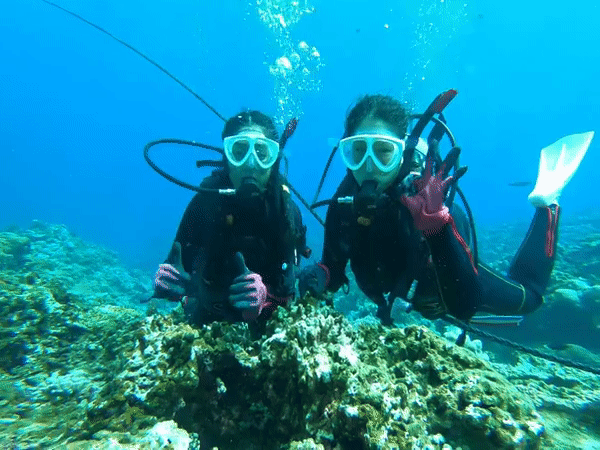 →Maria: Shoutout to Jessica the survivor!
As I descended, the underwater flower garden came to my sight, the sun was beaming through the ocean good enough to bring in amazing visibility. It was a momentous moment for me as the secret beneath the waves was uncovered, there were both hard and soft corals packed with abundant marine lives.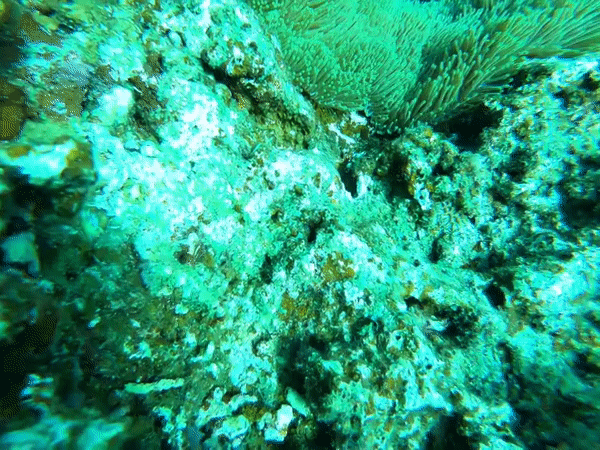 Into the Unknown
2nd Point: Zamami Island
The second dive we went to the Zamami Island where is known to be the popular habitat of sea turtles. Unluckily, the sea turtles were too shy to see us but appeared to seek attention from other divers.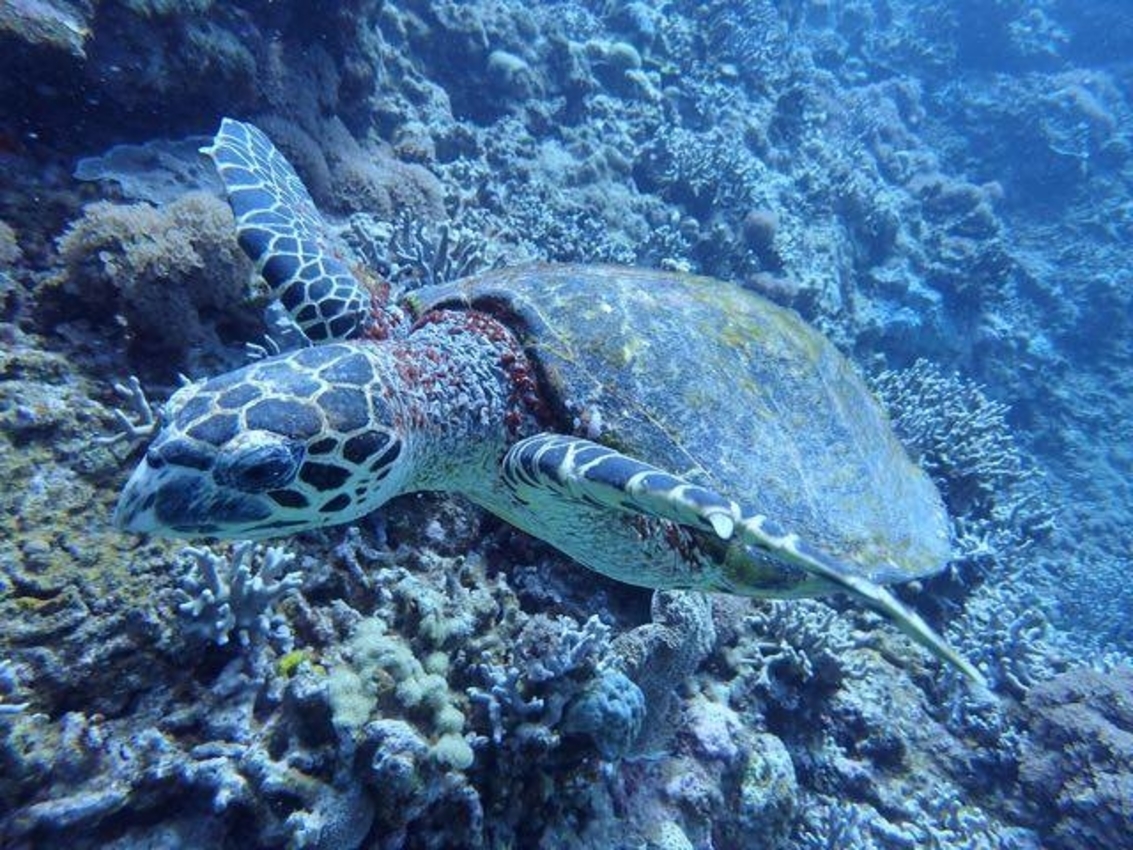 →Hopefully I can swim with you one day!(Picture provided by Reeffers)
Then it comes to the highlight of the dive, we went into a underwater cave, the rays of sun penetrated the cave and a mesmerizing blue light appeared♡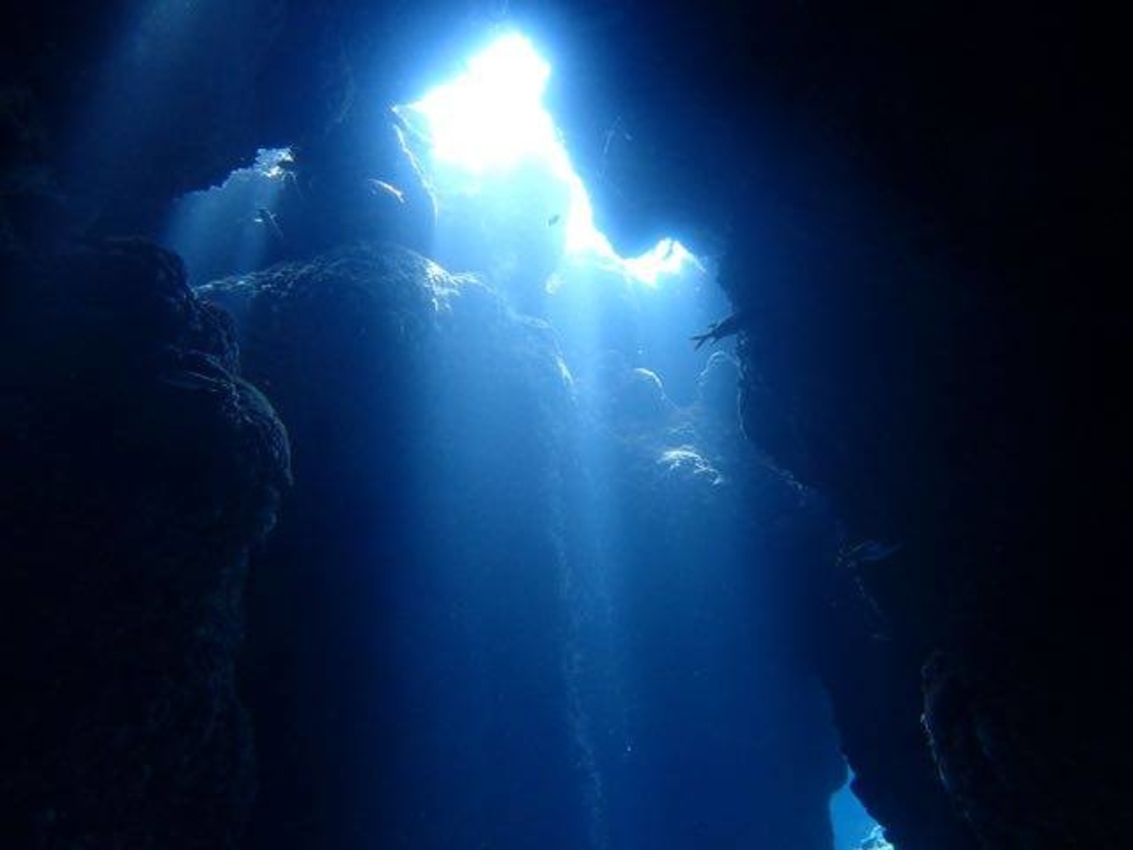 It was a harder challenge going side the cave as we had to go deeper that required much more equalization.
But the view was worth the effort, groups of curious little fishes were swimming around;There were no other divers went into the cave and it remained as the utterly pristine part of the ocean…such a mind-blowing experience! I wish I could take more footage but unfortunately the GoPro didn't work in such depth.
it remained as the utterly pristine part of the ocean…such a mind-blowing experience!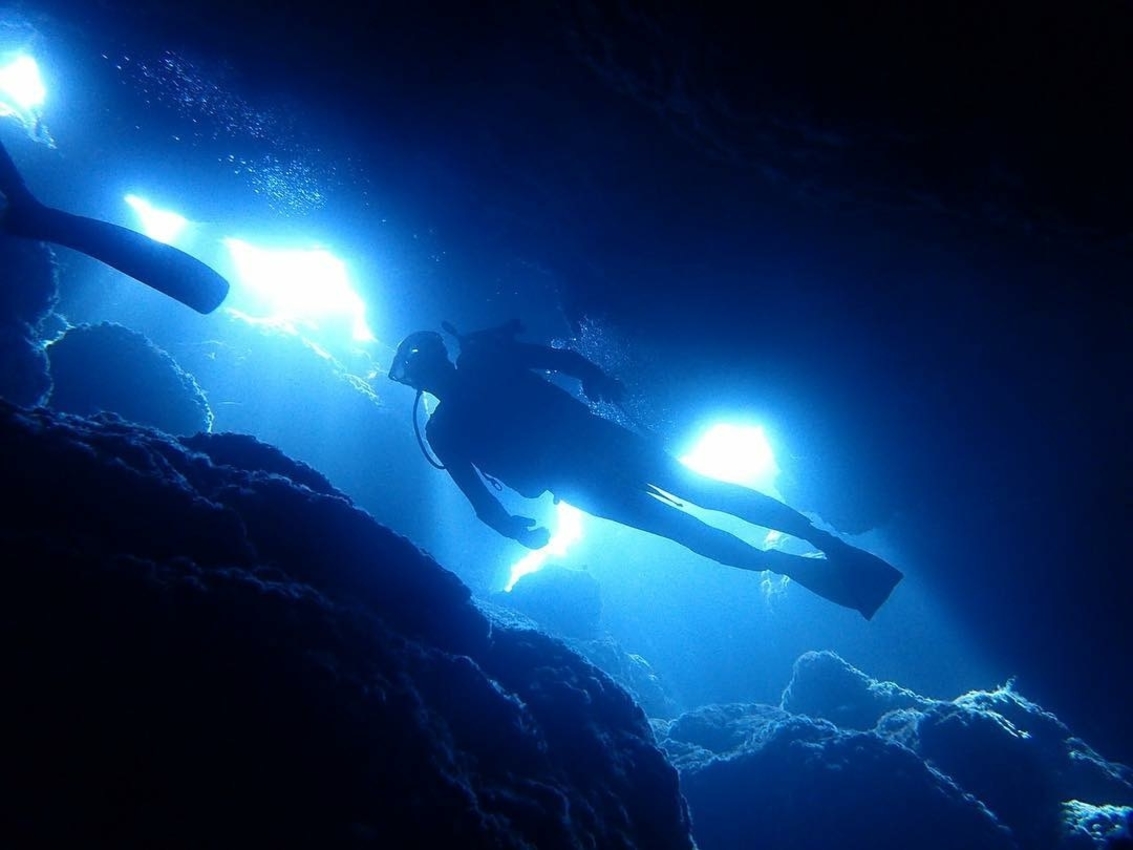 →The space between the rocks was narrow but with the help of my instructor, I was able to pass through. (Picture provided by Reeffers)
→If you look closer into the corals, it is full of surprise with quirky creatures like this little one☆(Picture provided by Reeffers)
Back to Reality
After the dives, we were so exhausted. The diving package includes lunch (bento) so we could fill up our energy~♪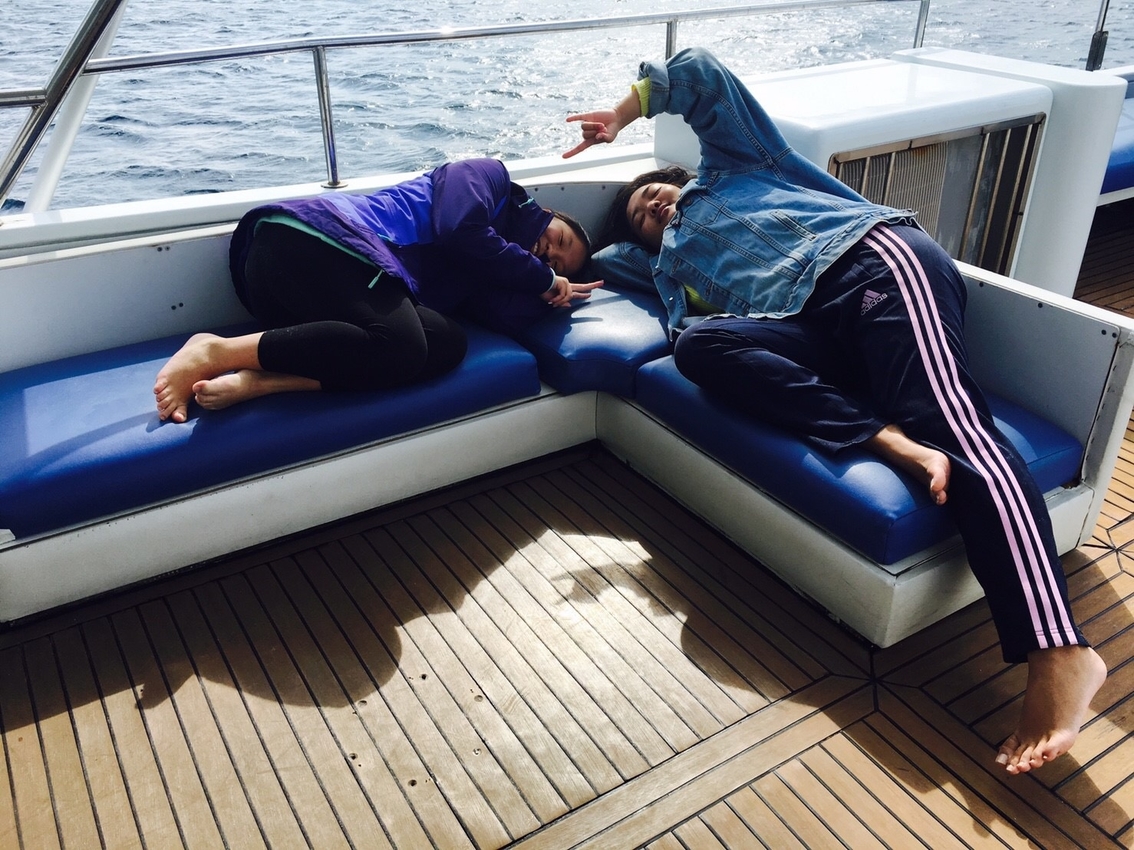 →Resting on the upper deck!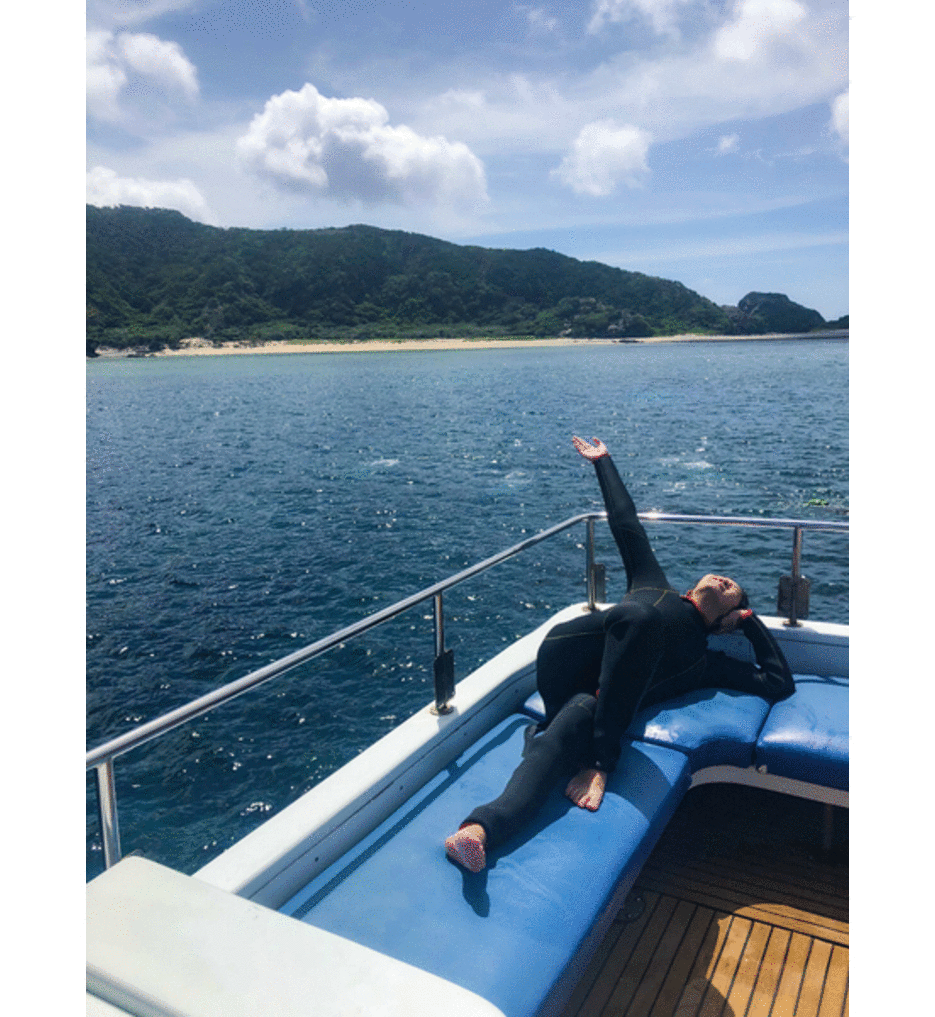 Can you see how shimmering the ocean was?♡
I also took pictures with the friendly staff~Most of them speak simple English!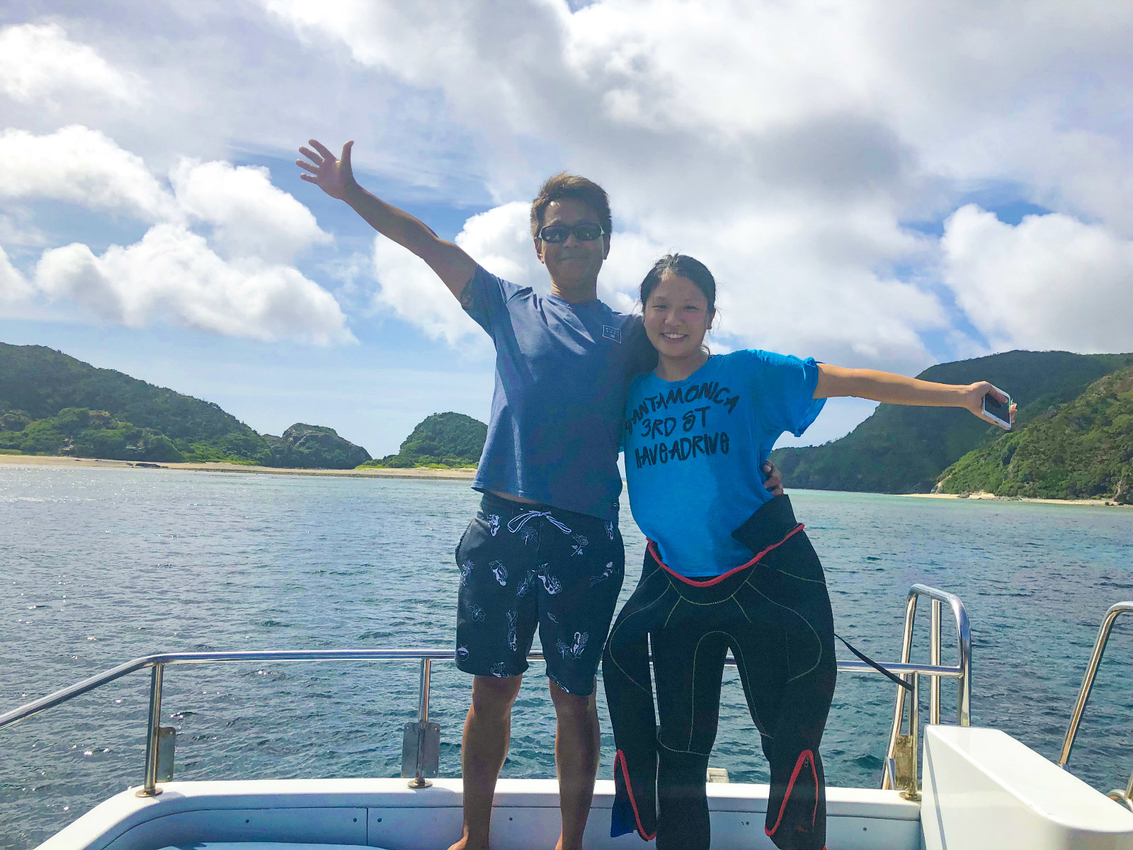 →The founder of Reeffers~Mr Koji san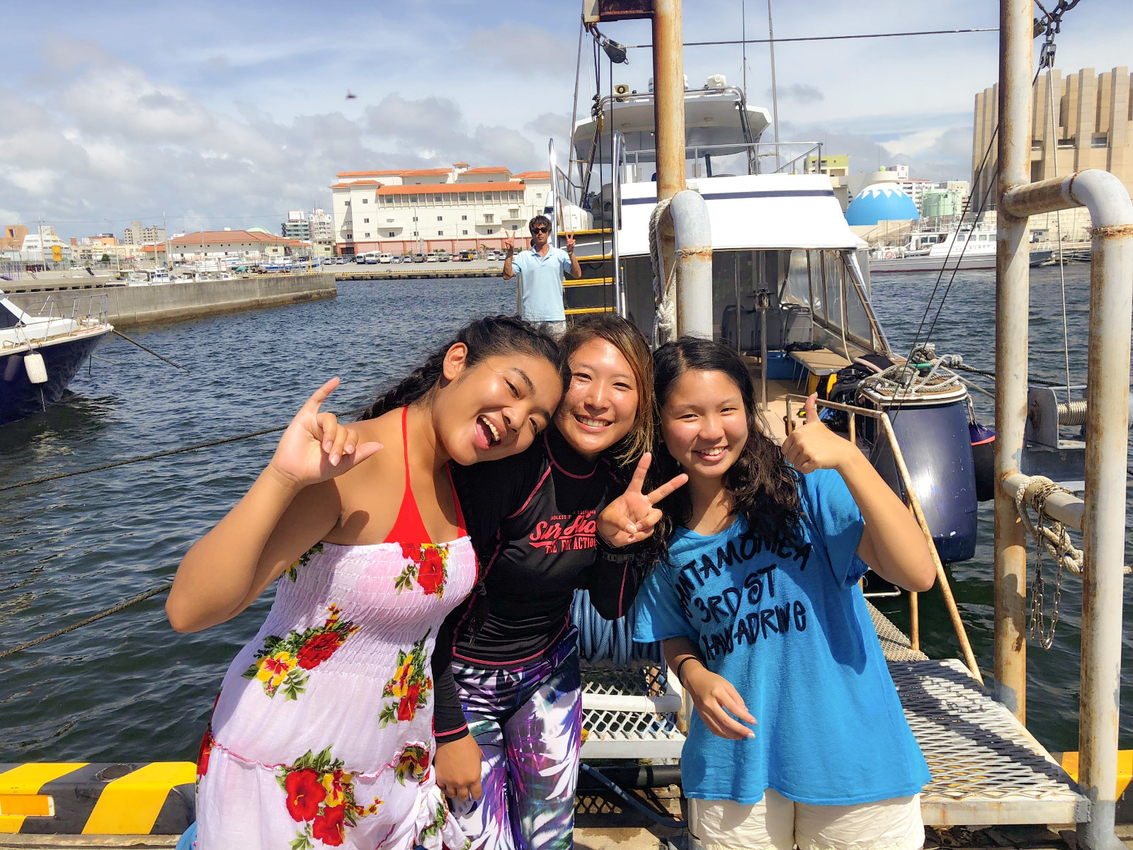 →And of course with our lovely diving instructor♡
Having dived with Reeffers for three times, I could say that the Kerama Islands is an exhilarating place to dive with incredible corals, pelagic and visibility. Reeffers promises and delivers, and their diving packages entertain all levels of divers. I would go with them for a fourth time to search for the sea turtles ~ always my ultimate goal!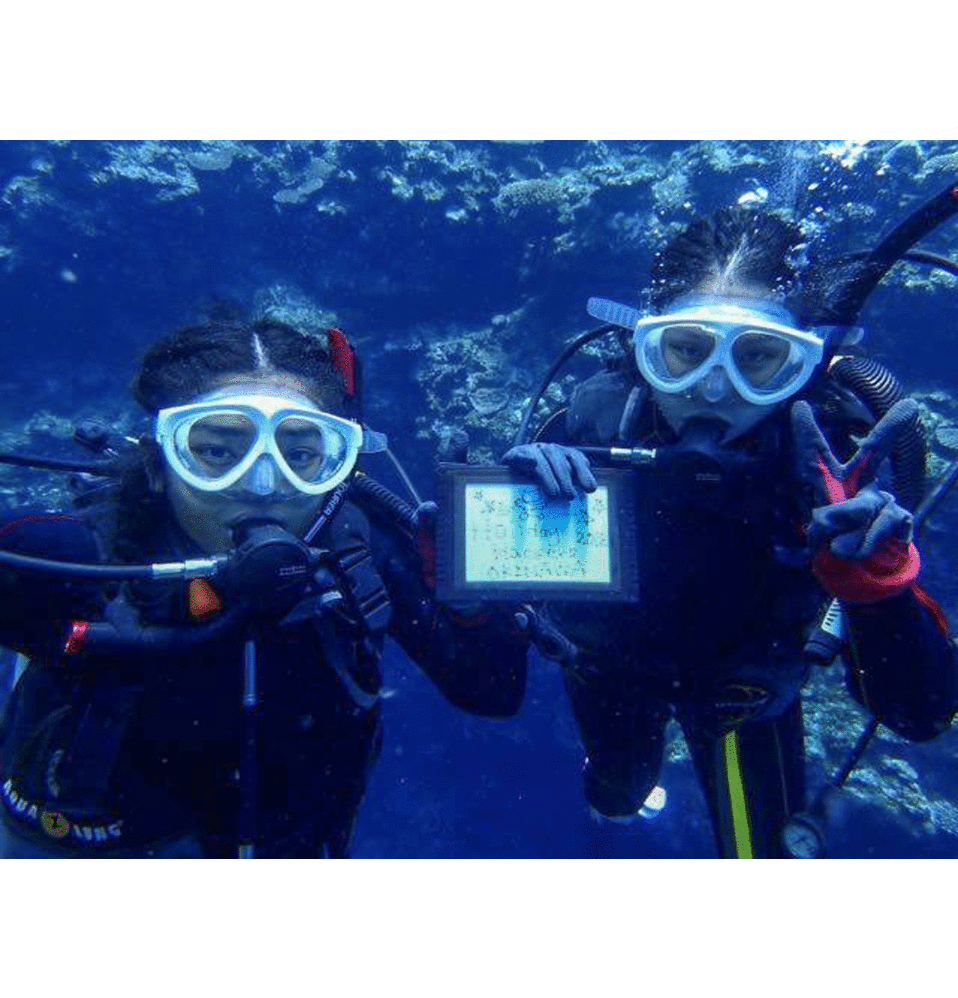 So there you have it – my memorable experience in one of the most picturesque part of the ocean planet. I hope you'll encounter as much colorful corals as I did♪
Remember to book in advance, Japan's Golden Week and the Summer are always the peak seasons~
↓For more information and reservations, please click here!↓
This tour can include up to 3 dives, 2nd/3rd dive is optional and you can choose to snorkel if you don't dive
<Reeffers>
Office Hours
9AM-7PM, no closing days
Parking Lots
Yes, a charge of \500/day
Reservation
Click here
Mapcode
33 154 774*76
Meeting Point Address
〒900-0036

那覇市西3-20

What to bring
Towels, swimsuit, changing clothing, GoPro/underwater camera for filming
♡Follow us on Instagram/Facebook for more updates♡