Hello everyone, this is Jessica from the Okinawa Holiday Hackers who is still rewinding back to my outdoor adventures last month.
If you have been to Okinawa, you may see people who cruise along the streets with 'Mario Karts' and sometimes I get super envious of them (not having a driving licence has definitely deprived me of lots of fun). But then a recommendation came up, it was the Buggy Ride/ATV (whatever way you like to say) that DOESN'T NEED A DRIVING LICENCE. My heart raced upon hearing this and it immediately triggered off my adventure spirit.
"You'll LOVE it!"
were the words I saw the most online when people wrote about their ATV experience… so I thought why not give it a try?♪
Remember to reserve your place in advance! The Golden Week of Japan (end of April to early May) and Summer are the peak seasons,
so you are advised to book as early as possible; as in some cases all time slots were filled even people attempted to reserve one month ahead.
*Notice: Currently the company Yambarunture does not offer plans in One Two Smile Activities since 2020, but we offer the same Buggy ride plan in Yambaru Adventure Farm and in Gajumarunture. Don't miss it!
【Located north of Okinawa,Higashi village】
【Located south of Okinawa,Itoman city】
First, be prepared for the Muddy Journey!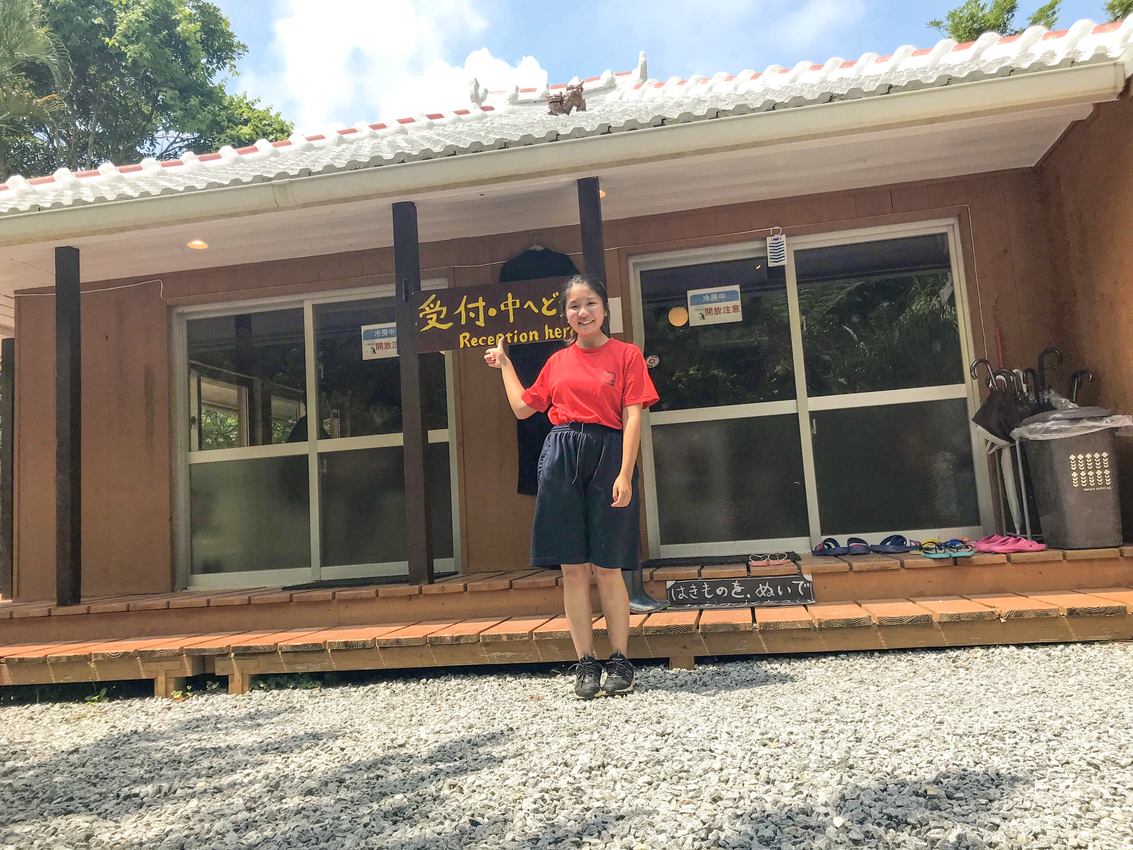 →Arrival at the reception
A stunning day in Okinawa with good weather (out of expectation as it's the rainy season here), an amazing opportunity to take in the great outdoor experience!
Therefore I came along with my friends…Roser (from Spain),Joana(from Philippines) and of course my partner in crime Maria (from England)♡
A very international team out here…so you might wonder how did we communicate with the staff?
Although their mother tongue is Japanese, they are very amiable and could speak a bit of English, so don't be afraid to ask anything~
Program Flow
Registration & Payment

Preparation & Safety Precautions(10-15 mins)

Practice Session(around 30 mins)

Forest Walk (Rest & Refreshments, around 15 mins)

The Jungle Ride (around 15-20 mins)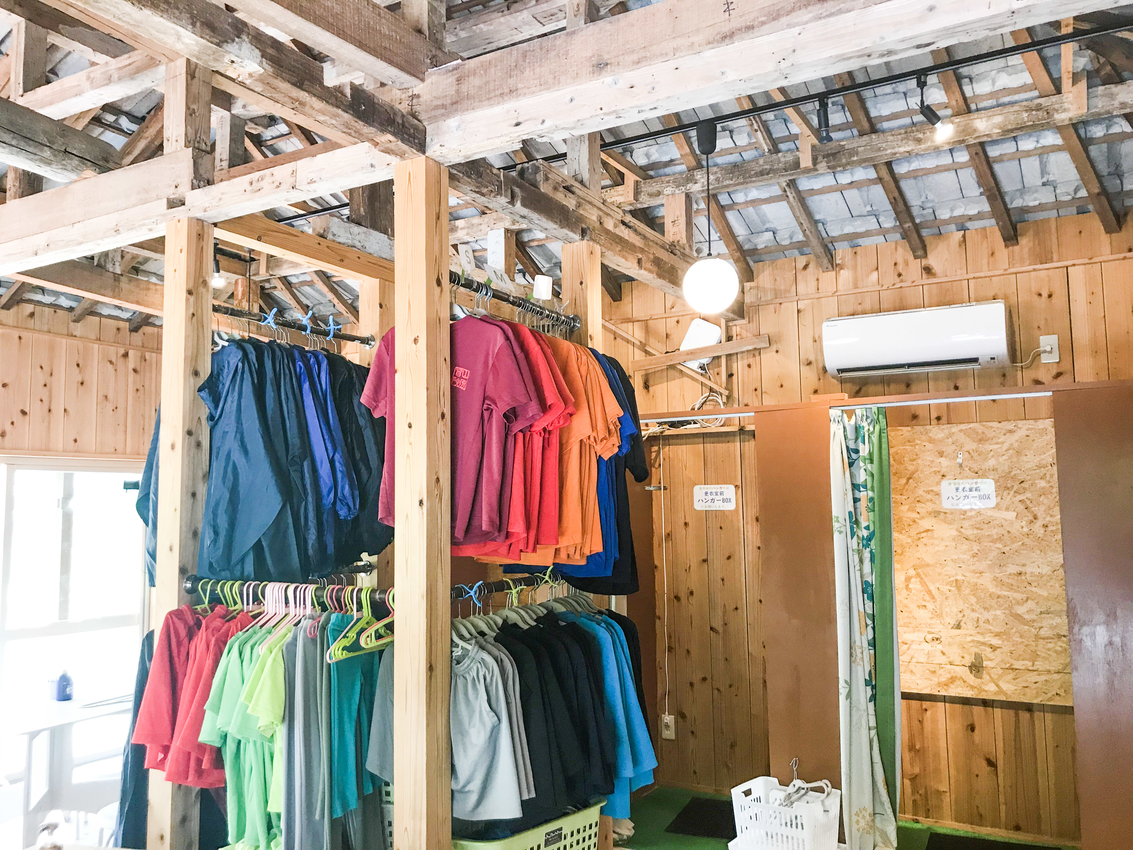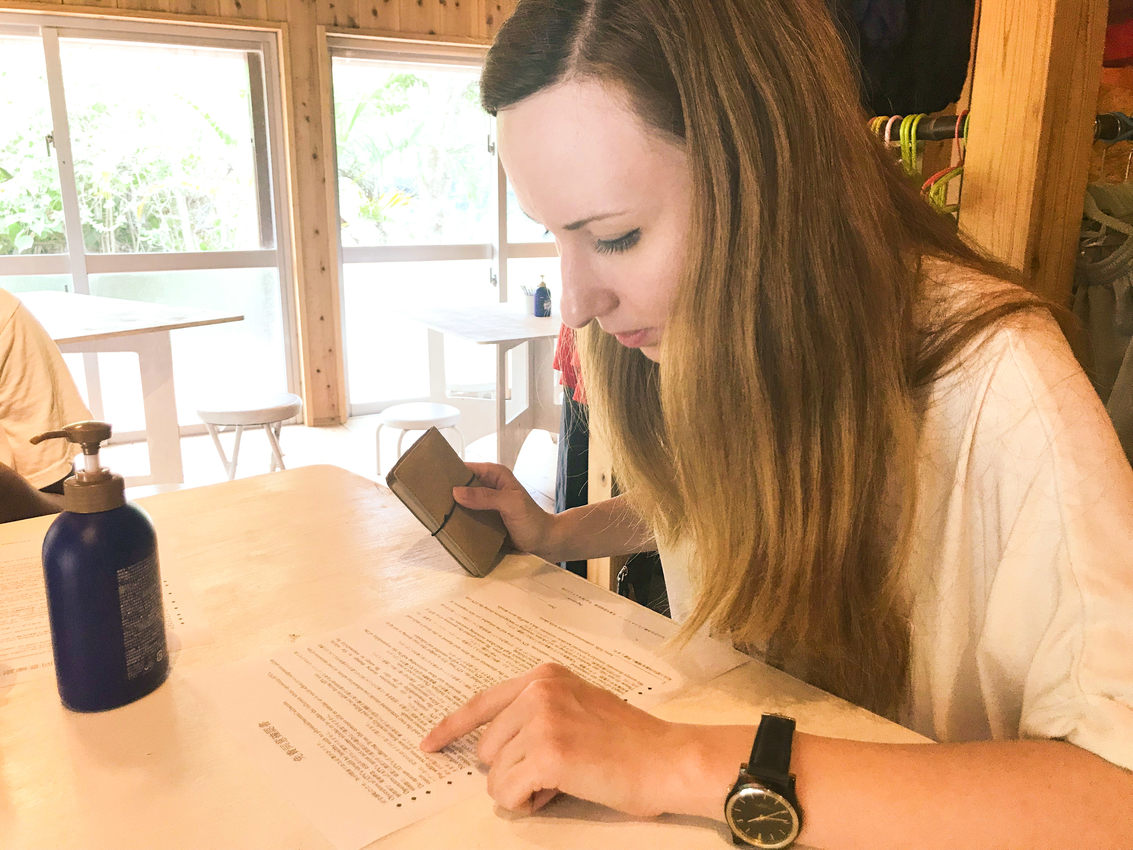 We were asked to sign a consent sheet before joining the tour, do read carefully about the contents and make sure your health conditions meet the requirements!
They provide changing clothing, now we don't have to worry about our clothes getting dirty! It is also fine if you would like to wear your own ones~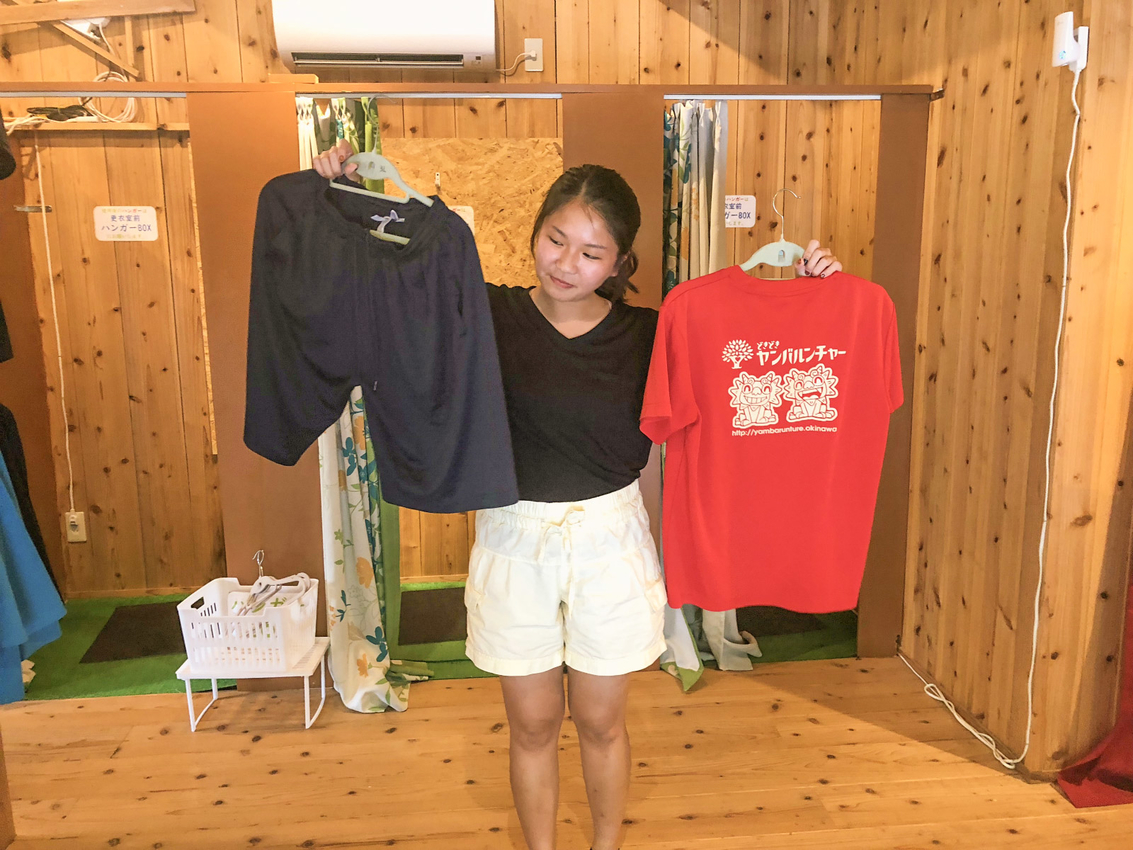 →T-shirt with the Yanbarunture Logo…how cute♡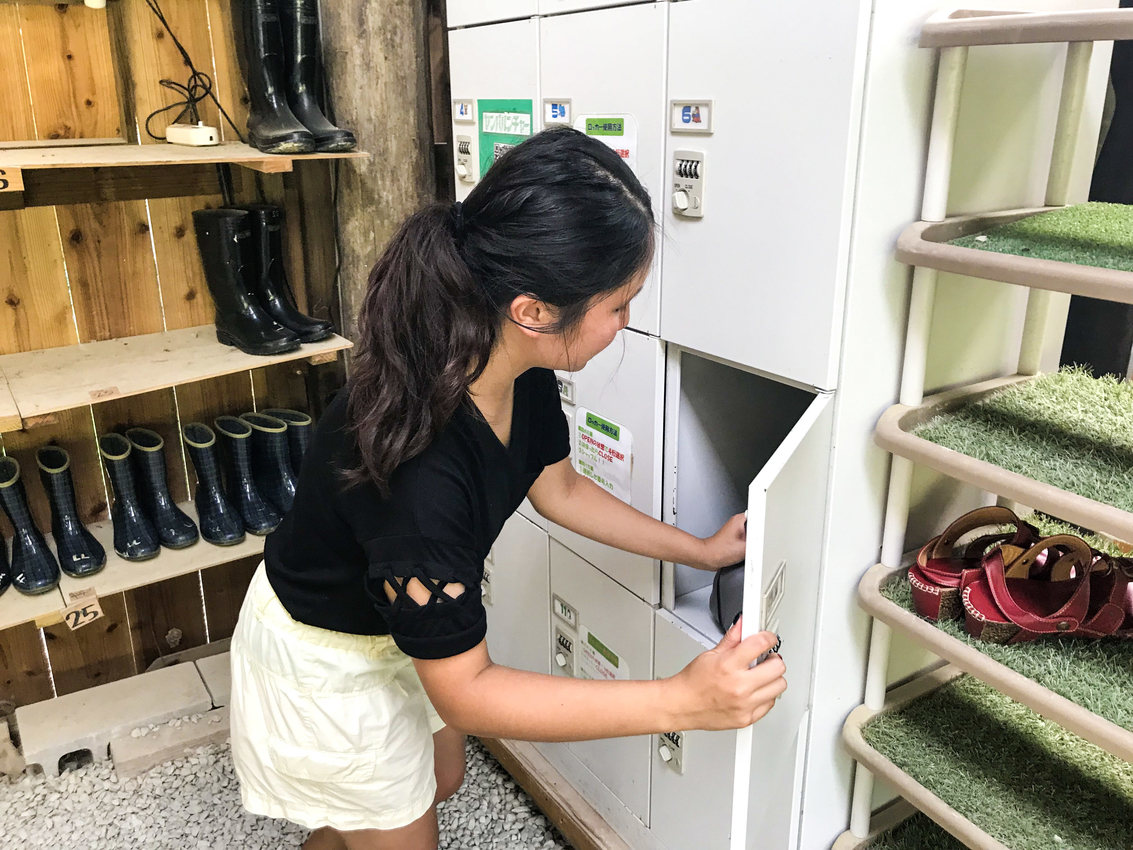 →Lockers to store my belongings☆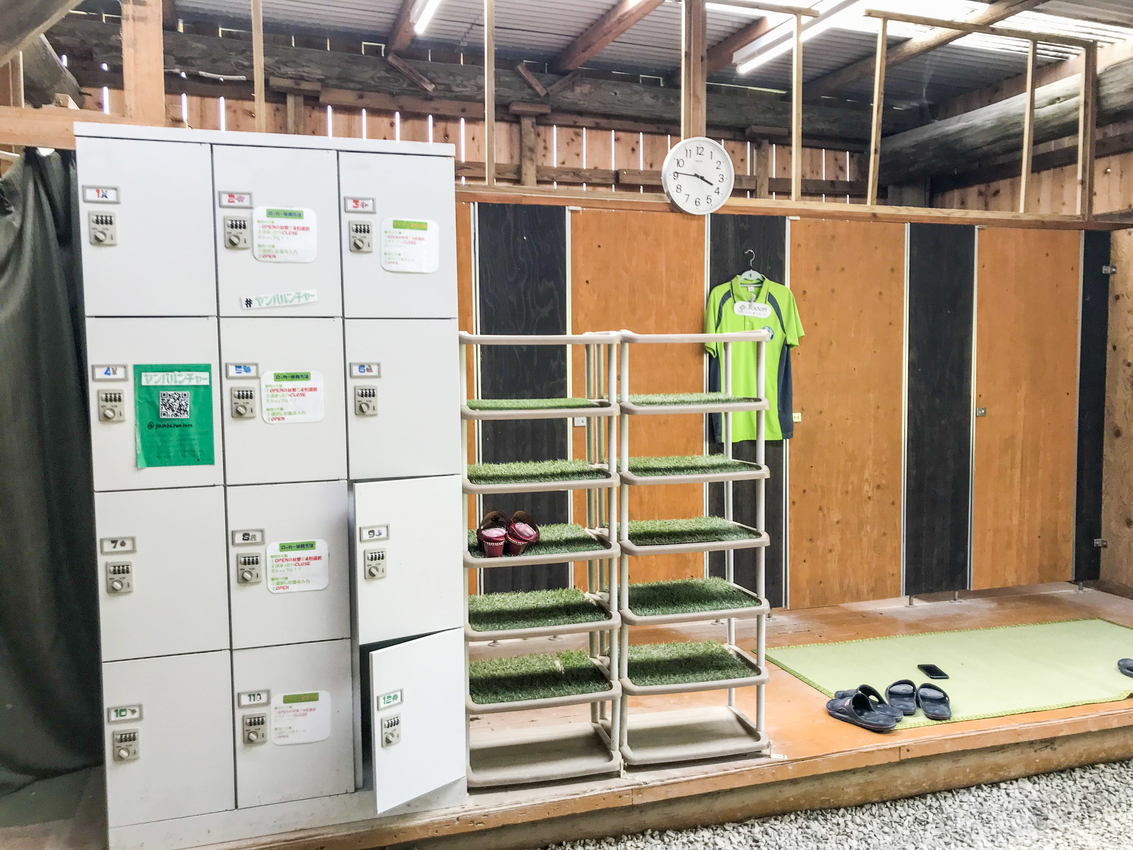 →Changing area and Lockers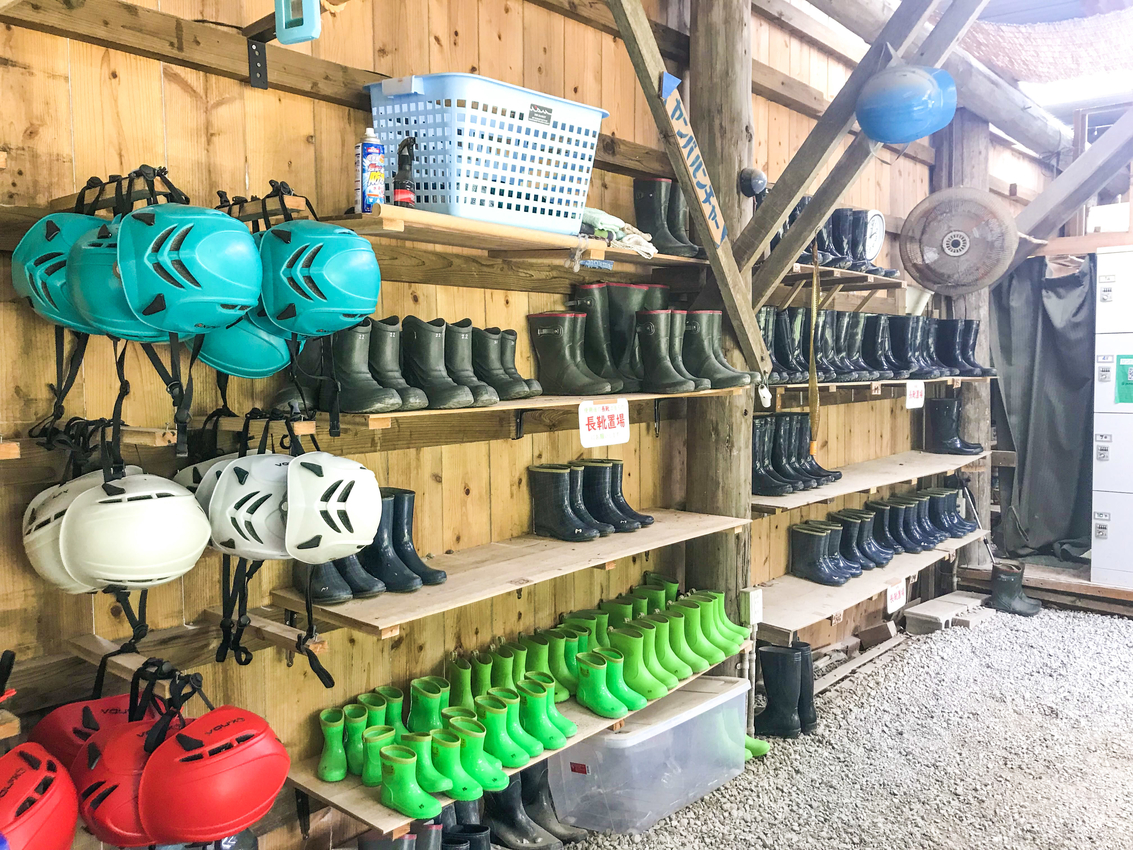 →Don't forget to put your helmet & boot on~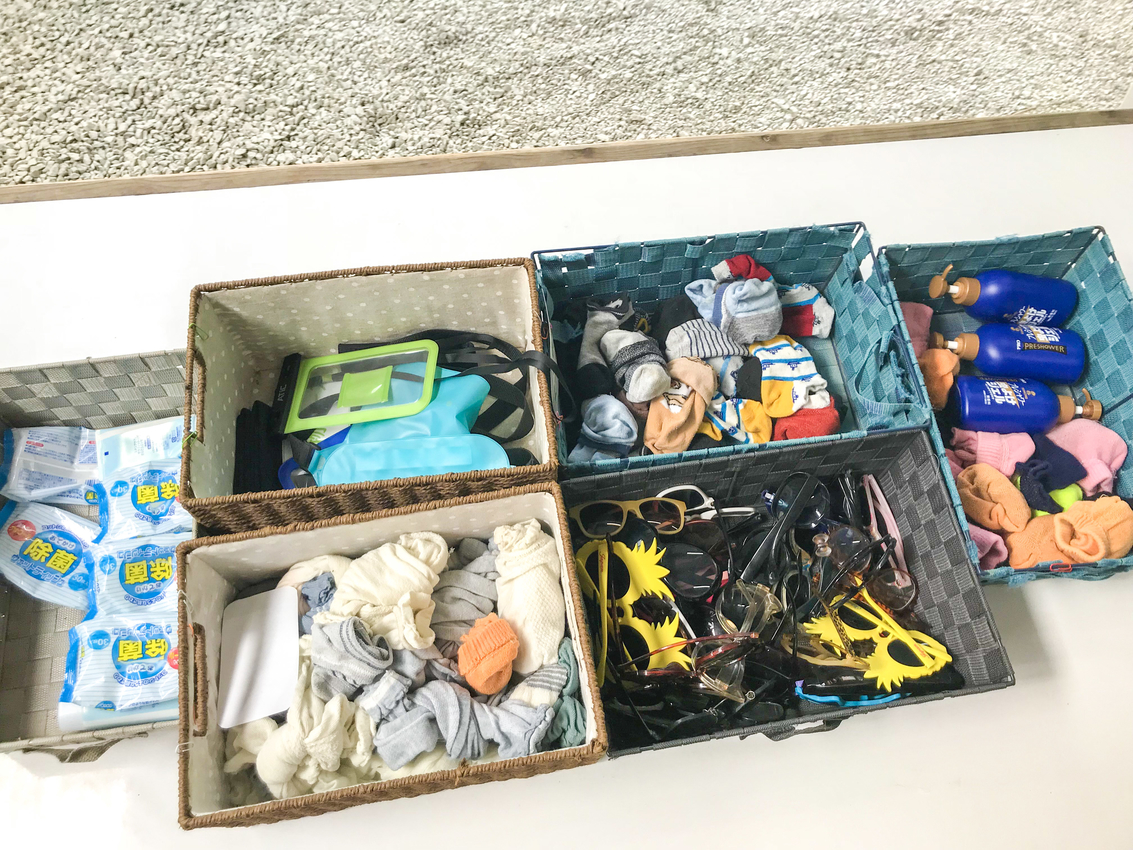 →Choose your stockings, protecting gloves or even some quirky sunglasses to complete your outfit♪
Getting prepared and listening to safety precautions…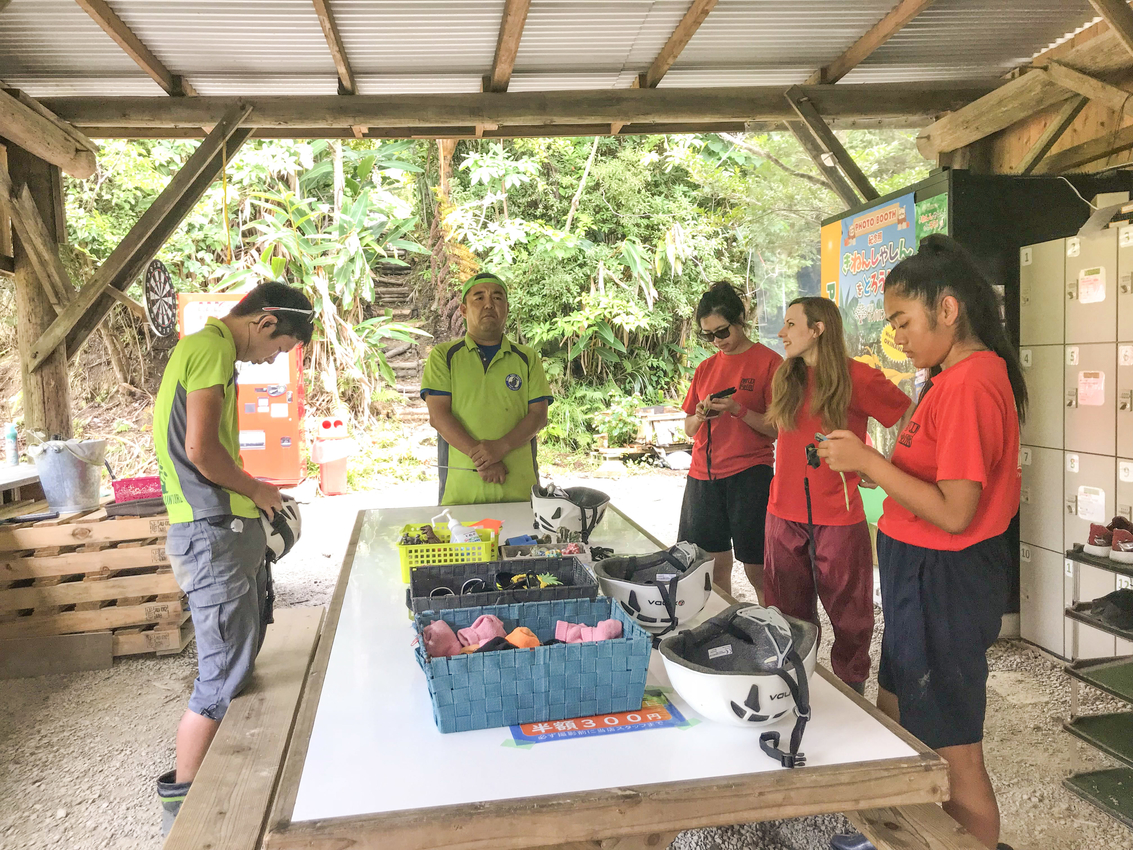 Let's get muddy!
Ta-da! Our instructor of the day…Mr Atsushi San, he said his nickname was "Sushi" and that's how we called him throughout the tour.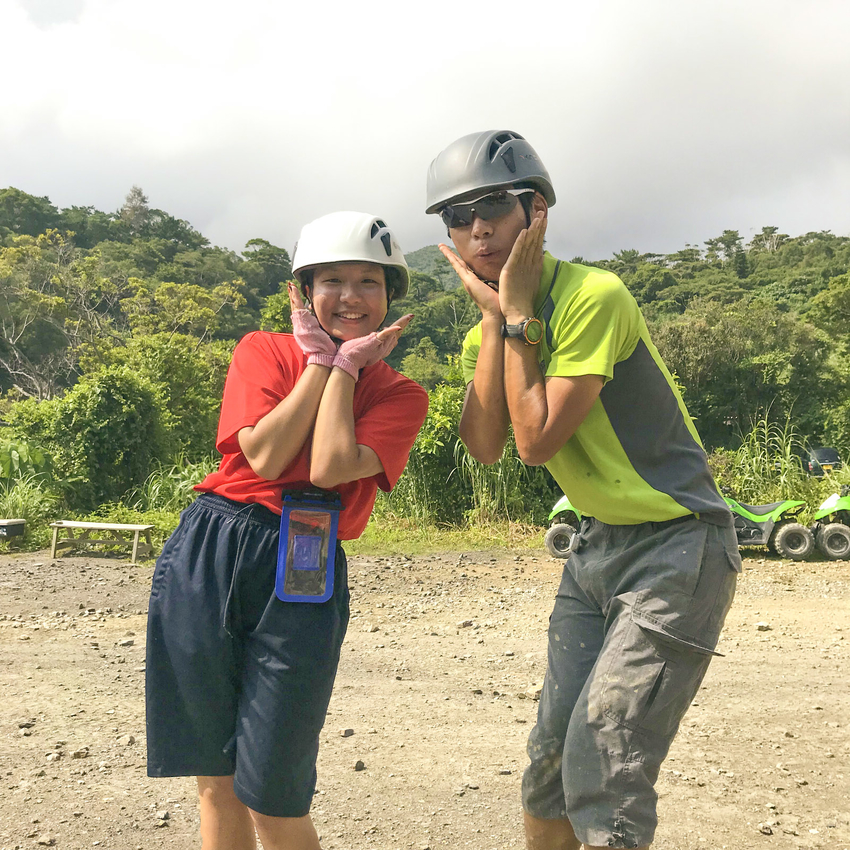 →I followed Sushi's pose~♪
Practice, practice AND practice!
Before going into the forest where major bumpy roads are located, there are practice sessions beforehand, very good for inexperienced riders like me☆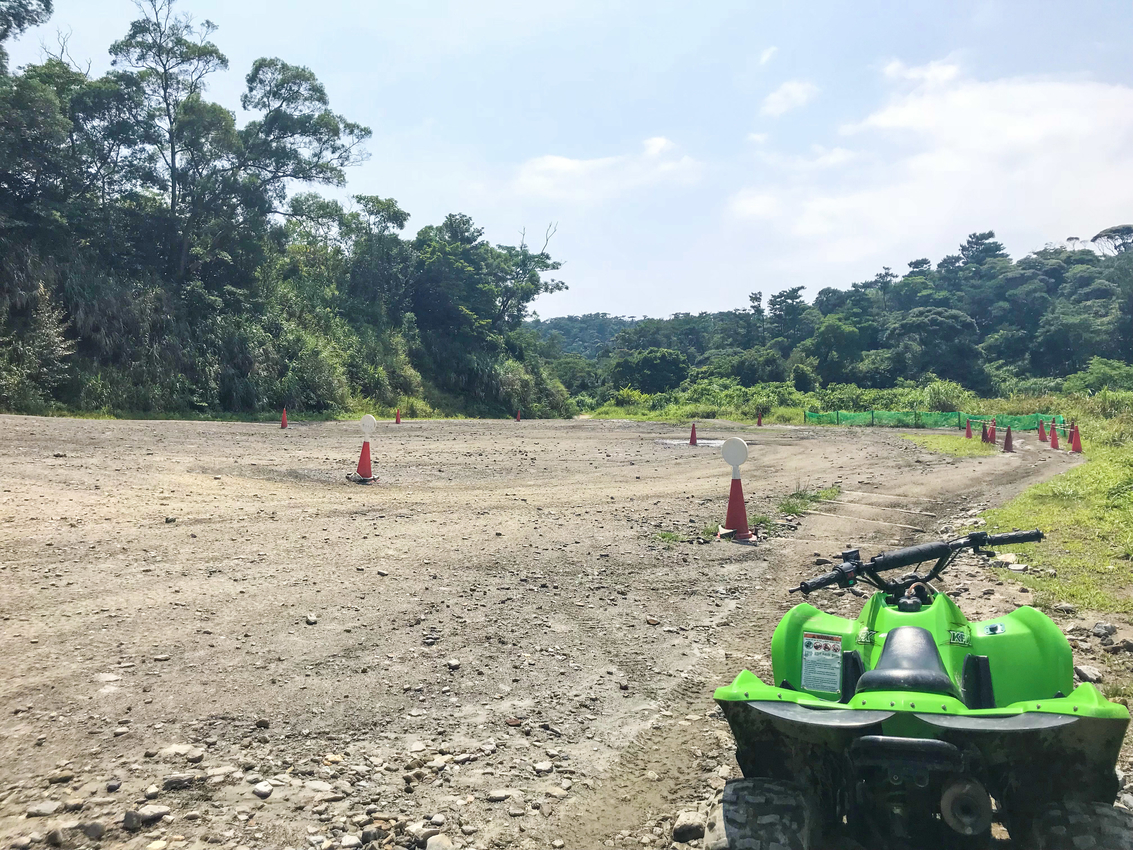 →The circuit is surrounded by exquisite mountains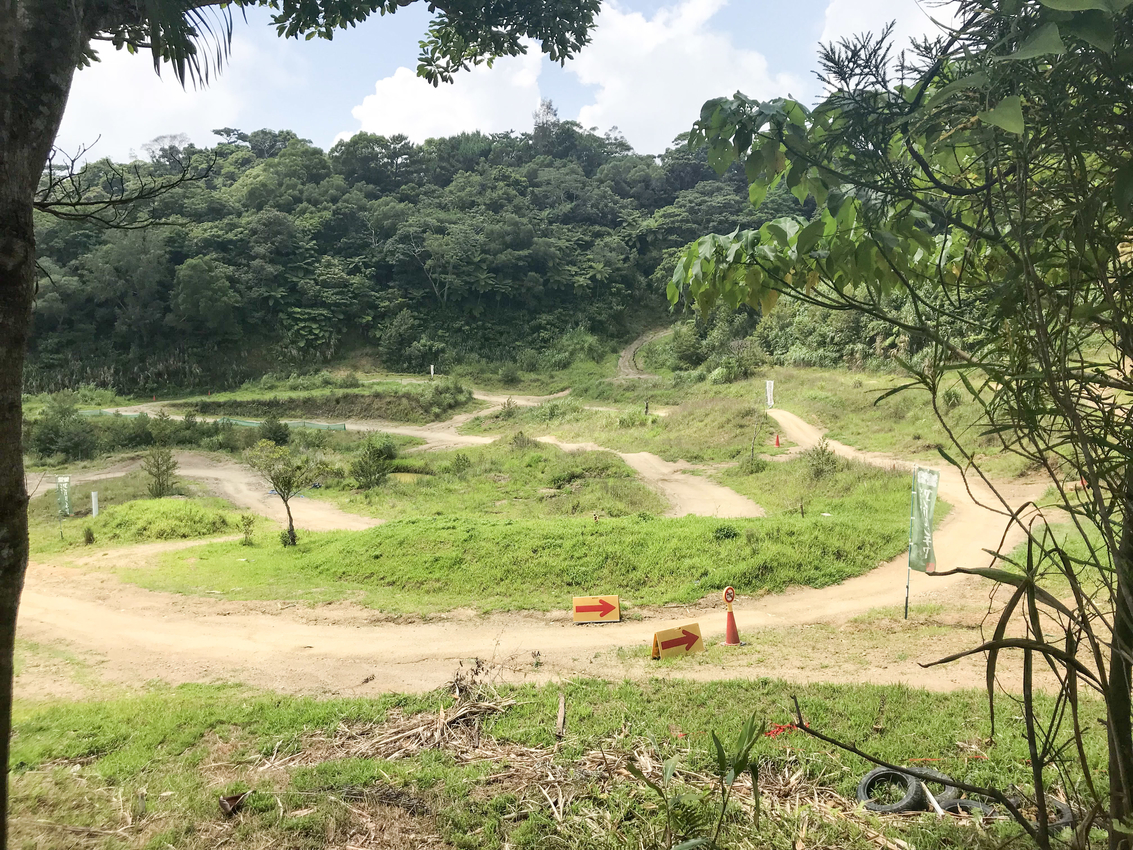 How to start the engine?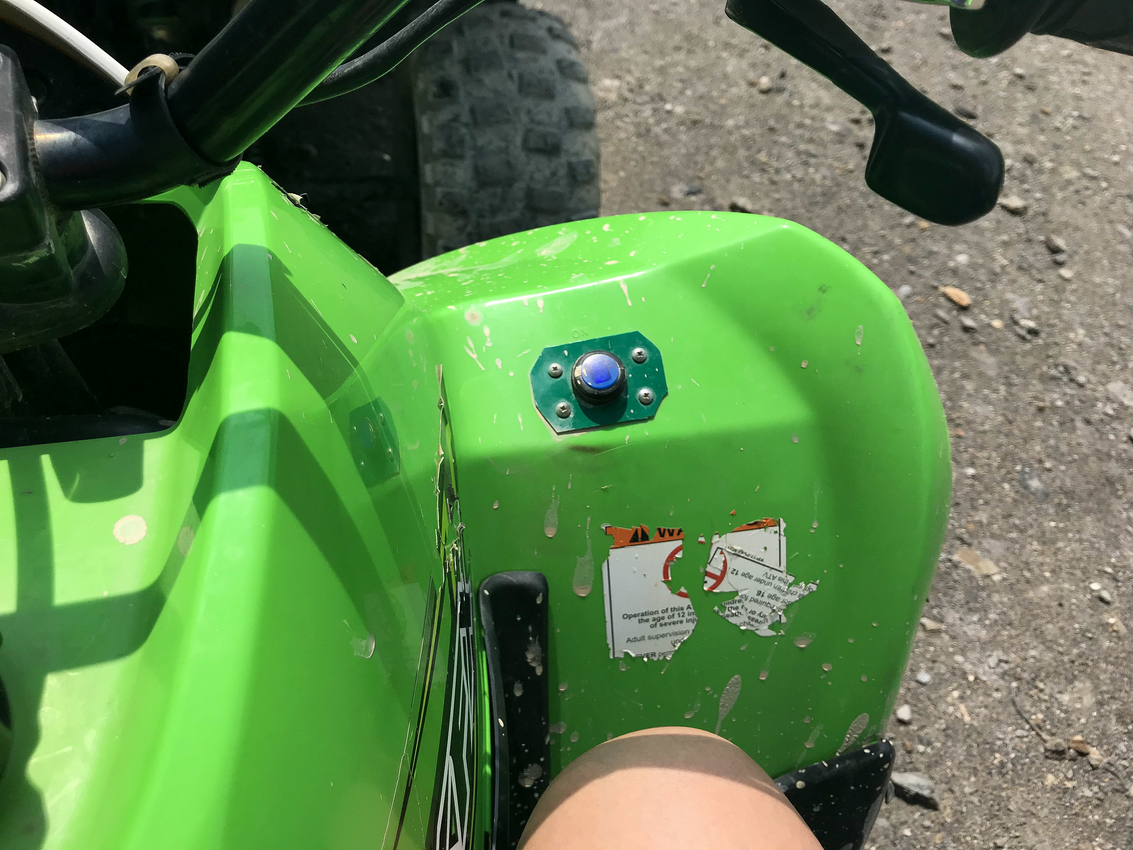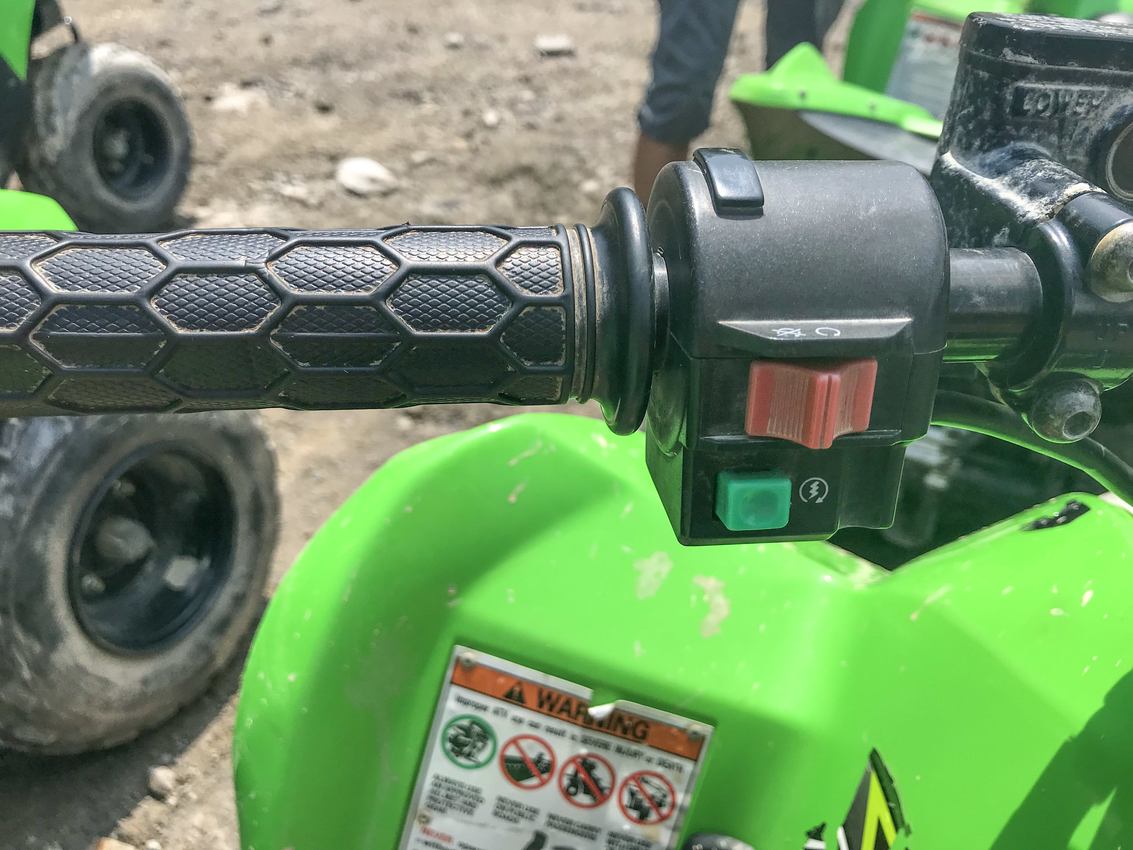 Move the red switch to the right

then press the green button to turn on the engine!
Easy Right?♪
At first, I was a bit nervous and couldn't let go of my speed. I followed Sushi closely and tried to exercise control over the vehicle.
We practiced for around 30 minutes along the course, the first two times with Sushi. For the third time, he became the photographer and we had to drive the whole course by ourselves.
Though being the lead of the team gave me pressure (especially with Maria screaming out of excitement behind me), I got more familiar with the steer and was able to go faster and speed up~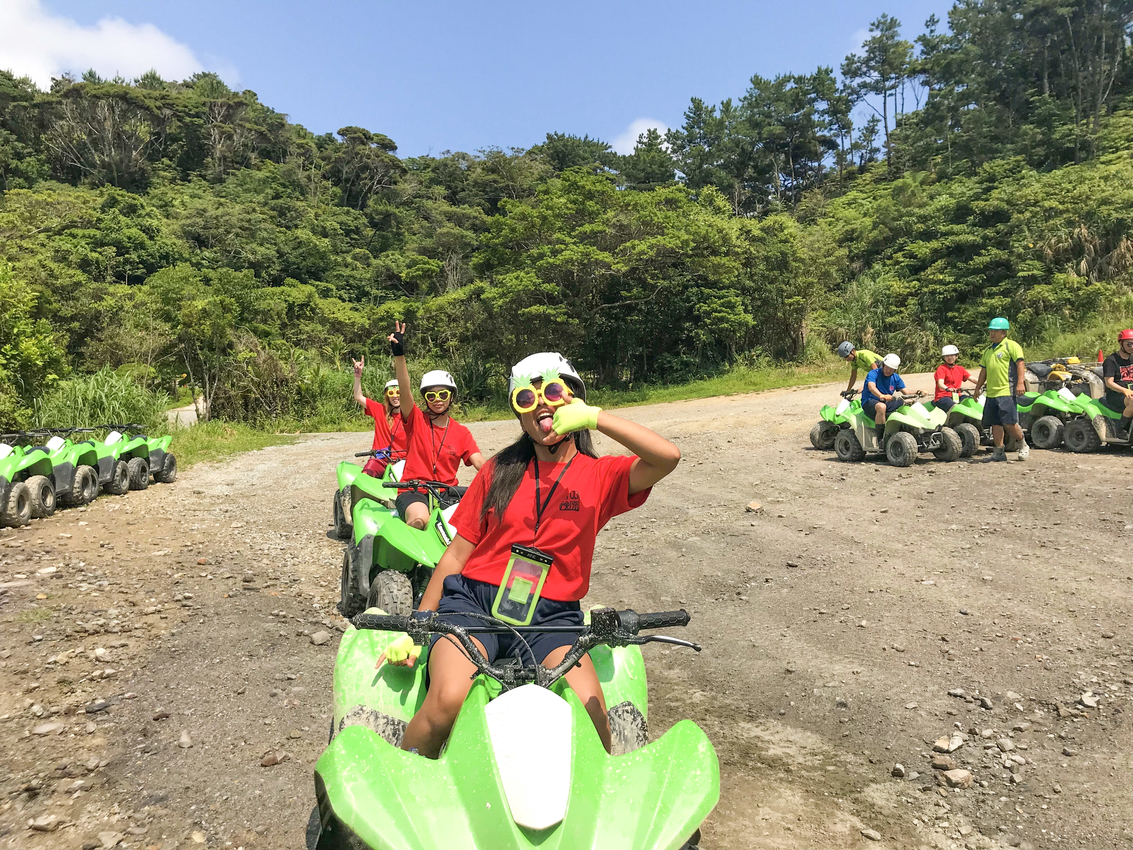 →My team back there♡with matching tees & sunglasses
Woo~HOO~♪
The Forest Walk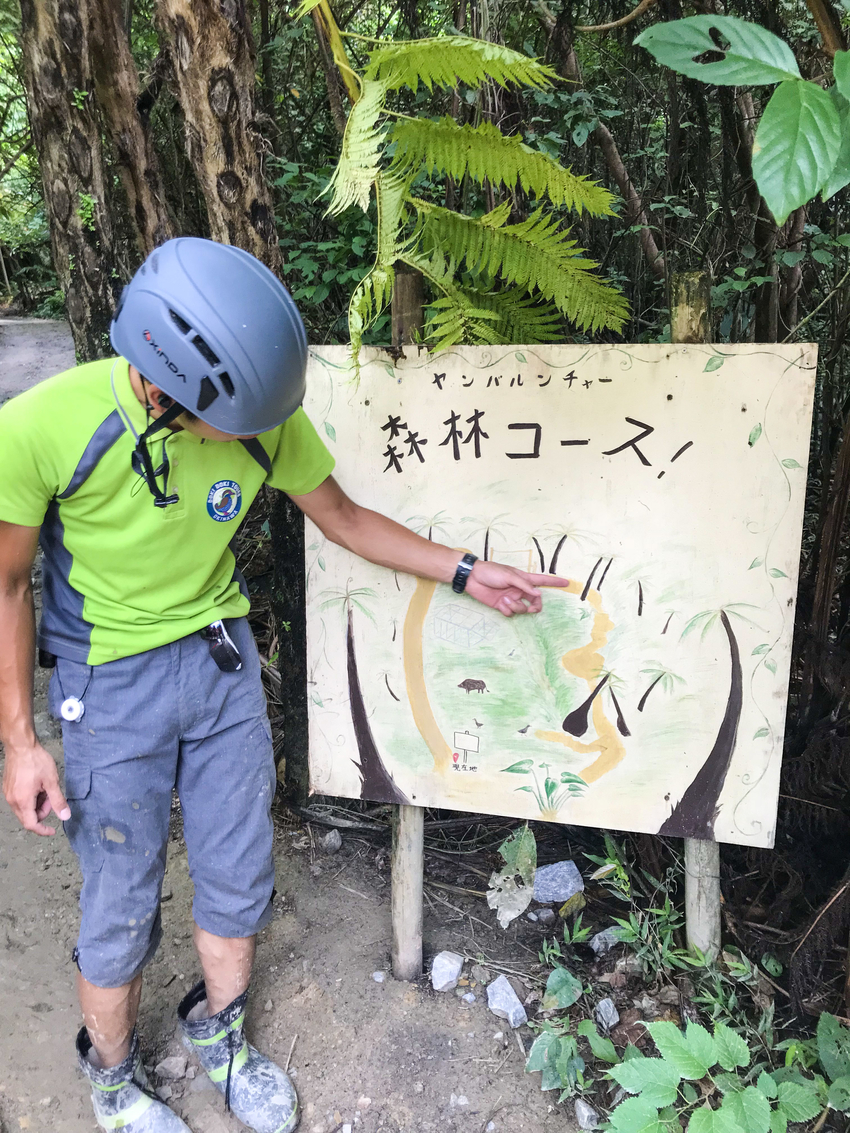 →Sushi is explaining our route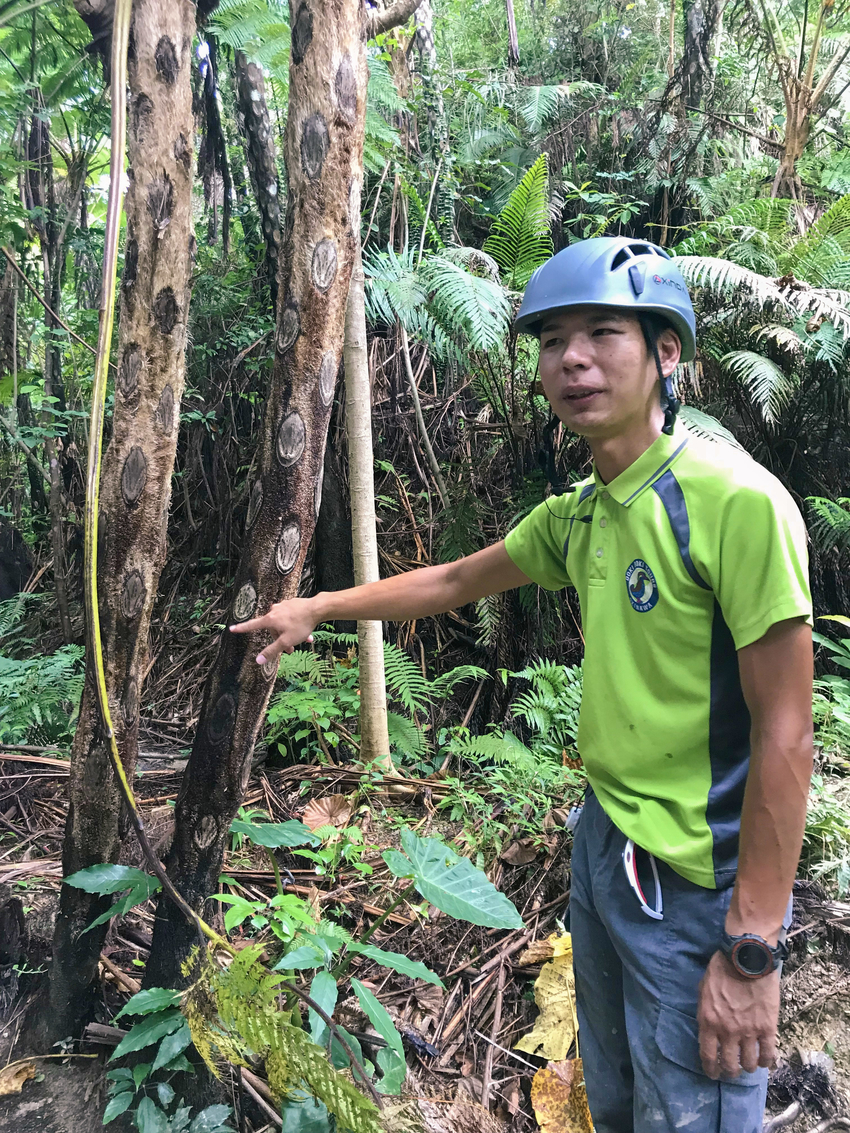 Sushi guided us throughout the forest walk which lasted about 15 minutes. He introduced the exotic trees and plants, and telling us a lot of interesting stories and jokes along the way.The funniest one was the "Money Tree". It was a myth about getting rich in future if you touched the oval-shaped tree rings!
→And therefore I quickly touched them☆
In the middle of the forest walk, we were given olong tea that cooled off our sweat but not our spirit as our jungle ride was about to begin!!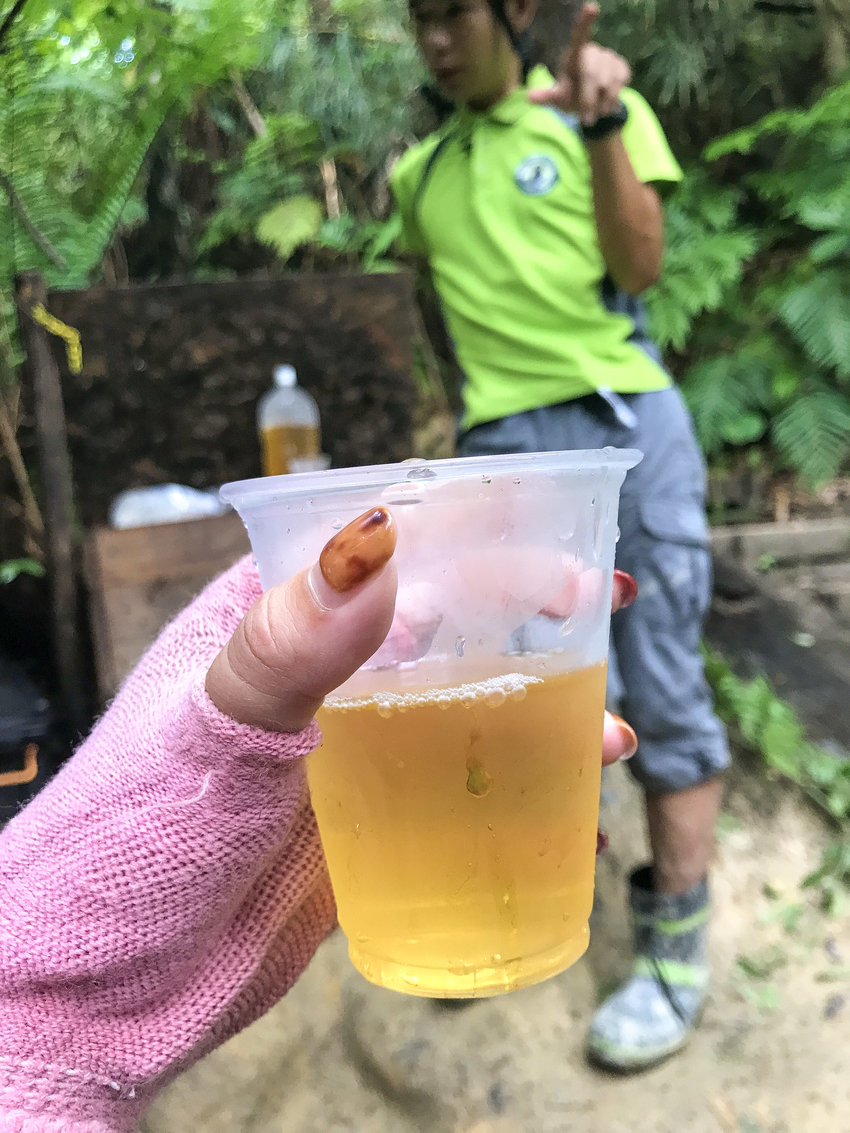 →Don't get it wrong, it may look like I was drinking beer but it's olong tea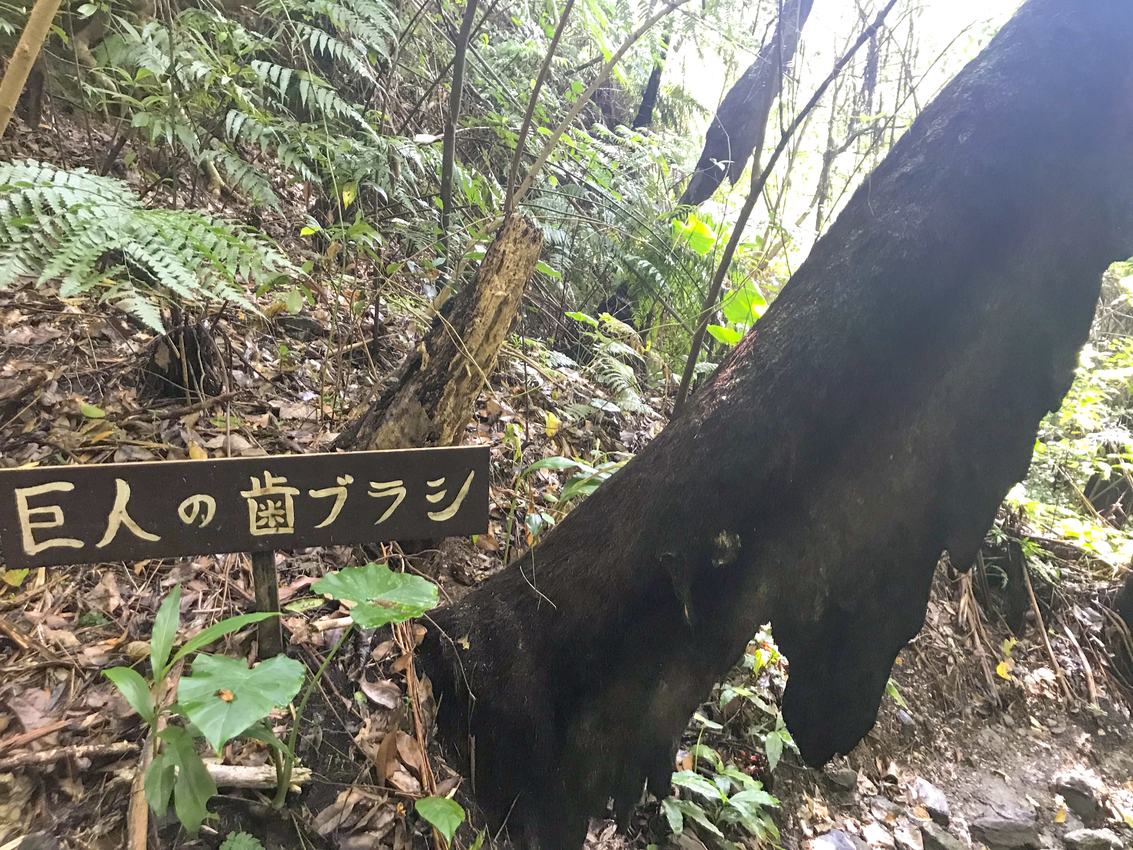 →A peculiar tree type: The Giant's Brush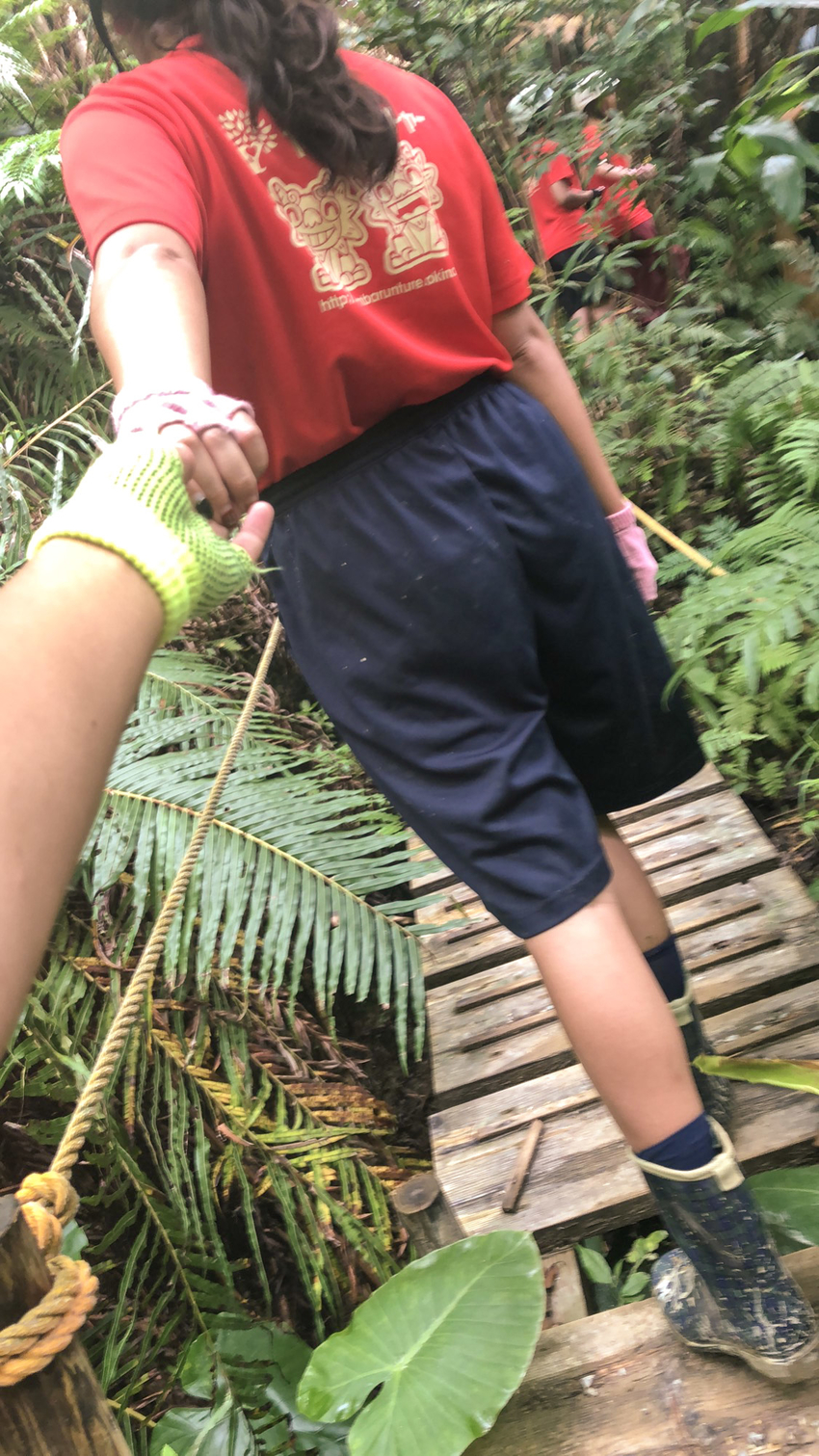 →Holding Maria as she trembled while crossing the bridge~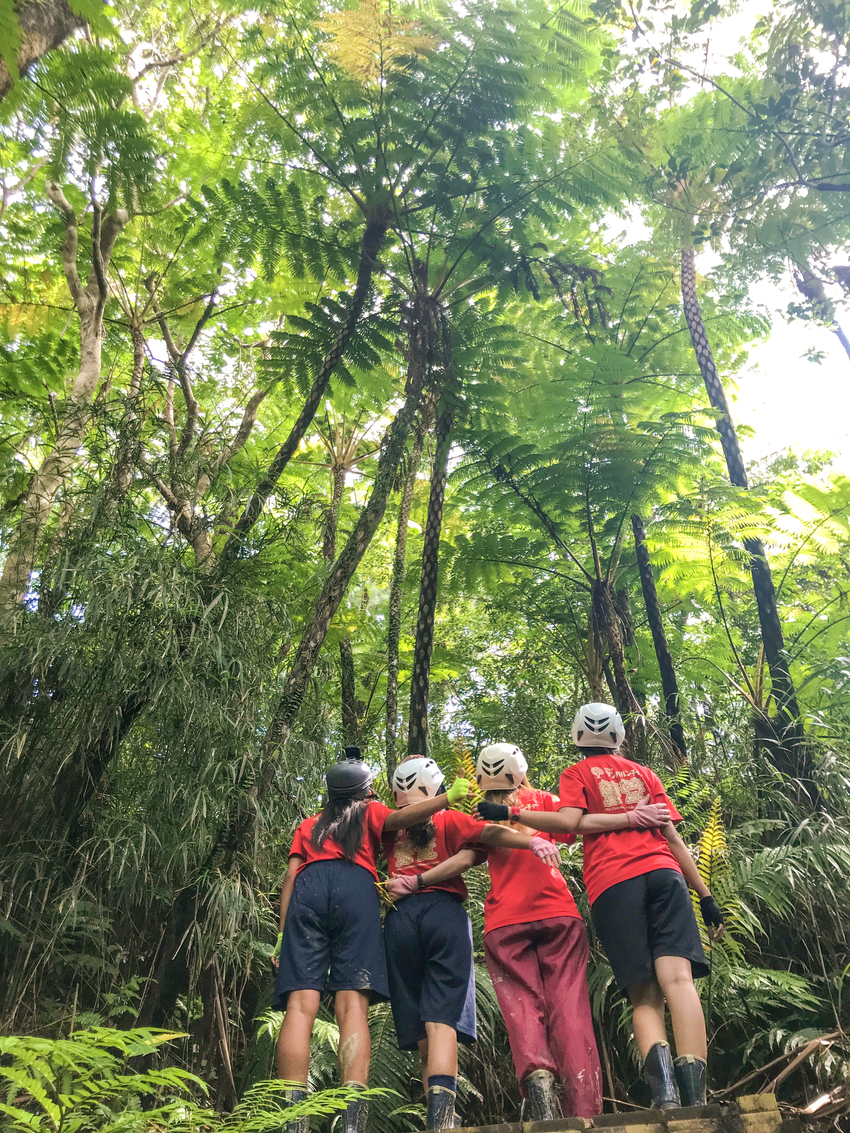 →Forests filled with towering trees~A perfect group shot ☆
The Jungle Ride
After the relaxing forests walk, we were immediately instructed to follow Sushi on an uphill road by ATV. The sudden slant had caught me off guard and I bumped into a tree (even slightly hit onto Sushi's ATV a few times…my apologies for out of control).
Fortunately I didn't bump very hard, and a small bruise was left on my right leg! Always stay alert and keep control of your speed!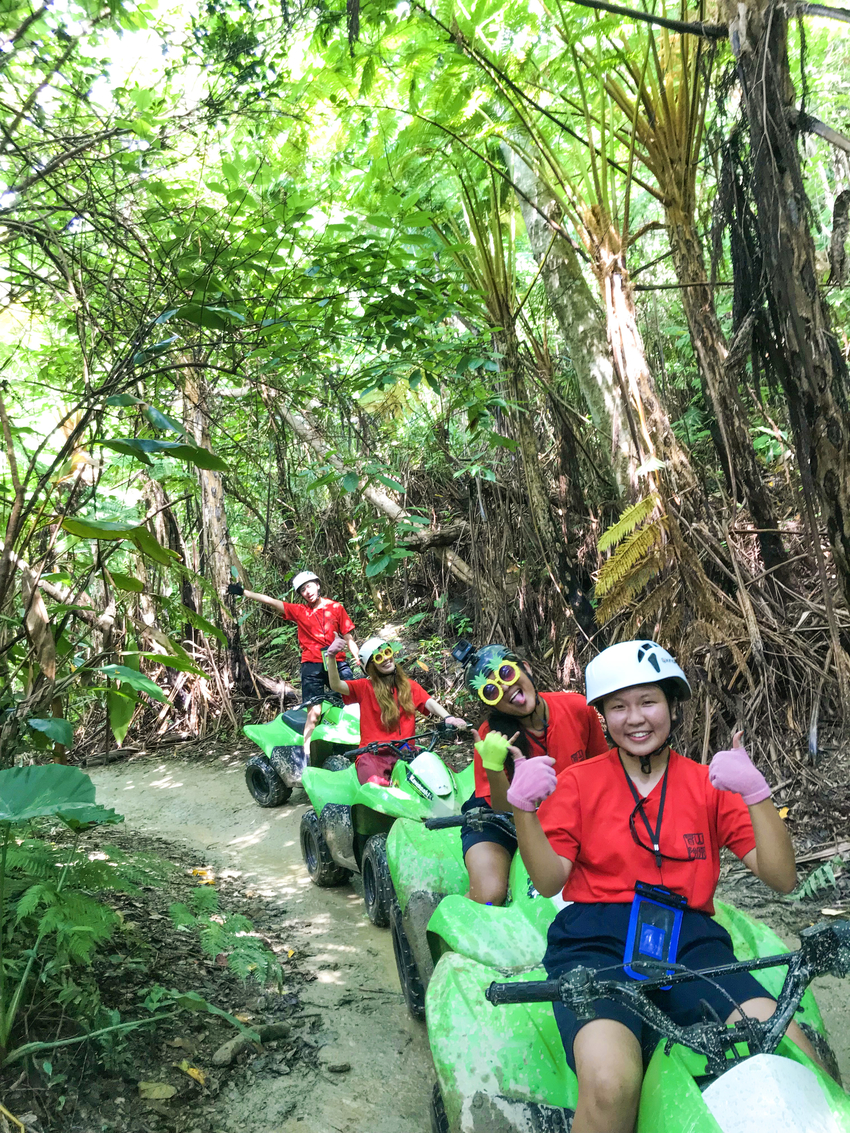 →You can see how excited Joana was at the back♪
Despite the rutted roads and swampy grounds that had made us muddy, it was also electrifying driving up and down hill. 
"Let's go!Let's go!" Sushi kept encouraging us, our shrieks of laughter were resounding in the jungle!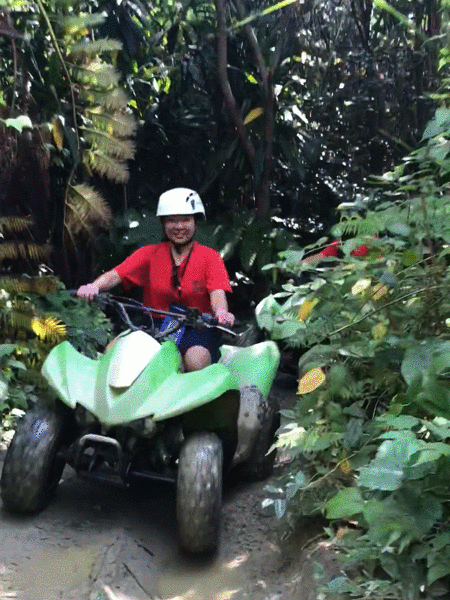 Just as we started to get used to the rugged paths, the jungle ride ended with a steep downward slope (Phew, we made it safely!). All of us were laughing hardly and retelling our favorite moment over the whole ride.
↓Mine was this♡↓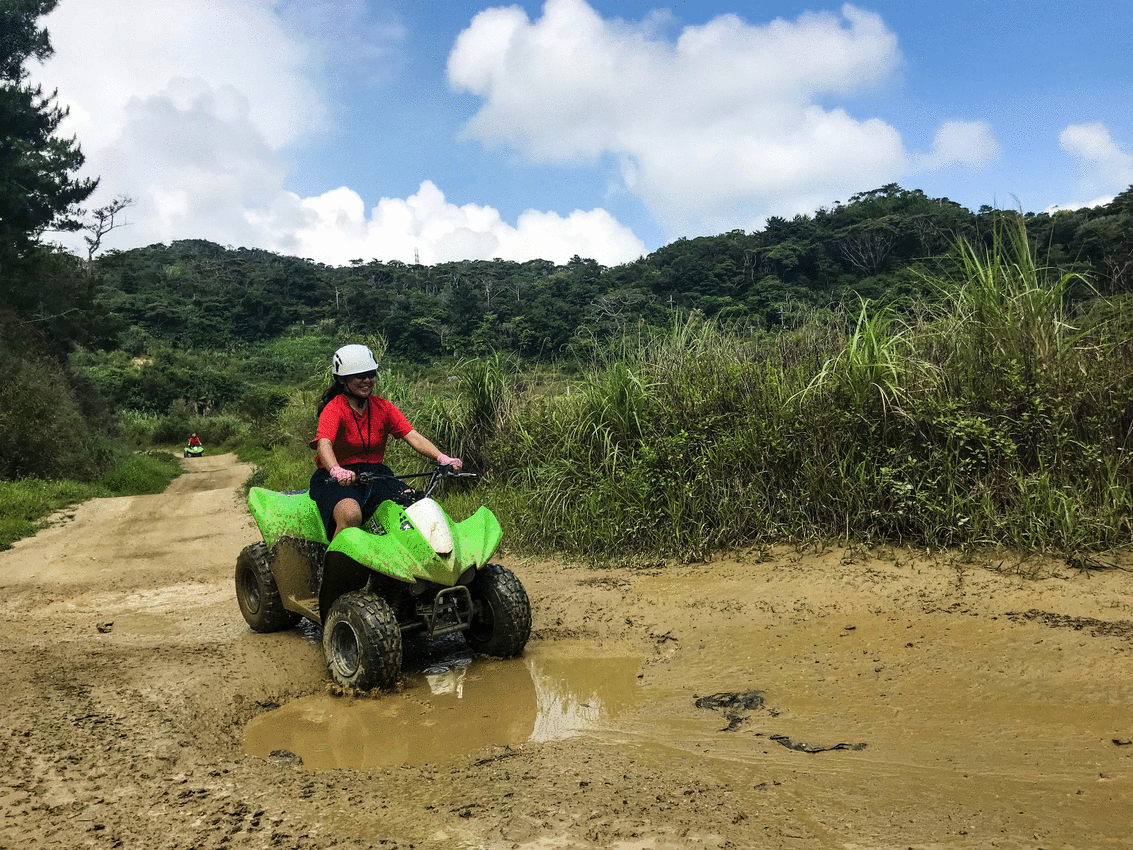 SPLASH~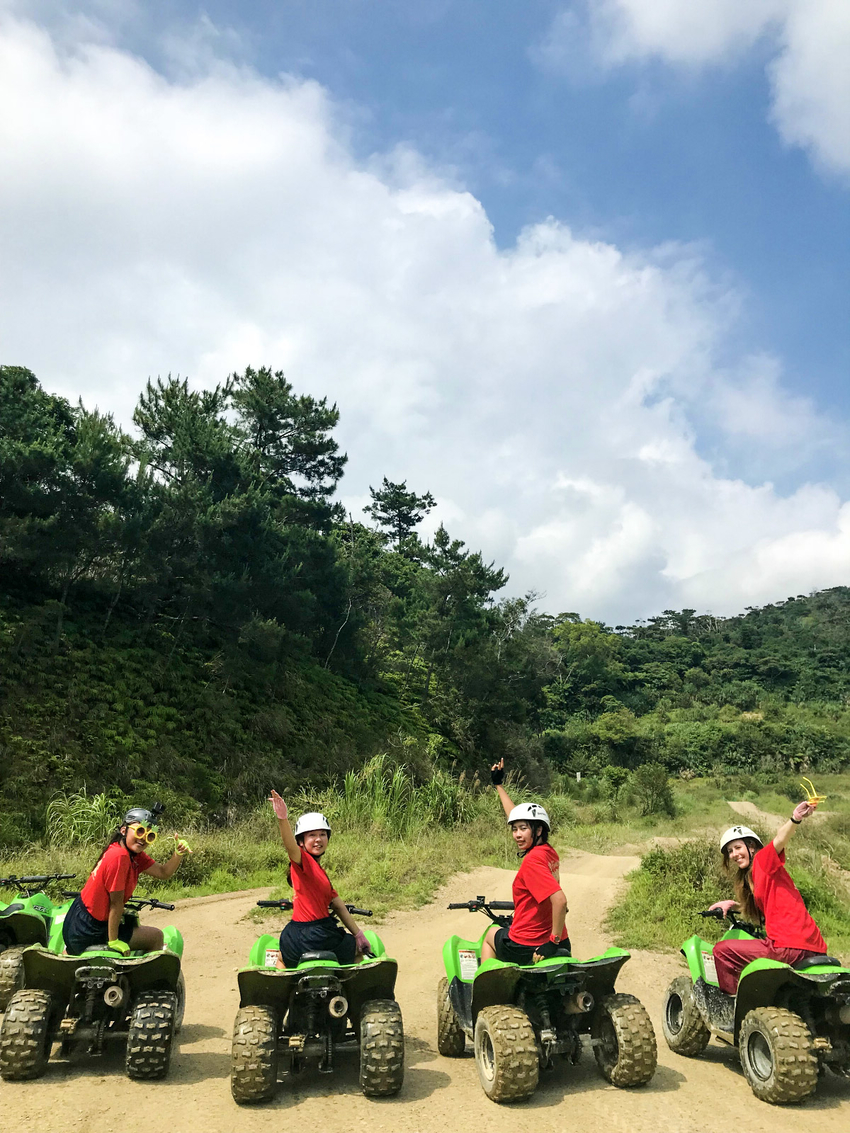 "We LOVE it and undoubtedly will go for a second time in the rain!"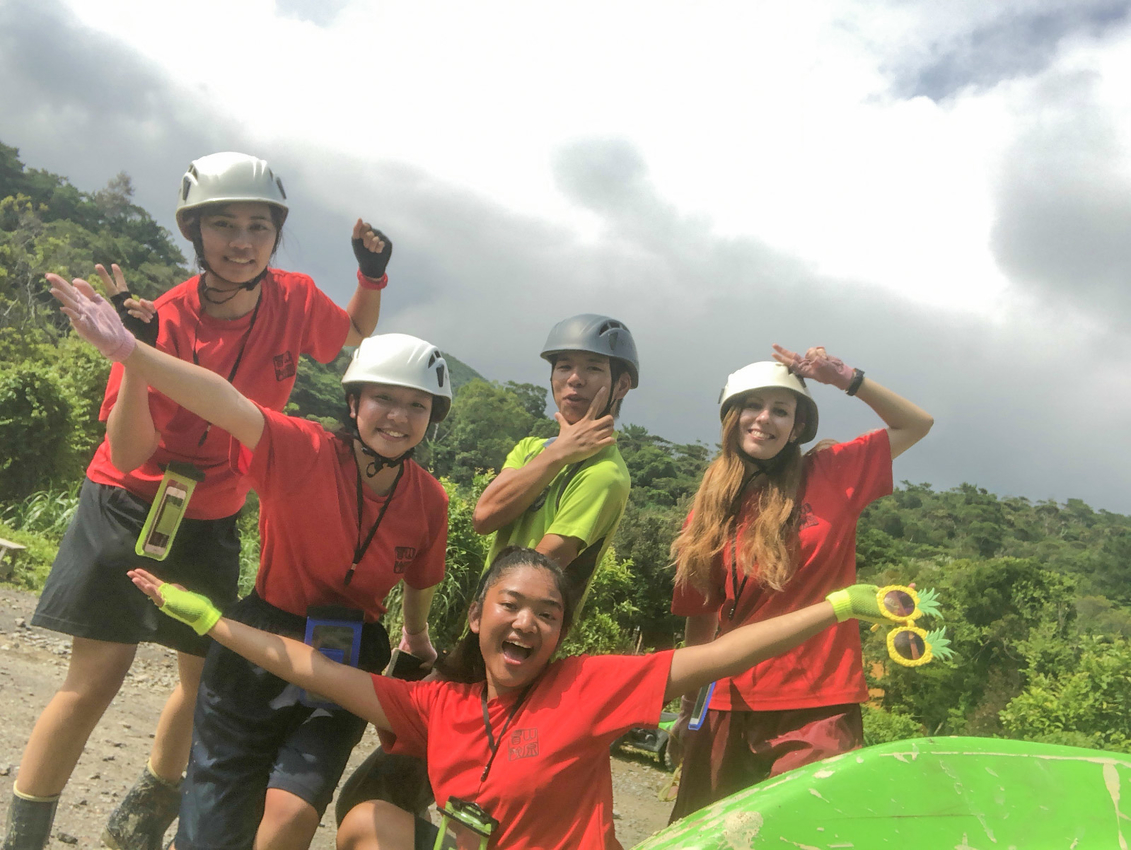 →The Troublesome Four with Sushi! Special thanks to the humorous Mr Atsushi San for his amazing guide!
*Notice: Currently the company Yambarunture does not offer plans in One Two Smile Activities since 2020, but we offer the same Buggy ride plan in Yambaru Adventure Farm and in Gajumarunture. Don't miss it!
Click here to reserve at Yambaru Adventure Farm
(Located north of Okinawa,Higashi village)
Click here to reserve at Gajumarunture
(Located south of Okinawa,Itoman city)
※These activities are located different places, please be cereful when you make a reservation.
before your spot is taken~
Activity Provider
Yanbarunture
Opening Hours
9AM-6PM. No Closing Days
Parking Lots
30 spaces/ free
Reservation
Yambaru Adventure Farm
Mapcode
485 241 575
Address

〒905-0022

Okinawa Prefecture, Nago, Yofuke, 1084番地

Points to Note
1. Children above 4 can join with a guardian

2. Children above 11 can ride by themselves

3. Please arrive 10 mins before your appointed time

4. Bring along changing clothes,wipes,sunscreen etc.

5. You can bring your GoPro for filming
♡Follow us on Instagram/Facebook for more updates♡