Hello everyone, this is Jessica from the Okinawa Holiday Hackers.
As a subtropical heaven, Okinawa is famous for its beautiful stretches of sand, the shimmering sunlight and the emerald clear waters.
Check below for more beaches and water activities information:
But if beaches and water activities aren't your cup of tea and you'd rather spend the day strolling around the city, the province still has so much to offer. One of the attractions is the authentic restaurants and cafes. As a cafe lover, it didn't take me long to fall in love with Okinawa. Staying here for one year has made me make the most of what I have on my doorstep. I've stumbled across so many stunning cafes whilst exploring the nearby neighbourhood. So, I thought I'd like to share with you some hidden gem cafes for you to enjoy an afternoon breeze!
1. The Instagrammable: Cinnamon Cafe   
Located in the quiet street of Kokusai Dori, the Cinnamon Cafe is quite well-known to the locals but probably not to tourists. With the appealing outlook, one can easily recognize it. You can't miss it with the iconic bicycle being placed outside the entrance.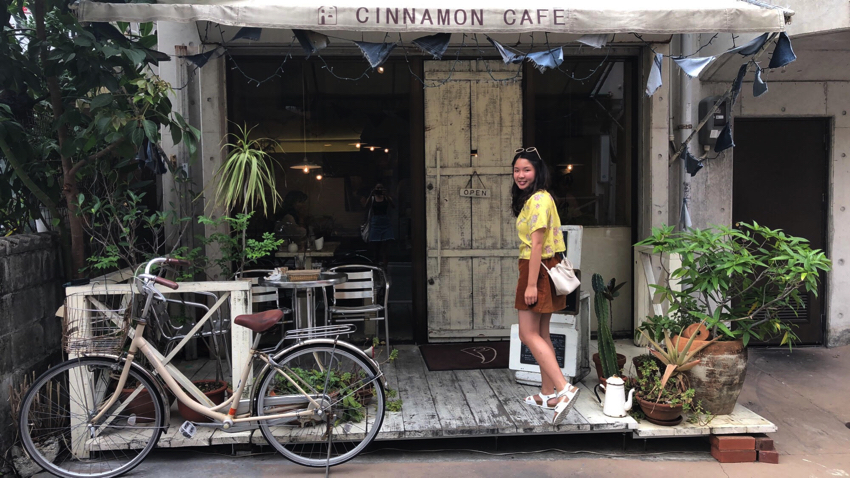 -> Here is the place where you get the perfect backdrop for Instragram!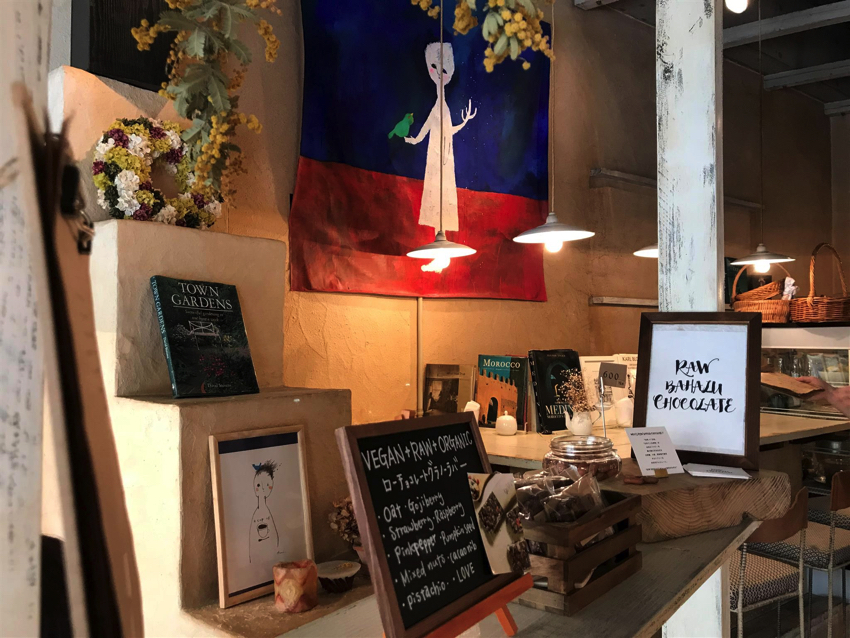 The cafe interior is equally pretty. The wooden floors and tables, the natural lighting as well as the cozy ambience invite you to spend a relaxed lunch there.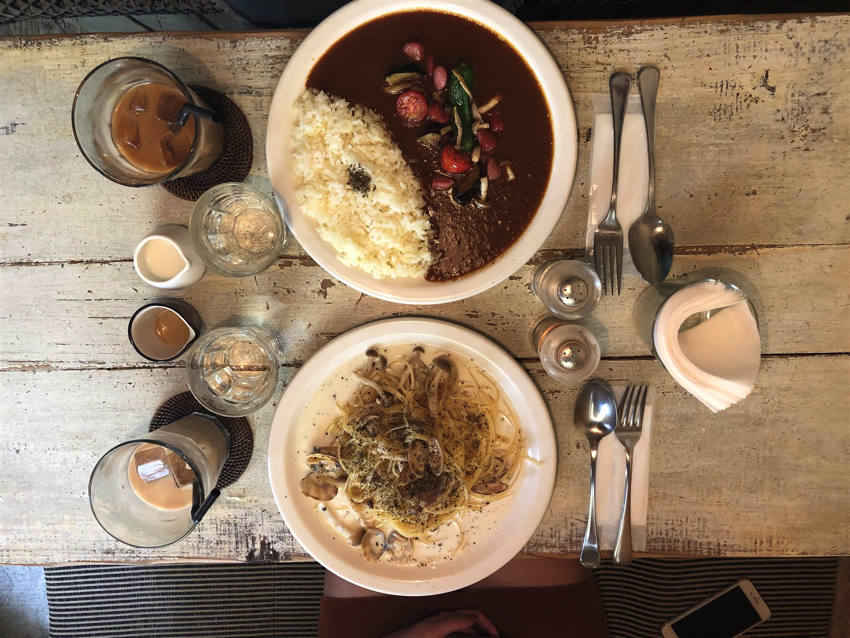 ->Cream Pasta w / Asari & Mushroom and Curry Dish of the Day
The menu is quite diverse ranging from simple comfort foods to delicious cake sets. I enjoyed a hearty meal with the wonderfully cooked Cream Pasta w/ Asari & Mushroom. Their Homemade Spice Chai Latte, which I was absolutely indulged in, tasted refreshing after a long walk. On weekends, don't be surprised if you find me reading a book or writing diaries in the cafe~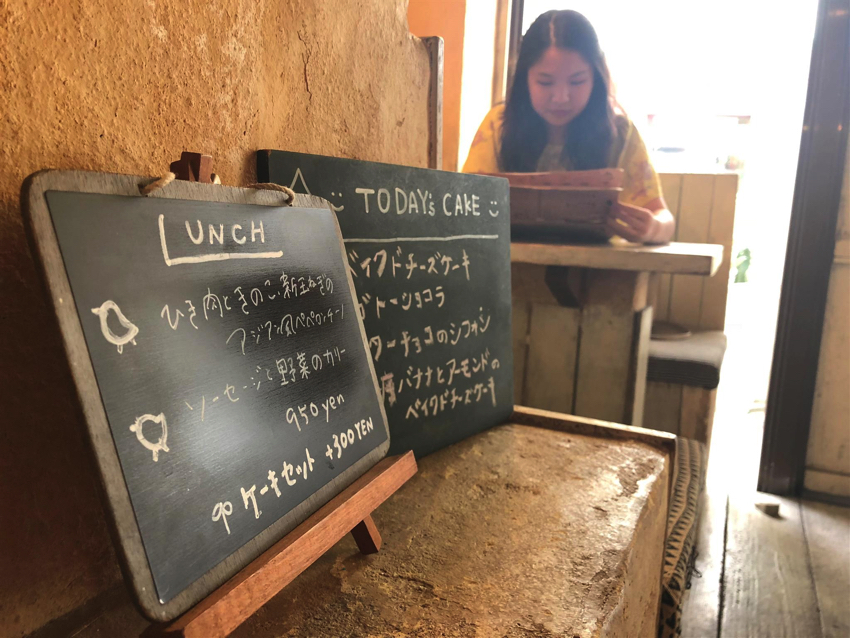 Name
Cinnamon Cafe
Opening Hours
11AM-10PM
Closing Days
Thursday
Phone Number
098-862-2350
Mapcode
33 157 496*66
Address
〒900-0013

1 Chome-4-59 Makishi, Naha-shi, Okinawa-ken 

(Take the Monorail to Miebashi Sta. and walk about 10 min)
Find out more on what others posted on Instagram about Cinnamon Cafe:
2. The Tranquility: Junglila Cafe & Restaurant
While I was searching cafes on Pinterest, this Junglila Cafe and Restaurant immediately caught my attention with its aesthetic decor.
The place is near the American Village, where you can reach within a 40-minute drive or a one-hour bus ride. The cafe furnishing is very elaborate with a lot of creative touches.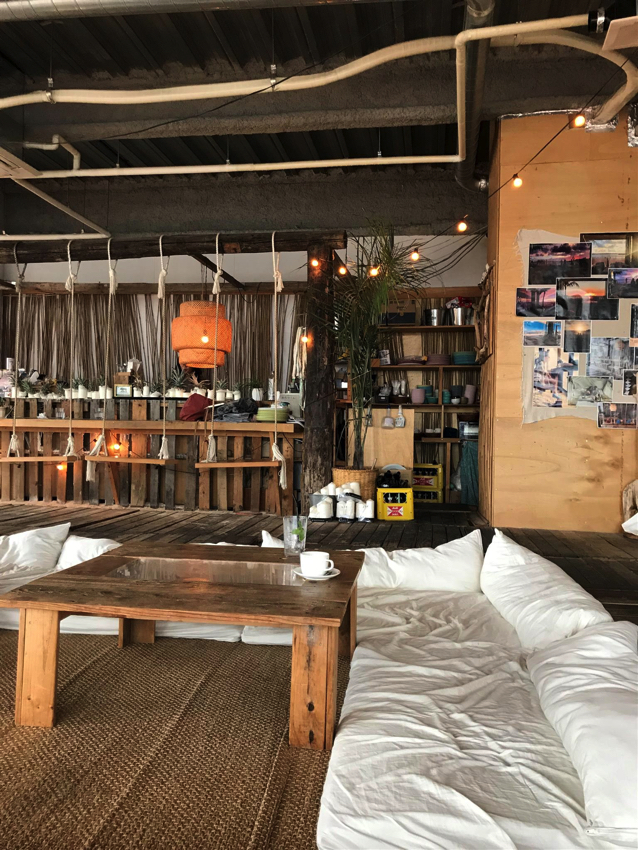 ->Where I wanna lay for the whole day!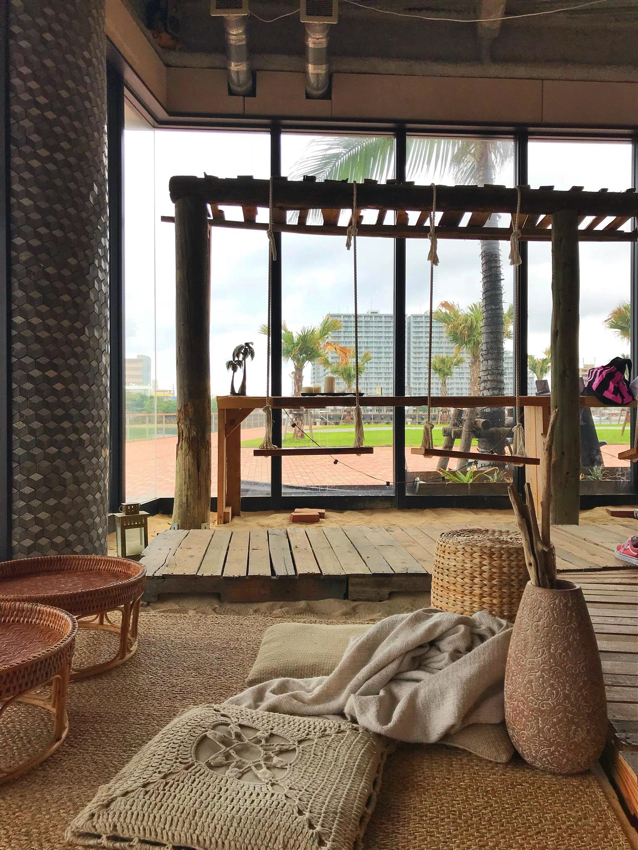 I brought two of my Hong Kong friends here and both of them fell in love with the setting as soon as they stepped in the cafe. We really felt at home and thus spent a lazy afternoon chit chatting. The ravishing seaview was undoubtedly a bonus that had made us stay longer to take in the sunset scenery.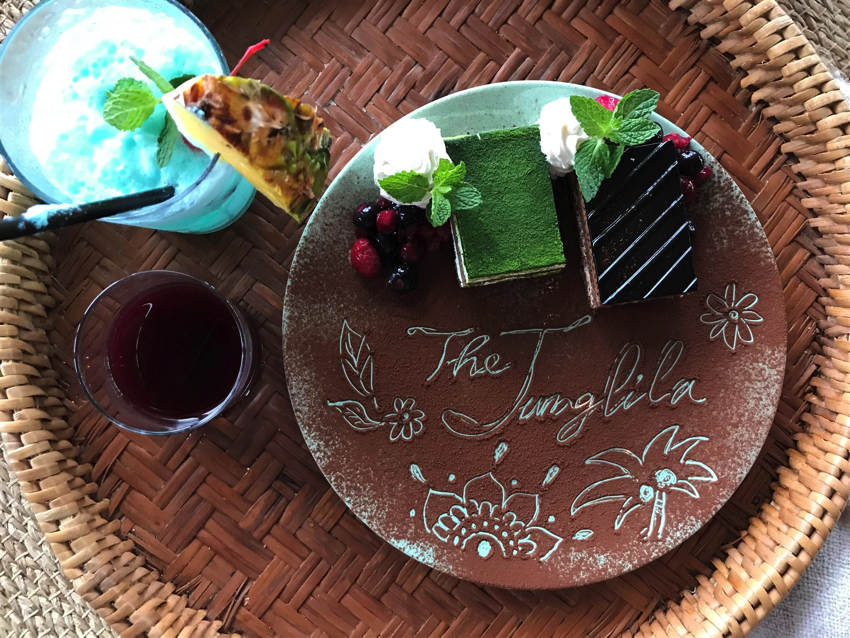 We couldn't resist the dessert cravings and so we ordered the matcha and chocolate ones from the selection. Not only they looked photogenic with the beautiful art plating, the flavours were scrumptious!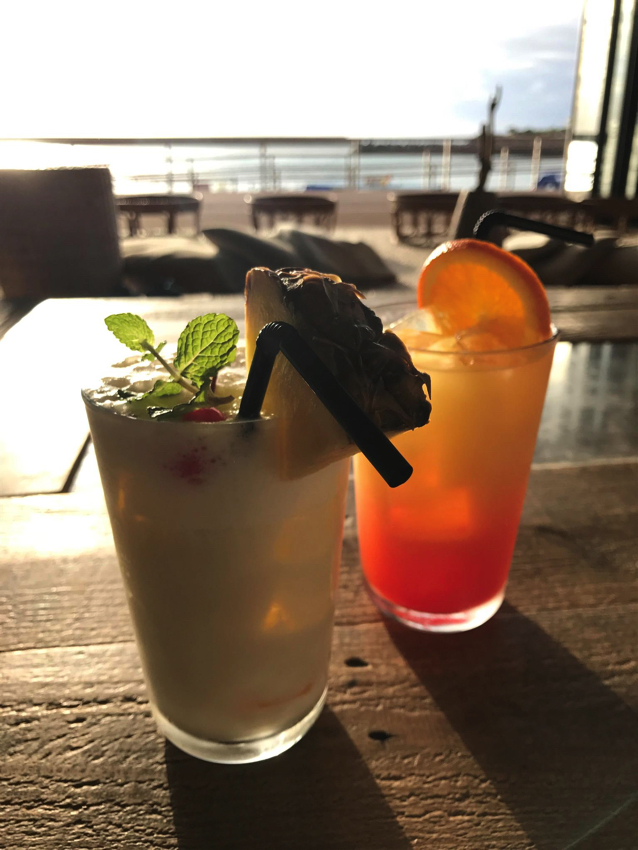 Do not miss out this place if you want to get some switched-off time from the bustle you've left behind ~ their friendly staff are more than happy to help with any queries. 
Name
Junglila Cafe & Restaurant
Opening Hours
11AM-9PM
Closing Days
No
Phone Number
098-936-2118
Mapcode
33 525 889*85
Address
〒904-0115

Okinawa-ken, Nakagami-gun, Chatan-chō, Mihama, 54−1
Click on this link for more bus information to the Chatan Area:
3. The Unexpected: Cafe Chaaya 古民家Cafe茶ぁーやー
One Saturday morning, when my friends and I meandered our way through the Kokusai Dori, we found this quaint Okinawan-style house in an unpretentious neighbourhood.Oozing a 'travel back in time' vibe, we worked up an appetite to uncover the cafe's secrets .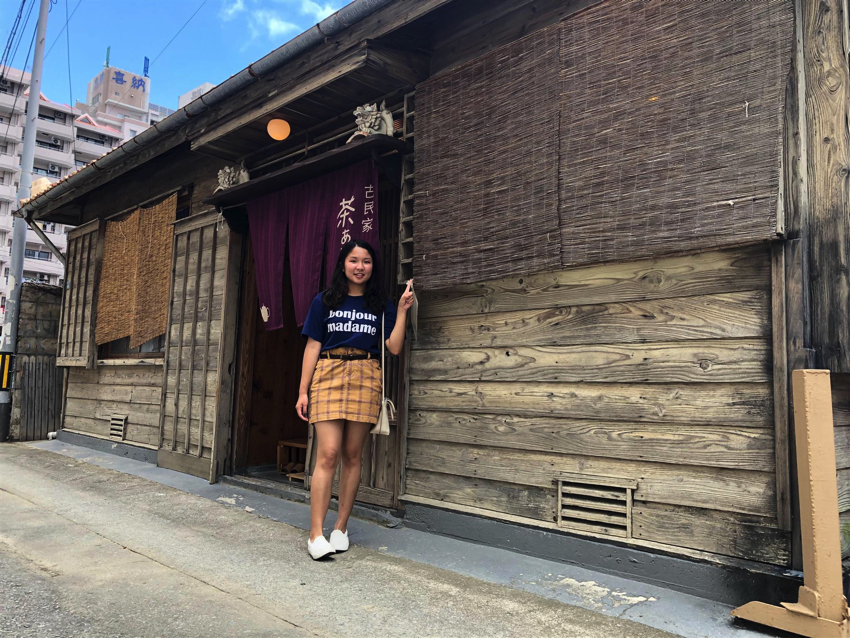 We had a sneak peek outside and carefully rang the bell. Then a lady warmly welcomed us and led us to a comfy area.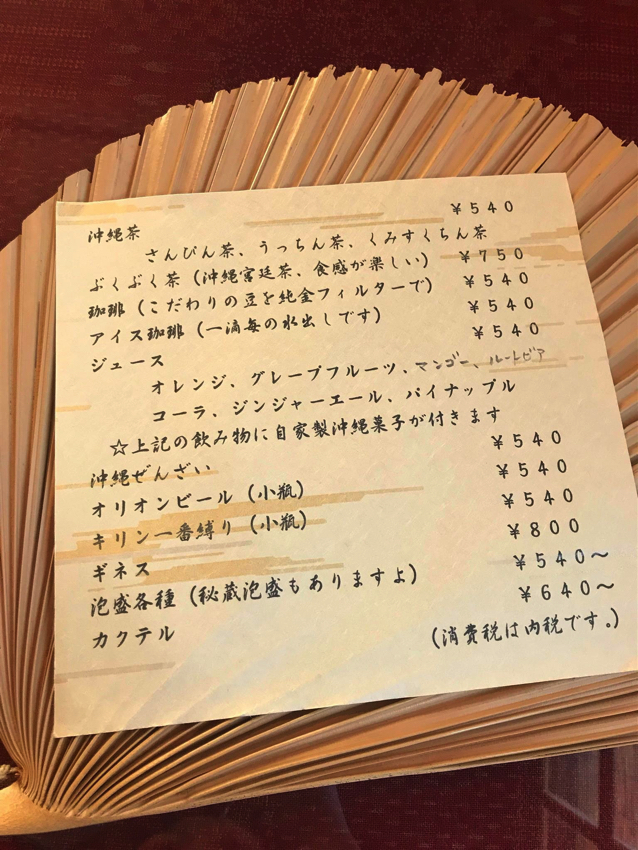 The menu was all in Japanese but with the help of google translate, we had a mere understanding of what they offer. But that translation already helped. I opted for an Okinawan Pork Cuisine, served with a few side dishes including the Mozuku (Okinawan seaweed).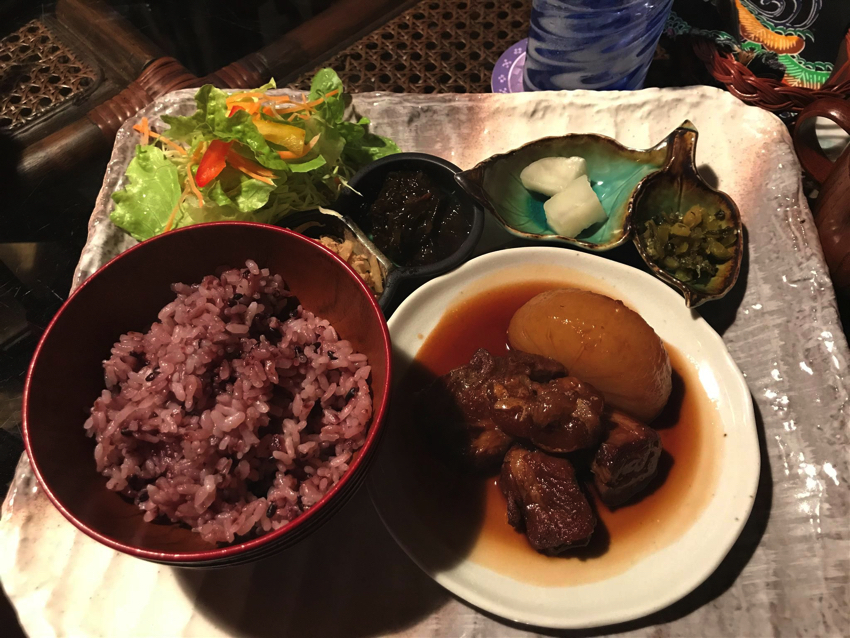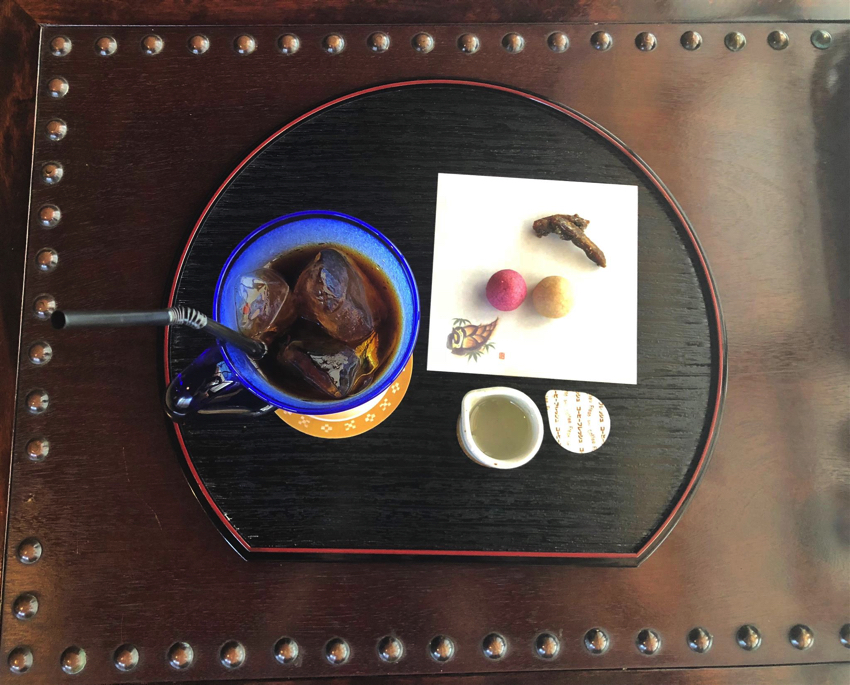 ->Ice Cafe Set with Traditional Okinawan Snacks
The dish was absolutely delish that satisfied my savoury tongue. I guess this is also the most interesting and memorable part when you travel out of the comfort zone; you could just randomly dash into somewhere and get thrilled with your discovery~ The famous Buku Buku Tea (traditional Okinawan whipped tea made from brown roasted rice) is also on their menu, in case anyone wants to try but unsure where to find one.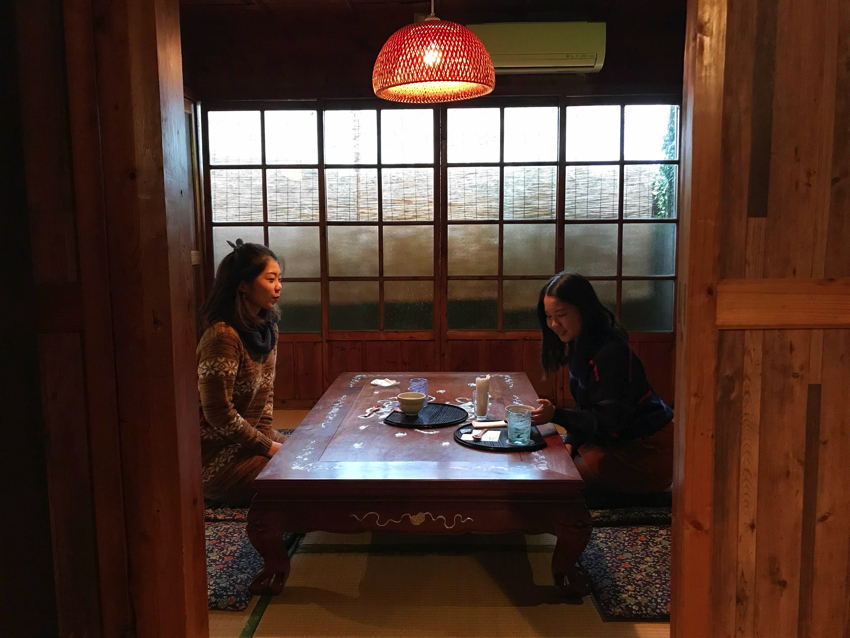 ->The house settings made us feel like we were back in the Ryukyu Era
Name
Cafe Chaaya 古民家Cafe茶ぁーやー
Opening Hours
1130AM-7PM
Closing Days
No
Phone Number
080-6490-5700
Mapcode
33 158 617*14
Address
〒902-0067

2 Chome-6-6 Asato, Naha, Okinawa Prefecture
4. The Glow: Ukishima Garden
The evening after the Dragon Boat race, we wandered around Kokusai Dori (yes again! One of the best places to amble… who doesn't agree?). With rumbling tummies, we came upon this Ukishima Garden restaurant which is known for its organic and locally sourced vegetarian food.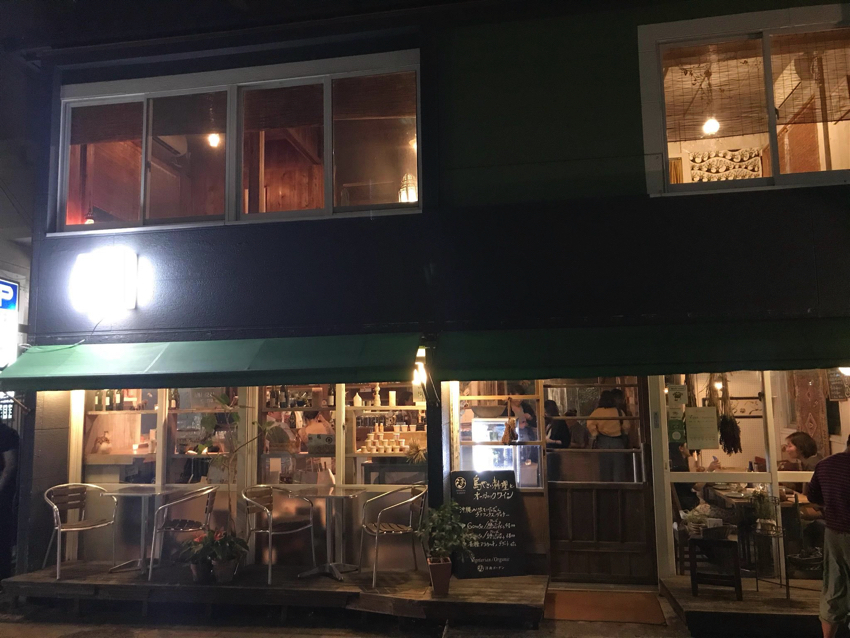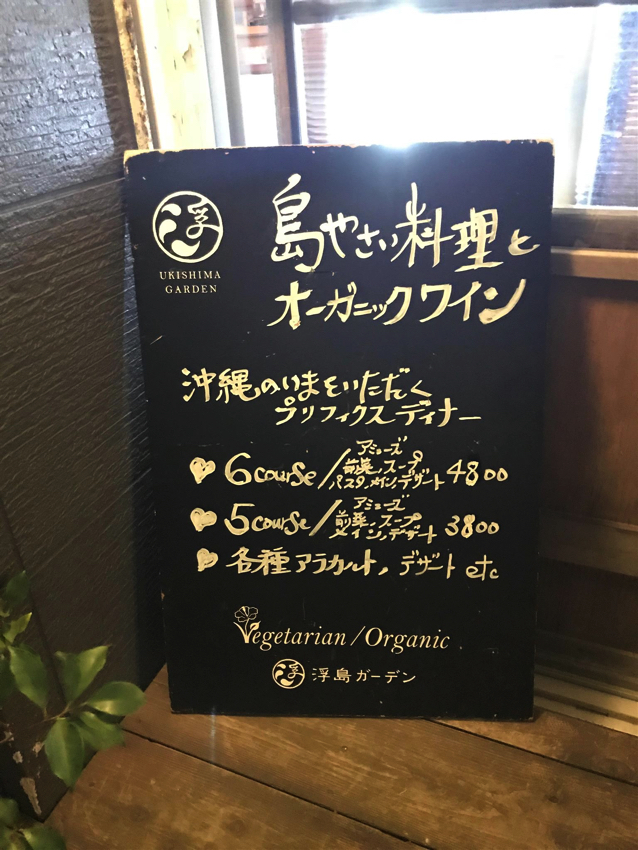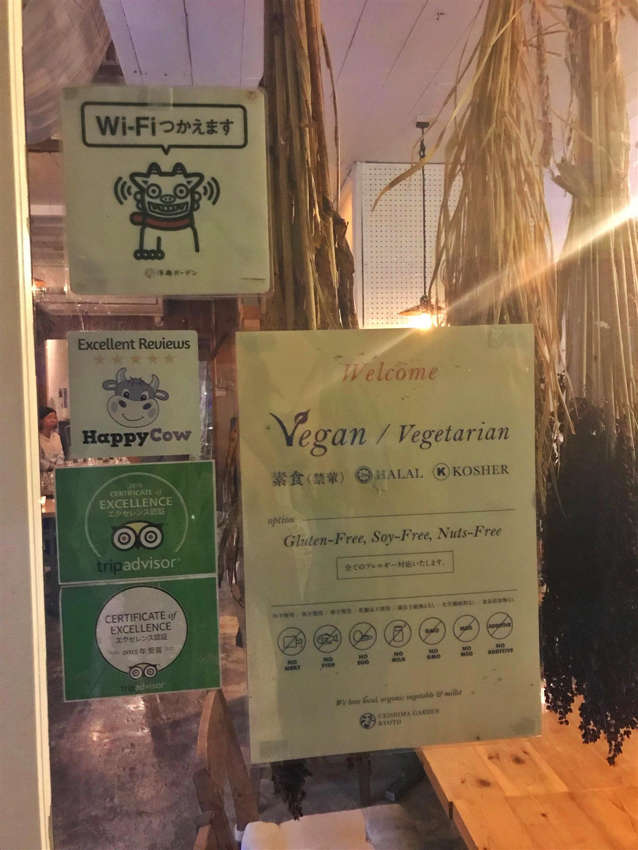 ->Vegetarian Restaurant Certification
The establishment covers two levels and has an exclusive feel as it's tucked away from the buzzling streets. The back patio at night is decorated with string lights which looked absolutely romantic. Unfortunately, we couldn't get the outside seats but the atmosphere inside is intimate nevertheless.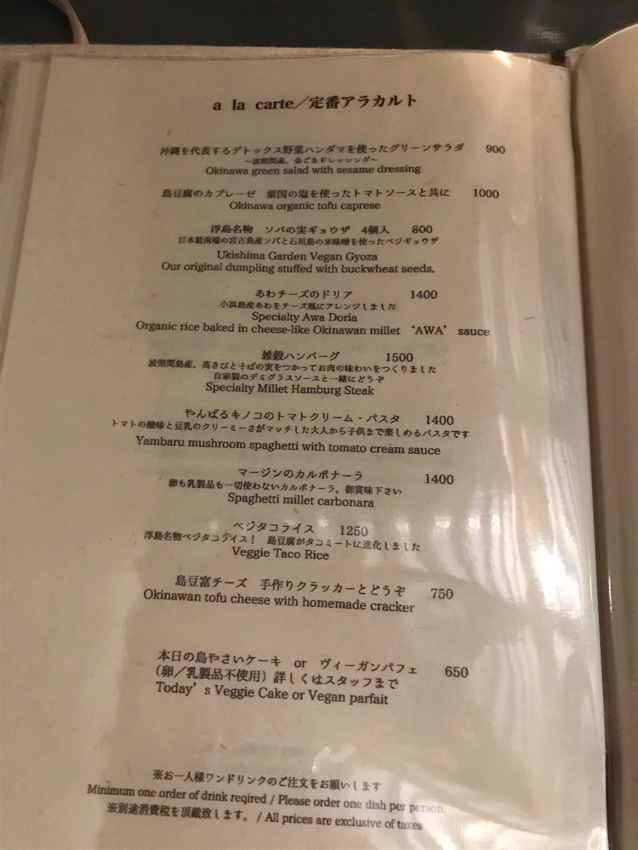 They offer quite a diverse menu with the incorporation of some Okinawan specialty.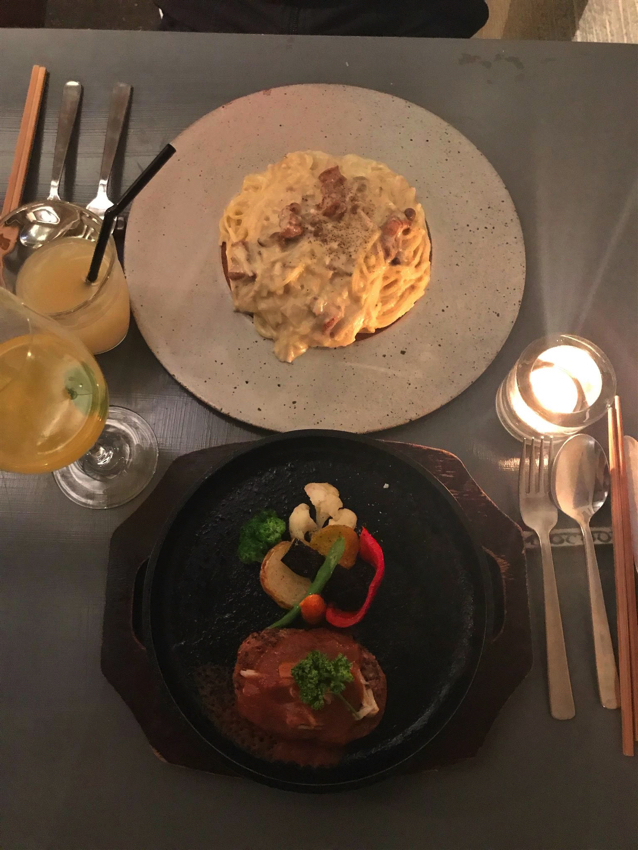 -> Our dinner of the day ~ looks yummy!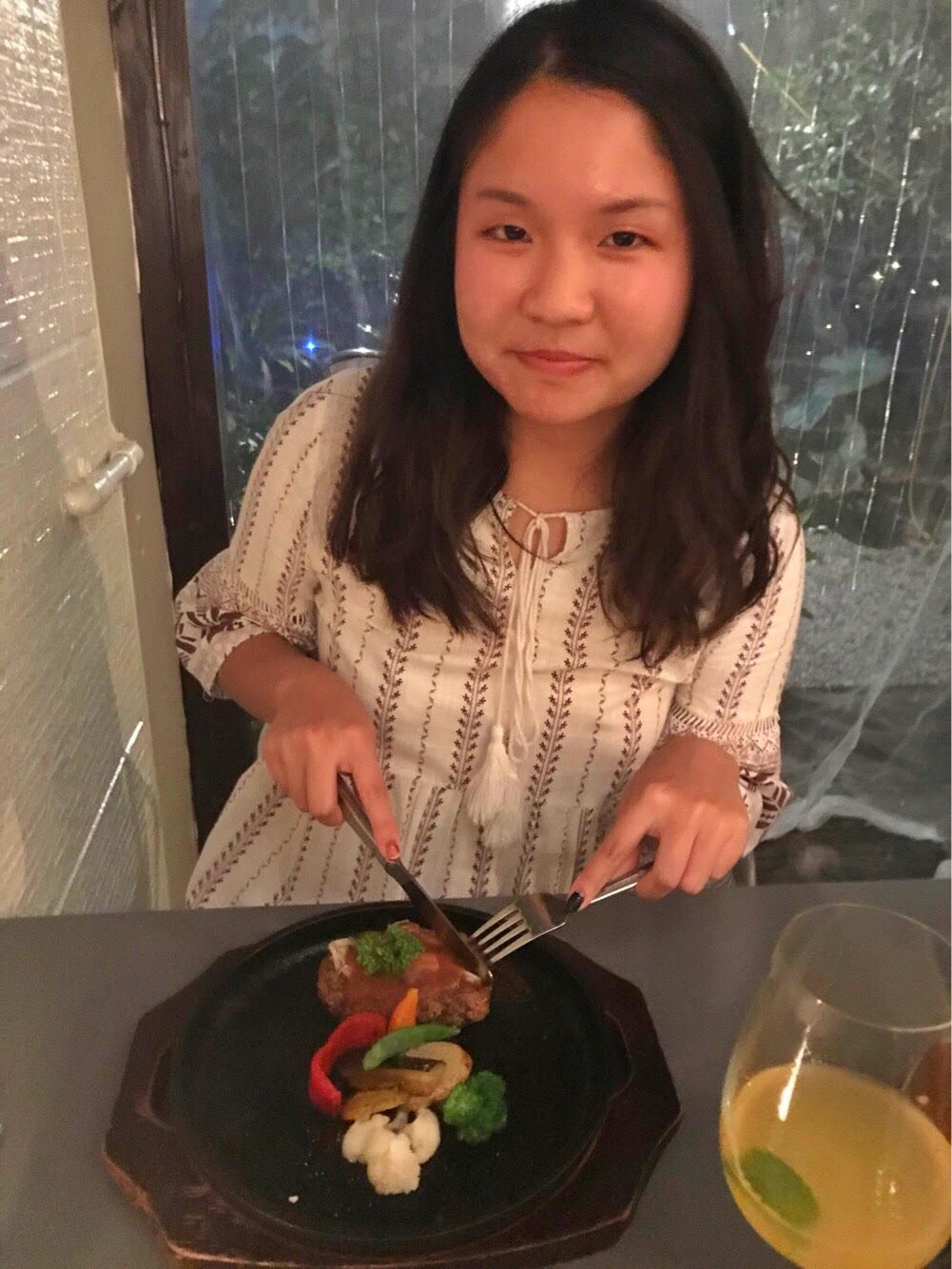 We ordered a Millet Hamburg Steak and a Spaghetti Millet Carbonara, both of the dishes tasted incredible! I am a huge Carbonara lover and sometimes it could be very filling, but this Carbonara was on a whole different level, so the urge for desserts still remained after that.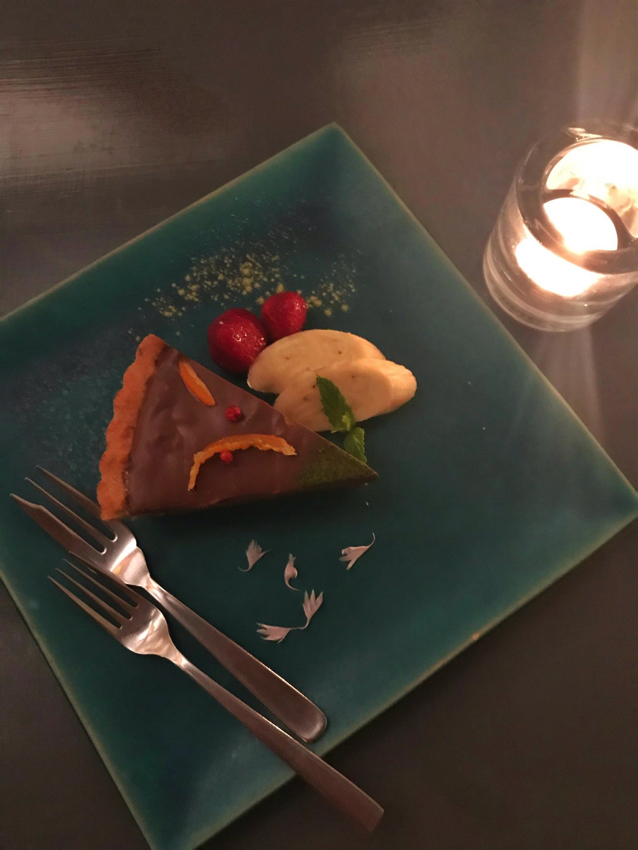 Remember not to miss their today's cake/parfait selection if you still have the room. Mine was the Spice Chocolate cake that really left a lasting impression. Just thinking about it makes my mouth water again!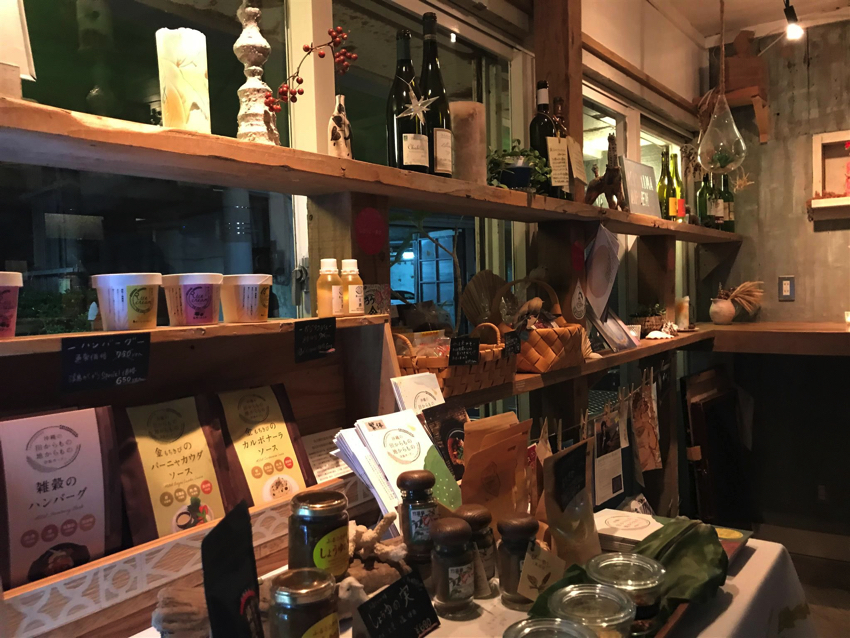 ->A little corner that sells organic products
Name
Ukishima Garden
Opening Hours
1130AM-3PM. 6PM-10PM
Closing Days
No
Phone Number
098-943-2100
Mapcode
33 157 197*47
Address
〒900-0014

2 Chome-12-3 Matsuo, Naha, Okinawa Prefecture
(Take the monorail to the Prefectural Office Sta. and walk about 10 minutes)
More Information of Ukishima Garden: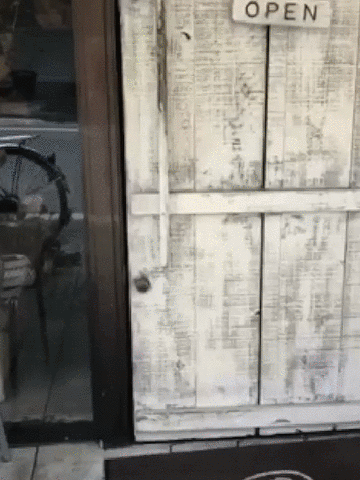 I hope you'll all have a flavoured experience when you visit Okinawa ~
Follow us on Instagram and Facebook for more updates!