Hello,everyone! How's your trip in Okinawa? I'm Yuri from the Editorial department of Okinawa Holiday Hackers~!
I would like to introduce a series of ices that can easily buy at local supermarkets, convenience stores, and shops to nomatter you are visitors in Okinawa right now or visitors who is planning to visit Okinawa.To defeat the heat in Okinawa, it's a must-have item!
It is not an exaggeration that most people from Okinawa would say "I have had it when I was a child". Can't wait to introduce the ice cream that you would definitely do not wanna miss in Okinawa♪
Buy some ice when you feel tired and hot.
Although the package looks like nationwide version, it is actually the Okinawa limited ice with Anpanman package.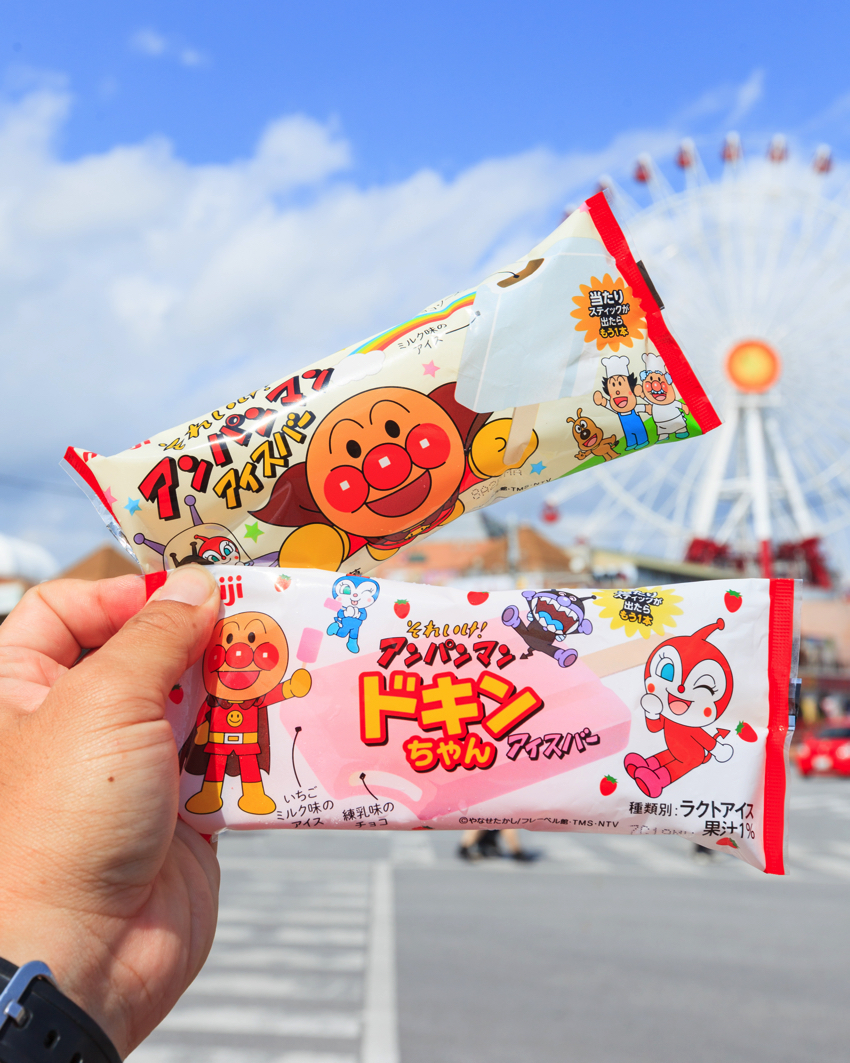 Photo Provider: OkinawaLikes
First of all, I would like to introduce the Anpanman Ice with the Anpanman package. The idea is inspired from the children's eternal idol. This ice is also named as "Anpanman Ice." It costs JPY70. The official name of this ice is "Let's Go! Anpanman Ice Pop". However, "Anpanman Ice" is more well-known than its official name♪
The sweet chocolate sauce and the milk ice outsede balance perfectly. We recently launched the Dokin-chan (One of the characters in Anpanman animation) version as well. What shock most is that this ice only available in Okinawa. Although the Anpanman package makes it look like nationwide available, you can only taste it in Okinawa. Moreover, the stick of the ice is also a raffle, after having the ice cream, you can get one more for free from the shop if you find out "当たり" on the stick♪
The irresistible ''American'' crispy taste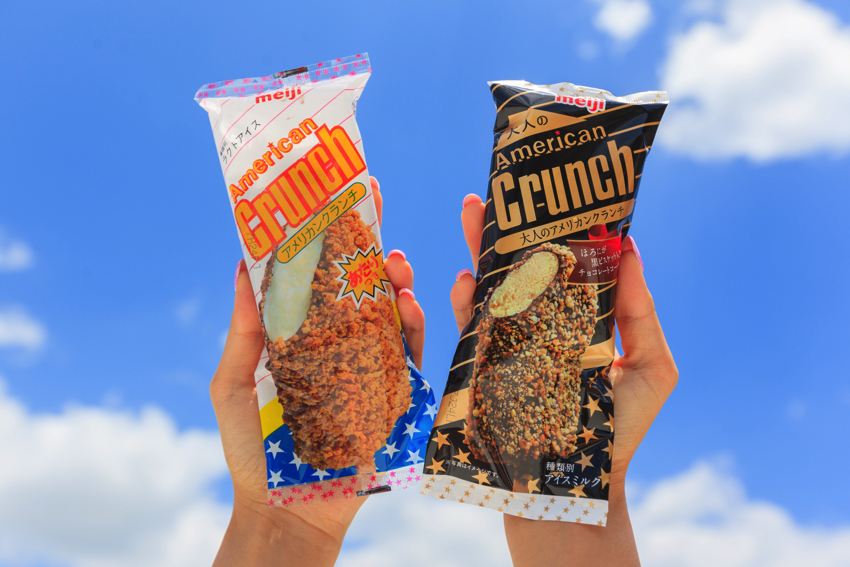 Photo Provider: OkinawaLikes
Named "American" but with Okinawa taste, this soft vanilla ice is covered by chocolate all over. What's more, the crunch biscuits clad on the top makes people get addicted to the texture. It only costs 80JPY to enjoy the ice. Of course there is a raffle on the stick as well.
The mature American Crunch is launched recently! It's the combination of vanilla ice and almond praline. In addition, the chocolate tastes a bit bitter and the taste becomes mature. The taste is more confortable for the grown-up. That's why the price is a little bit expensive as well. By the way, this ice doesn't have raffle to play.
It is made in OKINAWA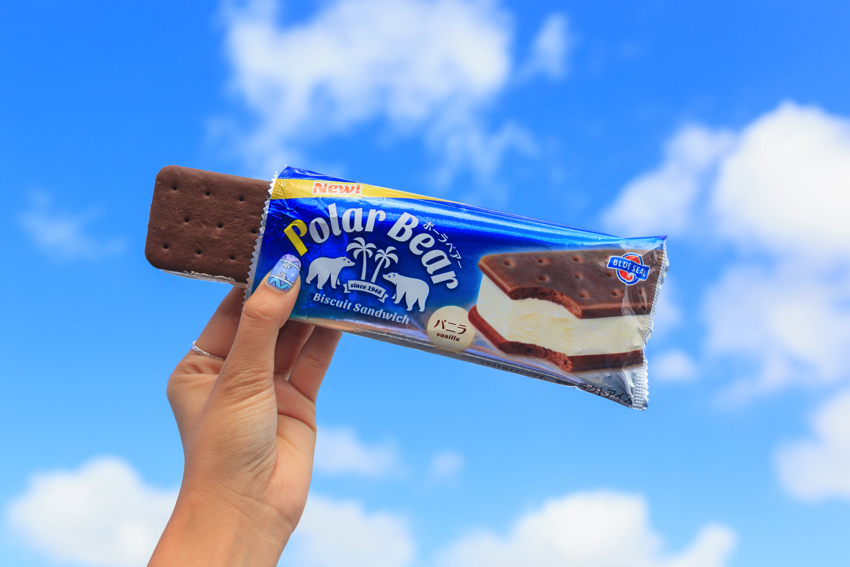 Photo Provider: OkinawaLikes
This ice is produced by a popular brand of Okinawa ice company Blue Seal. You can buy this ice at supermarkets or convenient stores without visiting their shops. The combination of cocoa cookie and vanilla ice is the best. In the past, this ice was wrapped by silver package, but it doesn't not exist in the packing nowadays which makes me feel retrospective. However, the new package does make it easier to eat. It's recommended to eat it as soon as you buy it or it may melt soon.
Ice with Flavor of Japanese Dessert!?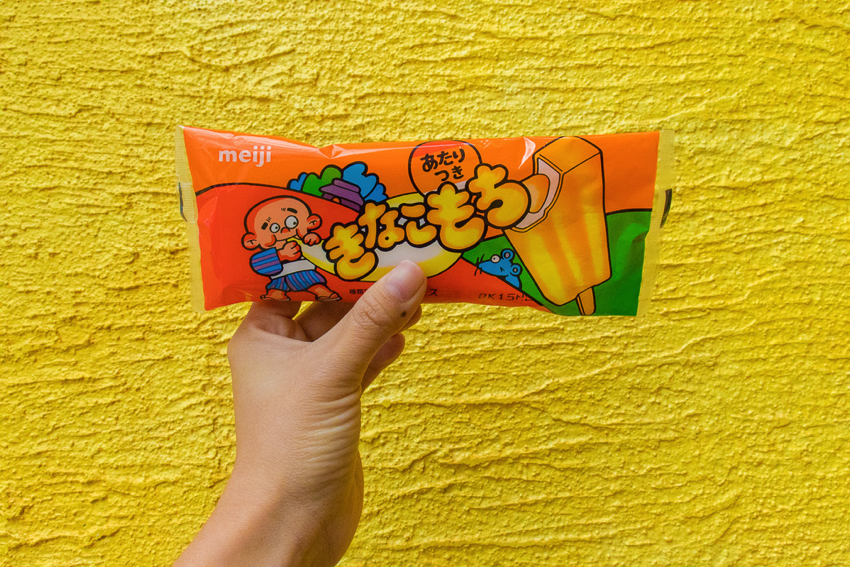 Photo Provider: OkinawaLikes
This ice is named "Kinako Mochi" (means rice cake with powdered soybeans). It's an ice inspired by Kinako Mochi. The surface of this ice is made from chocolate with Kinako flavor. The inside of the ice is made from sauce of Mochi which tastes chewy and it's surprisingly delicious. It sales JPY80. If you like Kinako, you won't wanna miss the taste. It is with raffle as well ♪
Okinawa Flavor・Meiji Hirami lemon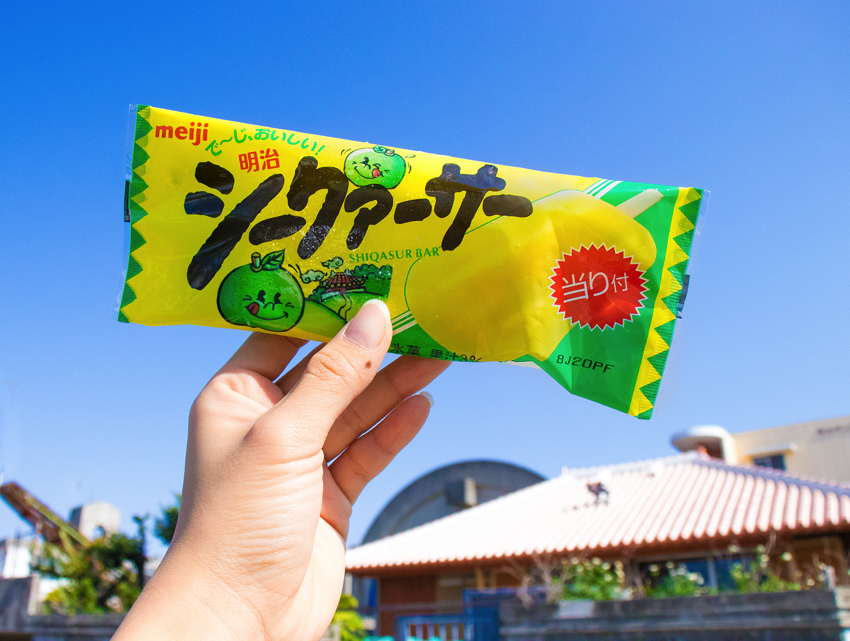 Photo Provider: OkinawaLikes
You can 120% enjoy the taste of Hirami lemon which is both sweet and sour. It's the taste of Okinawa. It's also possible to enjoy the crispy texture with the shaky ice of Hirami lemon flavor which is inside the ice! It sales JPY70 each. This ice is with raffle as well. It's recommended for those who love light taste♪
The Nostalgic Package Features Soda 7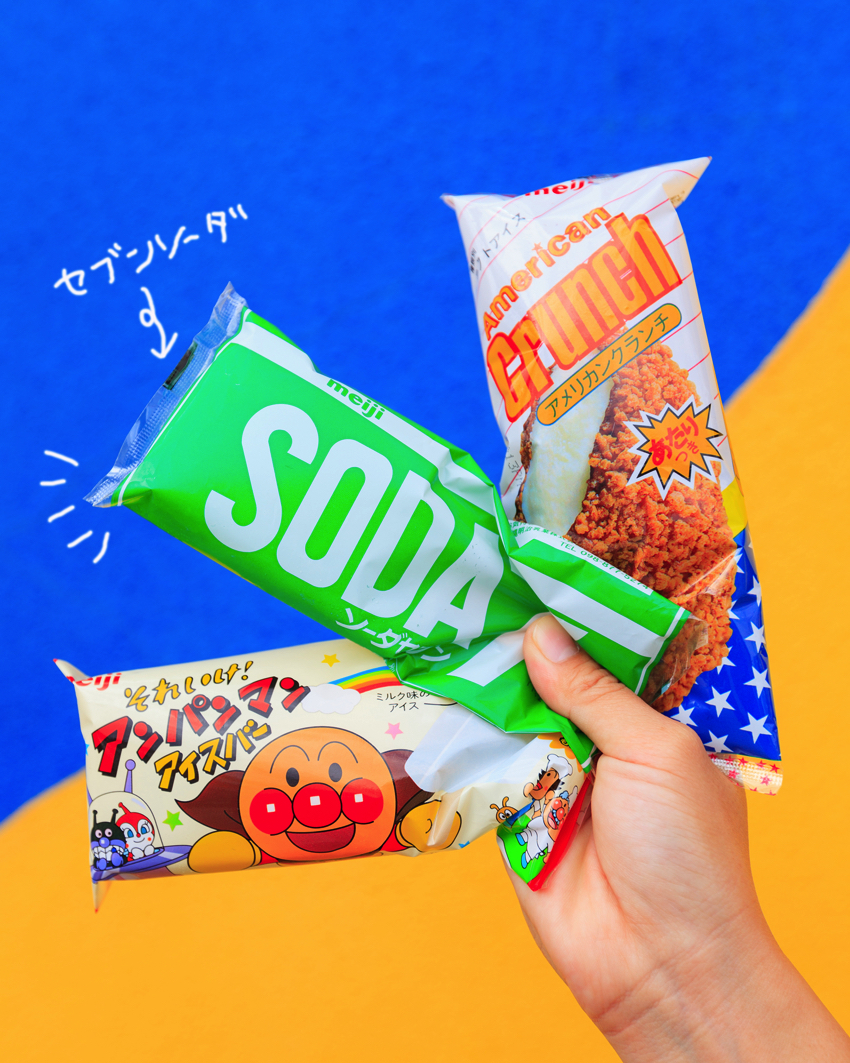 Photo Provider: OkinawaLikes
The ice with the packing of SODA 7 as you can see on the picture it's really hard to find at supermarket or convenient store nowadays, but you can still find one in some stores. It's the cheapest one which only costs 40JPY. This simple soda ice is full of a lot of memories. Surprisingly there's no raffel for this ice. It's getting harder and harder to find one. You must try it if you see it.
How do you feel? The popular Okinawa local ice that can have one by coins. You must try one if you come to Okinawa!