Hello to all our Okinawa Holiday Hackers readers♪
Its July and summer is finally here in Okinawa!!!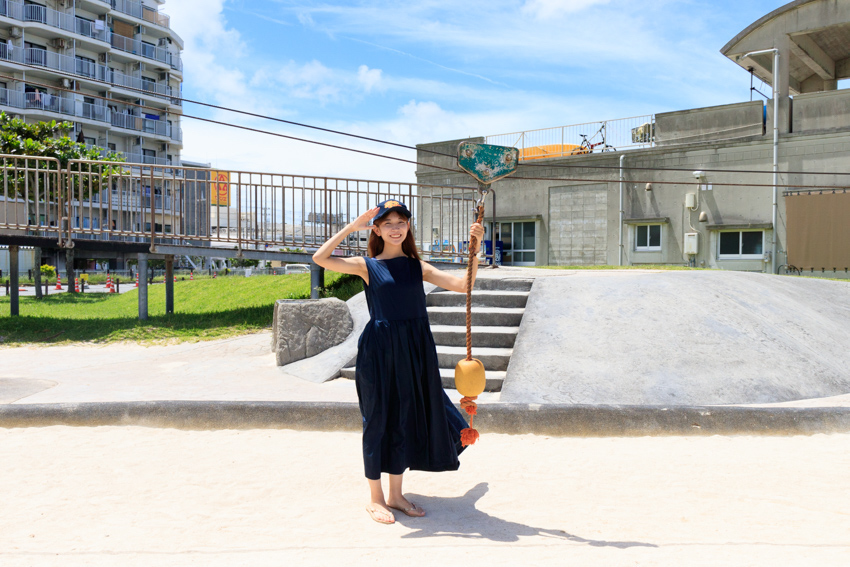 The ocean is even more blue and beautiful than in spring and our editorial department can't help but get pumped for summer!
Okinawa is again one of the most popular places for Japanese to visit this summer!
Lots of families come to visit Okinawa with their children so…
we put together a collection of beachside parks that children are guaranteed to love!
Let's take a look at our top 3 picks for beachside parks in the Chatan-cho and Yomitan-son Areas, centrally located on the main island of Okinawa♪
Chatan-town
①Araha Beach
Be a Pirate of the Caribbean at this park's awesome playground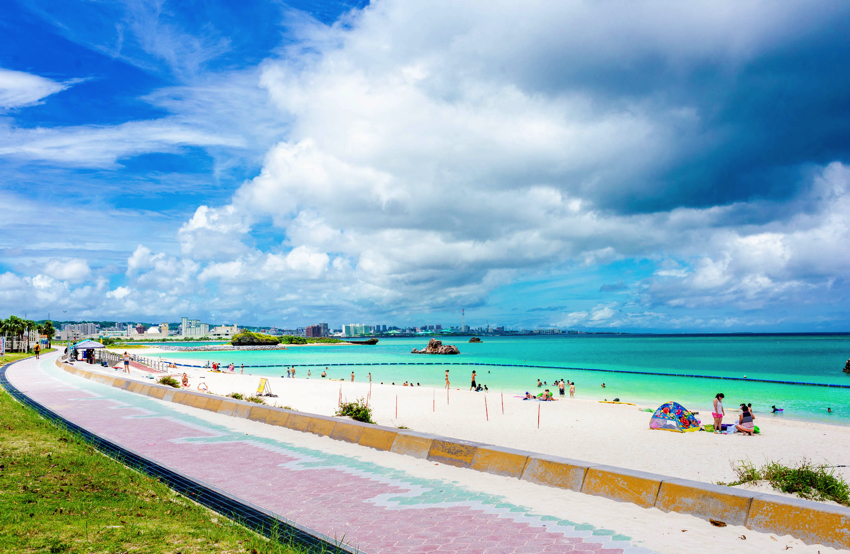 If you are going to visit a beachside park in Chatan, it has to be at the beautiful Araha Beach!
The popular Mihama American Village shopping and entertainment complex is only a 6 minute drive from Araha Beach.
Directly in front of Araha Park is Araha Beach. On weekdays and weekends, this beach is a popular spot for tourists and local families alike to enjoy with their kids.
(Even on the day before and morning of a typhoon, people flocked to Araha Beach!)
And now, for the centerpiece of the famous playground at Araha Park…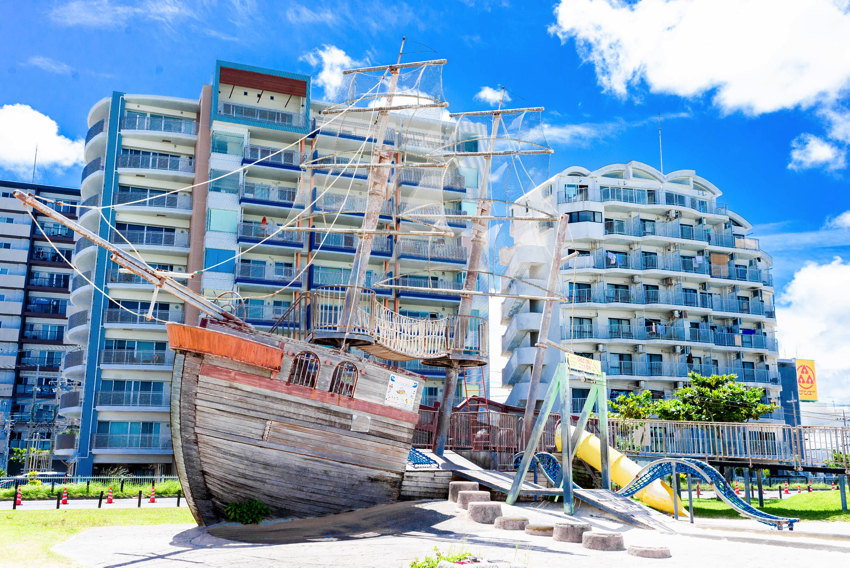 a giant pirate ship playground!
Looks like Fiona is enjoying the pirate ship.
We are sure your children will love this playground just as much as Fiona!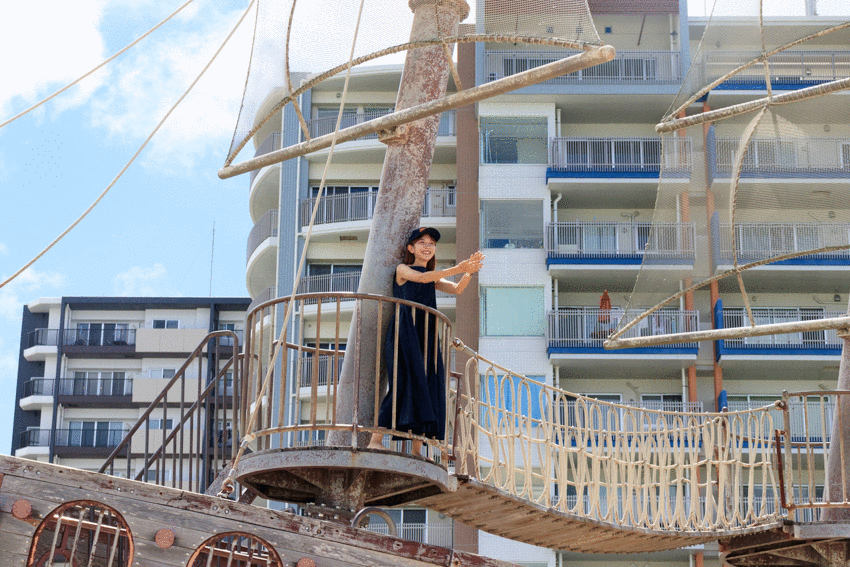 →Feeling like the star of 'Pirates of the Caribbean'♪
You can even pretend to be Tarzan on the rope zipline!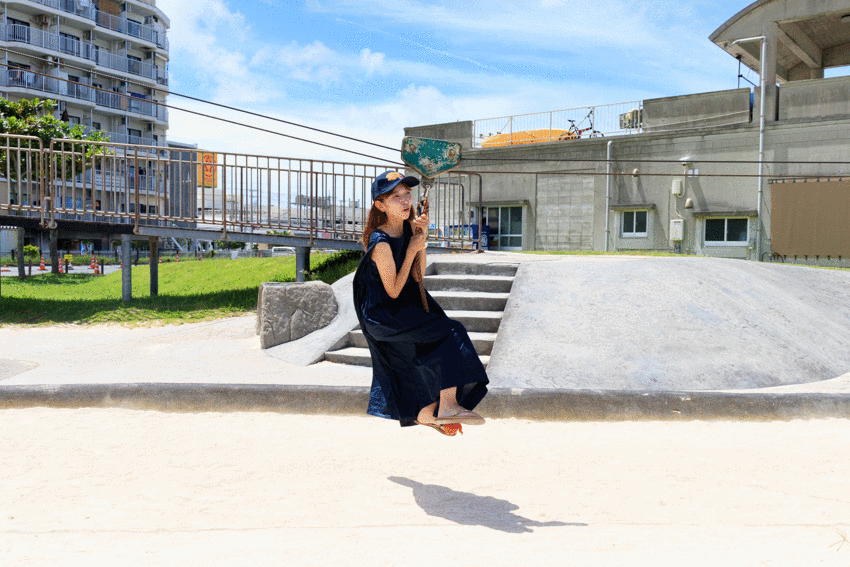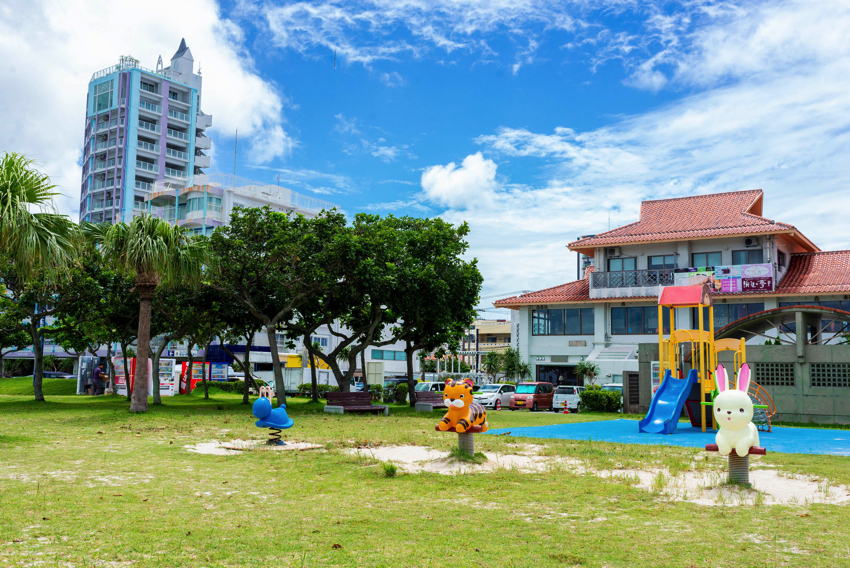 → There is also playground equipment for younger children.
The park has a covered rest area with a picnic bench and plenty of shade thanks to the trees.
On a hot summer's day, we recommend that you take time to rest in the shade while enjoying your time at the beach and park.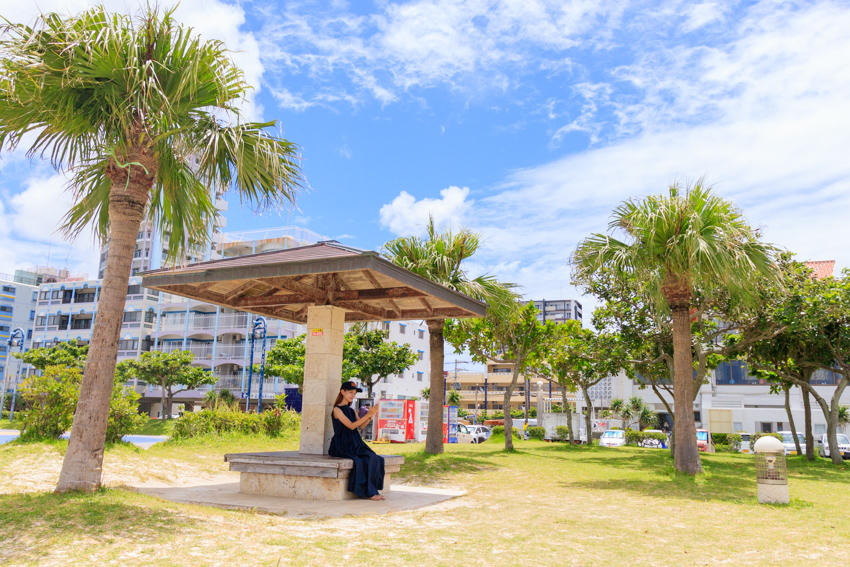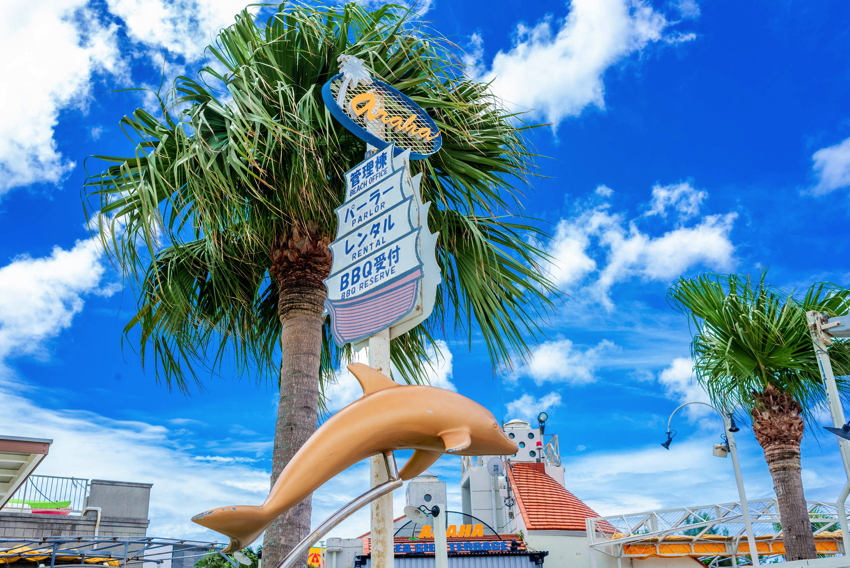 → You can rent BBQ equipment (reservation required), inner tubes, and beach umbrellas at Araha Beach and Beachside Park, so be sure to check out the links below for details! 
<Araha Beach Information>
Open Hours
Middle of April to October 31st
Open Hours
9:00am – 6:00pm(Open until 6:30pm during the summer holidays)
Parking
Available・Free(140 spaces)

Open 7:00am / Close 10:00pm

BBQ Rental
Home page (Japanese Language Only)
Map Code
334 961 57*73
Address
〒904-0116

Chatan, Nakagamigun Chatancho 2-21
② Sunabe Beach
A Park with the Taste of the California Coast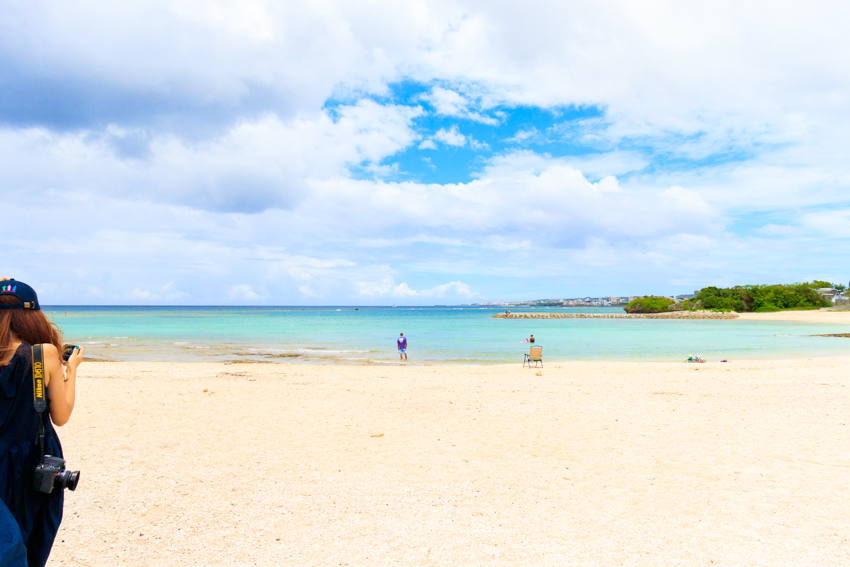 Sunabe Beach is only a 10 minute drive from the previously mentioned Araha Beach.
Sunabe Beach is adjacent to Sunabebaba Park.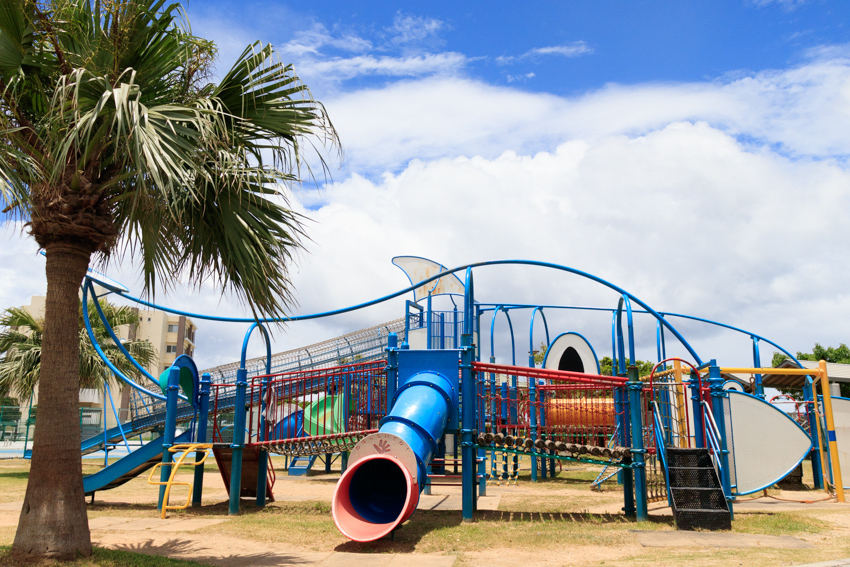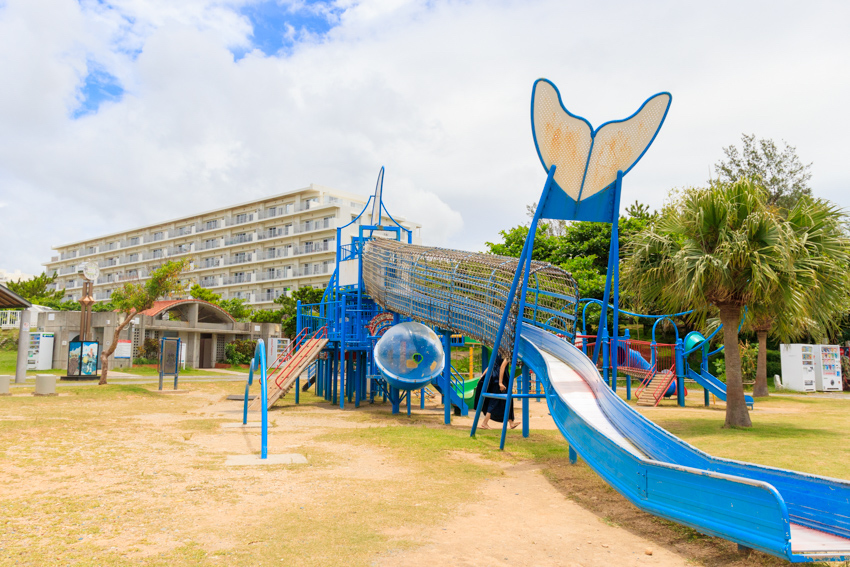 With basketball courts and a skate park that adults can enjoy, Sunabebaba Park provides a greater variety of activities than Araha park so everyone in the family can have a great time.
On the weekends, Americans from the military base often visit the park, making it feel like you are on the beaches of California♪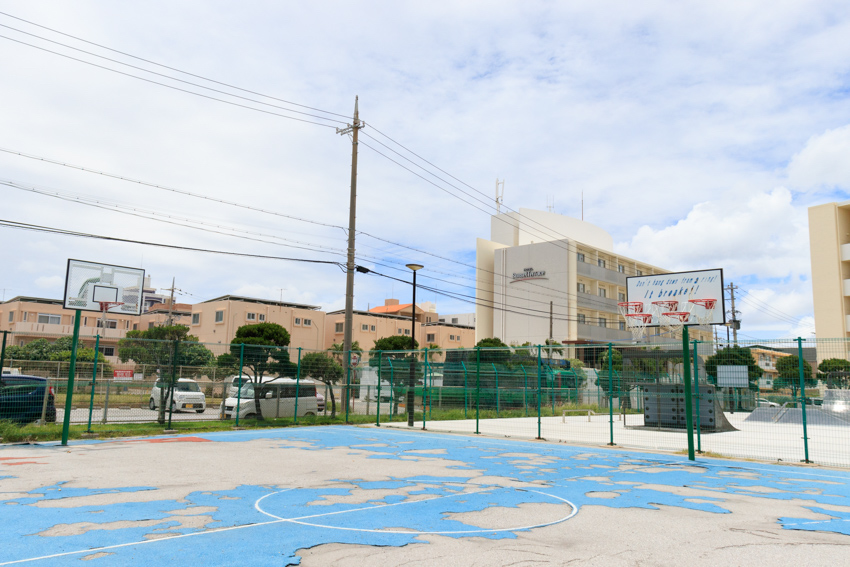 →Basketball Court(No basketball rental available)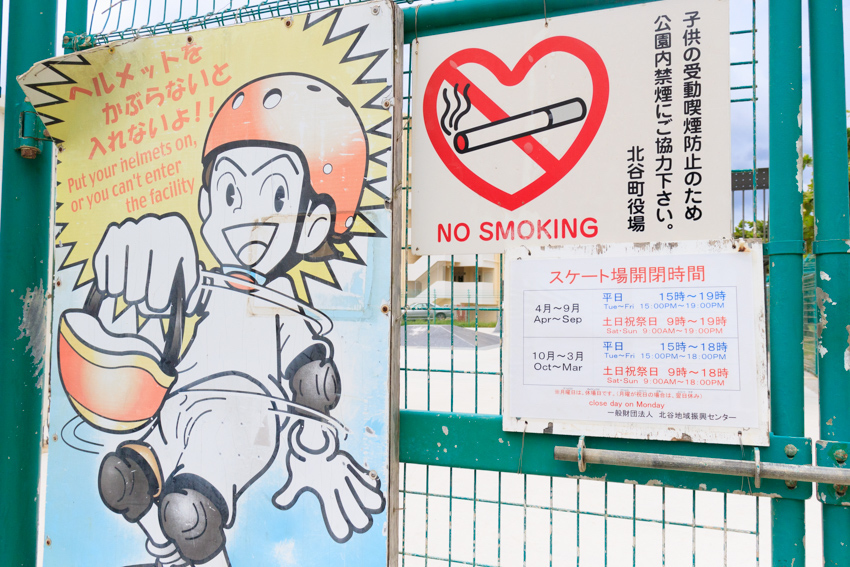 →Skate Park (No skateboard rental available)
If you continue past the playground…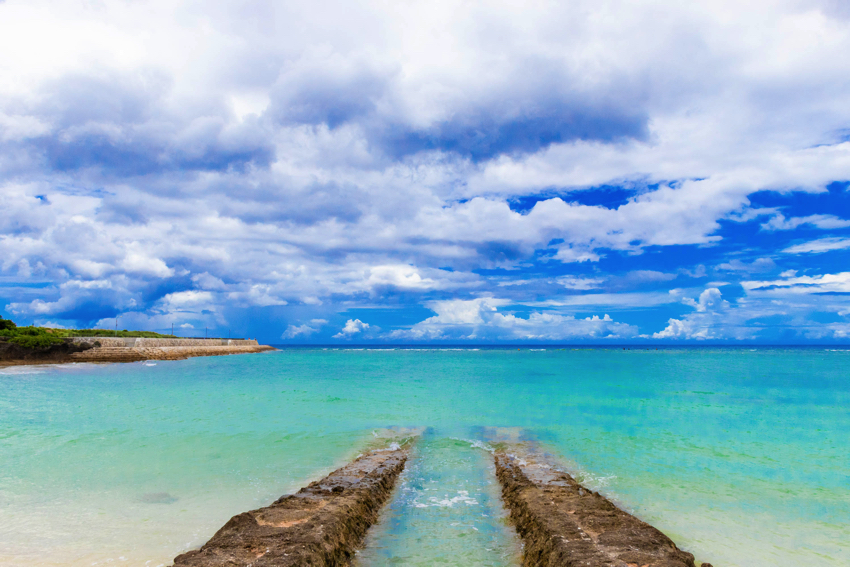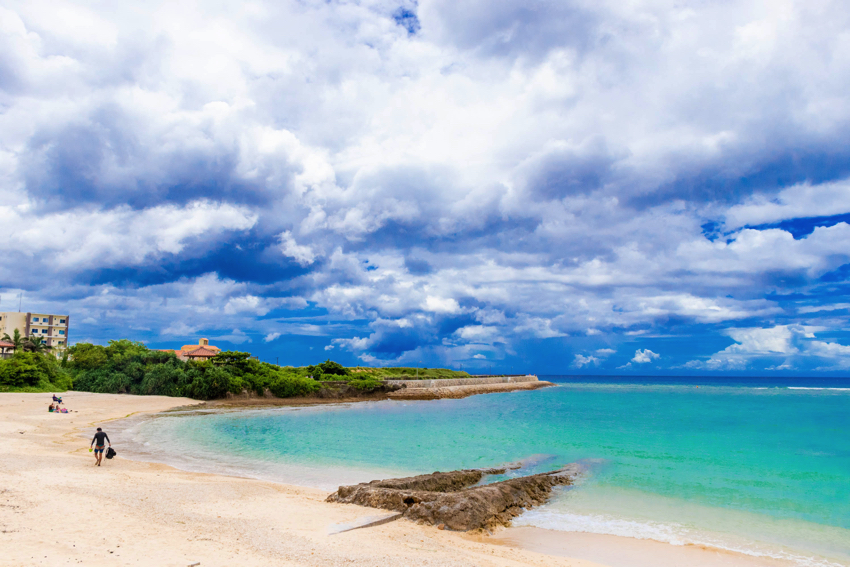 you will arrive at the lovely Sunabe Beach! The beach is even more breathtaking at low tide.
Even though a typhoon was approaching, some people were enjoying the ocean.
There are also vending machines and covered picnic tables available.
In the hot Okinawa summer, be sure to take plenty of breaks in the shade while you enjoy the park and the beach.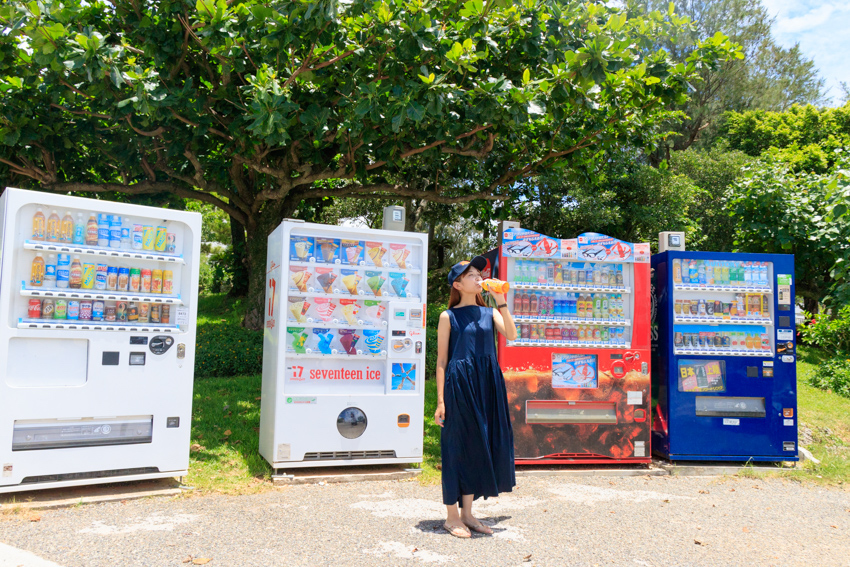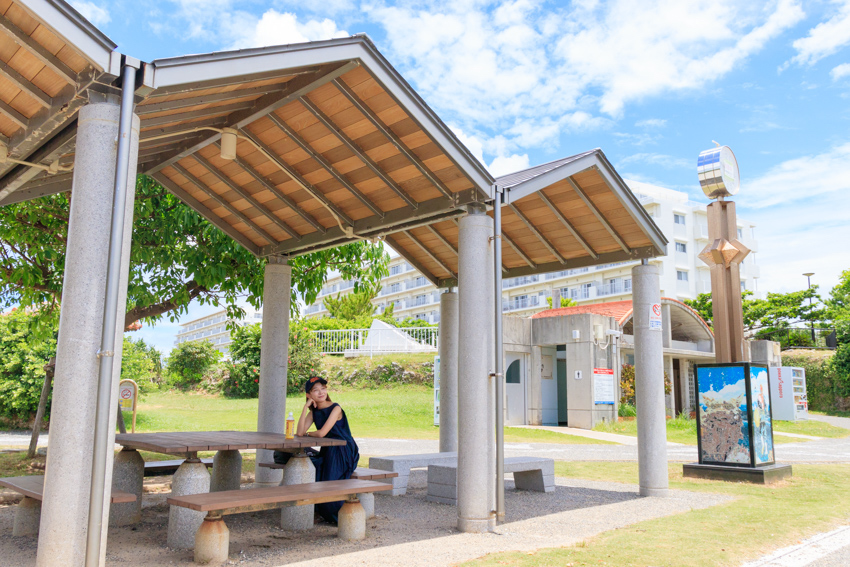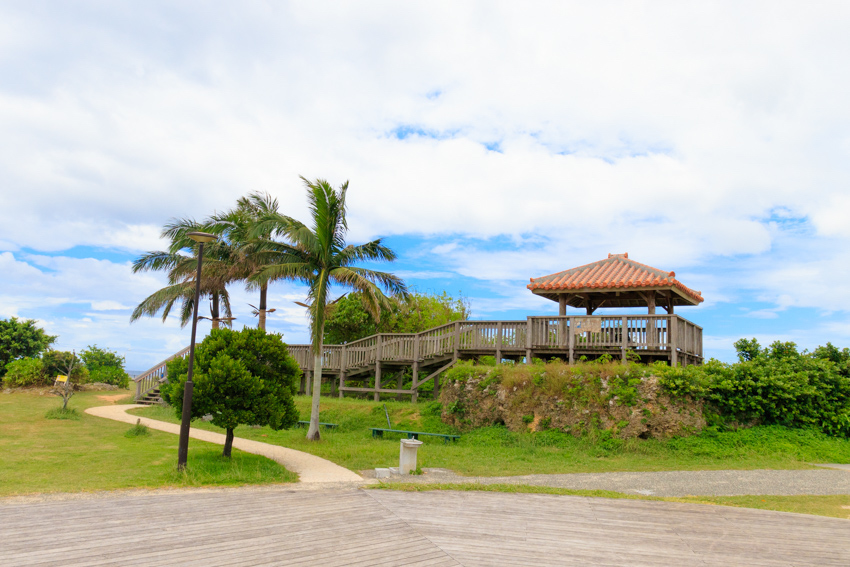 There are several cafes around the park. We recommend visiting one of them to relax after your children are done playing♪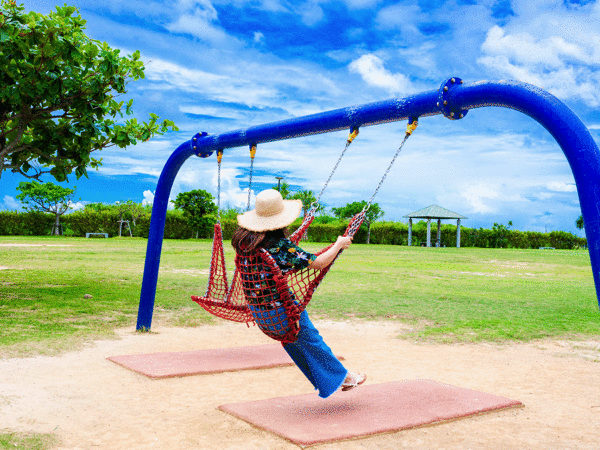 <Sunabe Beach Information>
Parking
Available・Free(20 spaces)
Map Code
335 845 28*37
Address
〒904-0111

Sunabe, Nakagamigun Chatancho1-4
Yomitan-village
③ Toguchi Beach
Don't want to swim? Then hold a BBQ and take a stroll at Toguchi Beach!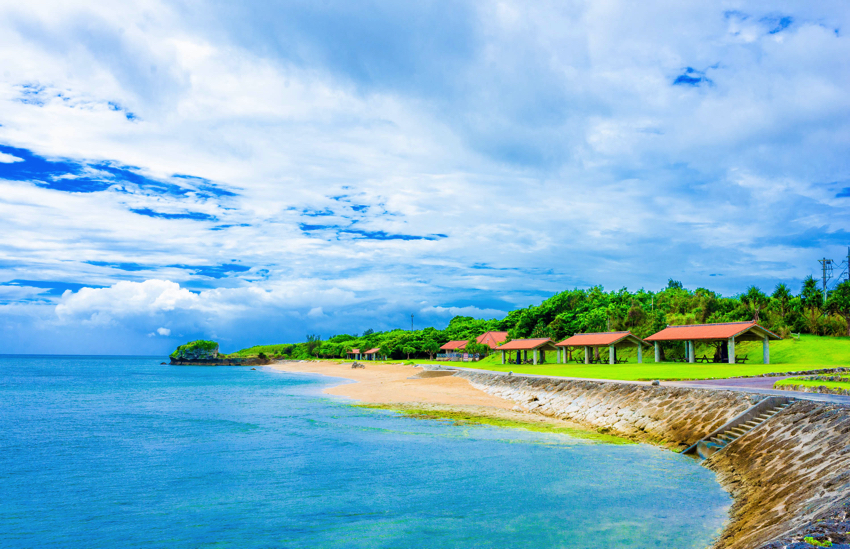 For our last beach recommendation,
we recommend Toguchi Beach which has many tourist facilities for you to enjoy!
Tomarigusuku Park is located near this beach.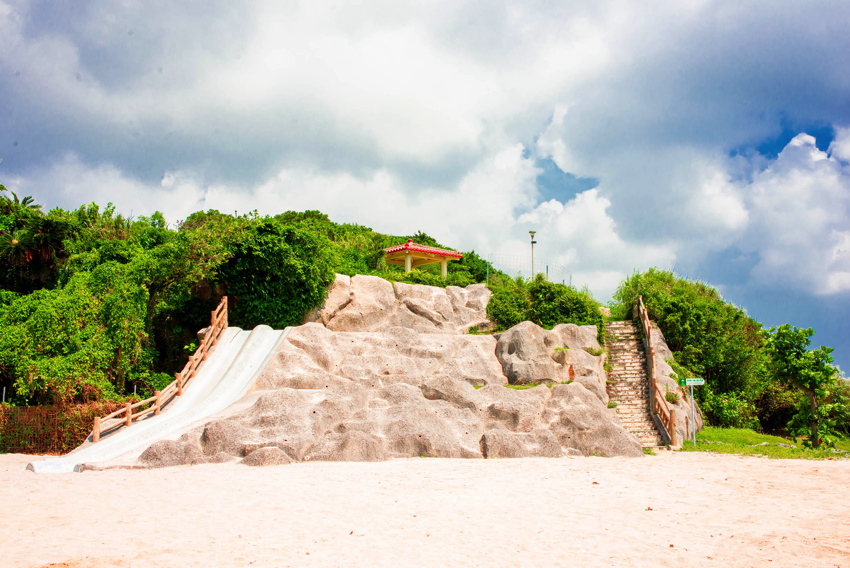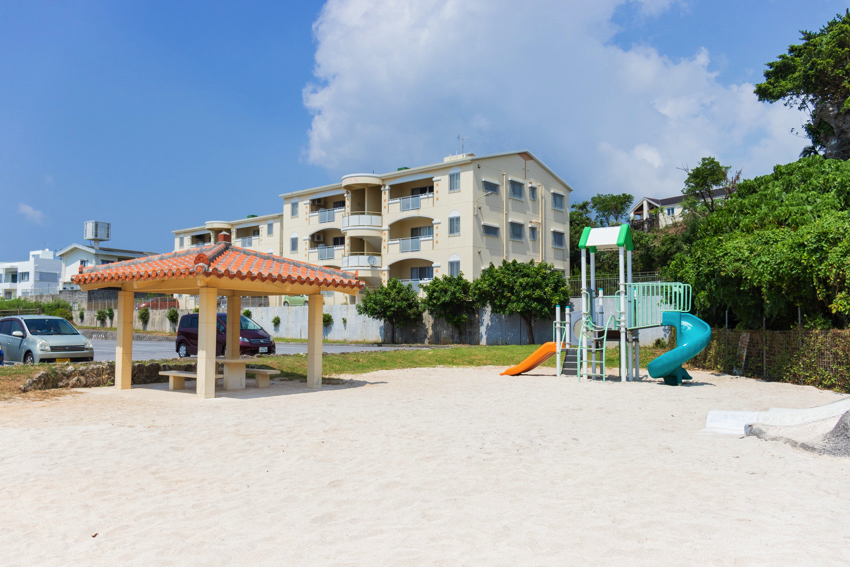 Some areas of the park are covered in soft sand.
Note: The roller slide that is pictured below has been removed. According to the park caretaker, it was in use for many years and has finally been retired.
(updated:July 26th, 2018)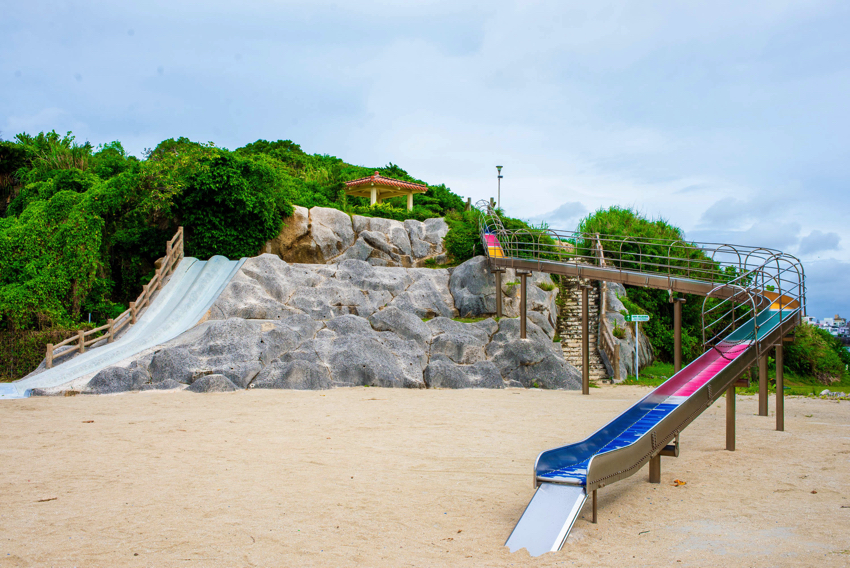 → Tomarigusuku Park on July 20th, 2018
Even without the roller slide, you can whiz down this slide for plenty of fun♪
The area is full of covered picnic tables, an essential for a hot summer day♪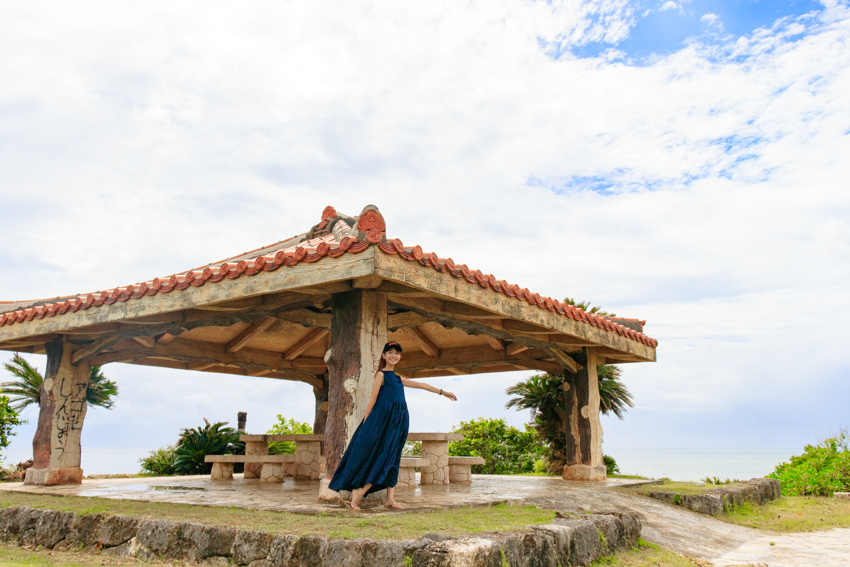 If you are interested in holding a BBQ, rental equipment is available. Be sure to check out the information below!
<Toguchi Beach Information>
Did you find any beachside parks that you would like to visit in our article?
Okinawa Holiday Hackers will continue to bring you information about the best beachside parks so be sure to check our website!