Hey! Are you still fighting in this stressful society~?
This is Ishii, from Okinawa Holiday Hackers, always not in the mood to work(╹◡╹)♡
Being fed up with the SNS fatigue like FACEBOOK DEPRESSION, worrying about the POWER HARASSMENT/SEXUAL HARASSMENT, I have to say we are officially in the easily being pissed-off age. 
Please give me some advice of pressure relief~!!
According to the website Ranking of Ways to Reduce Stress, the second best way to relieve stress is "Travel"♪
(BTW the best way is going to Karaoke and the third one is having a half-body bathing.)
It is said that…
During traveling, our body will secrete more α wave which is able to enhence the relaxation effect or serotonin with healing effect. As a result, daily worries are reduced and the effect is considered to last for several days even after the trip.
Resource:Ranking of Ways to Reduce Stress
Sounds interesting(╹◡╹)♡
You'll find more knacks of how to reduce stress by traveling when reading the article thoroughly.
【No Crowded Schedule】If you travel for relaxation, it's better to reduce or divide your schedule. You can have different feelings from your daily life when spending your time in hotel leisurely.
【Staying at A Luxurious Hotel Than Usual】To have a change of mood, you can choose a higher-class hotel. Although it costs more, you'll find it different from both service and meals.
Resource:Ranking of Ways to Reduce Stress
Relaxing at the luxury hotel with the breeze gently blowing …..
This time, I visit The Naha Terrace for Nunkatsu(which means "afternoon tea event"), a place that I imaged above☆彡
About The Naha Terrace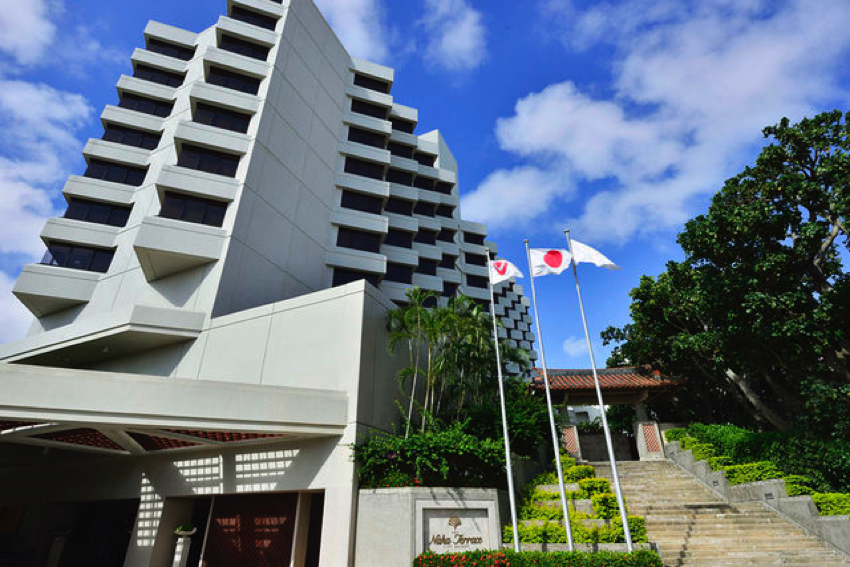 Although this hotel is located in the new city center of Naha City・Okinawa main island, as a tropical luxury resort, it's a hideout city resort hotel with a simplicity style and comfortable space. 
It's approximately 20 minutes from Naha airport. What's more, 24 hours elegant butler service and high rank guest support service are to answer all your needs and questions (╹◡╹)♡<Honestly, I feel like I was the princess~♡)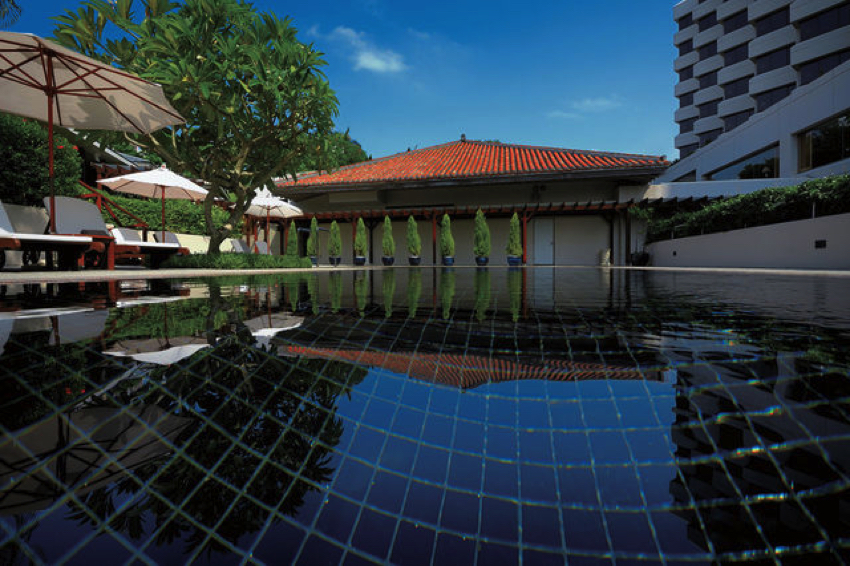 →It is also a hotel with outdoor pool which is rare in Naha city ☆彡
→Photos/rates/availability for each room type can be viewed here. Please check before reserve!
Afternoon tea at Living Room "Maroad"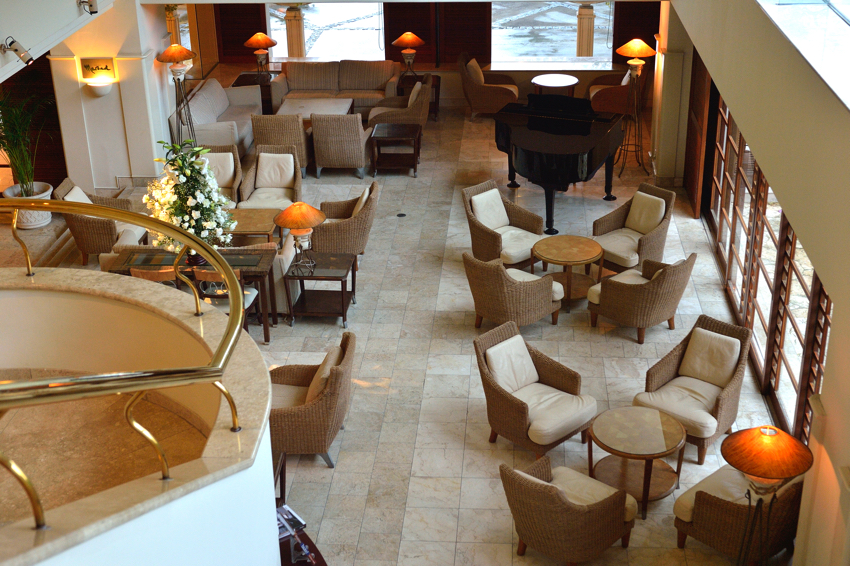 →Here is the Living Room "Maroad"。
The living room "Maroad" is on the 1st floor of The Naha Terrace with a total of 53 seats included 12 terrace seats and 6 counter seats. 
Afternoon tea set is provide 13:00〜17:00 everyday, and local customers are as much as lodging customers.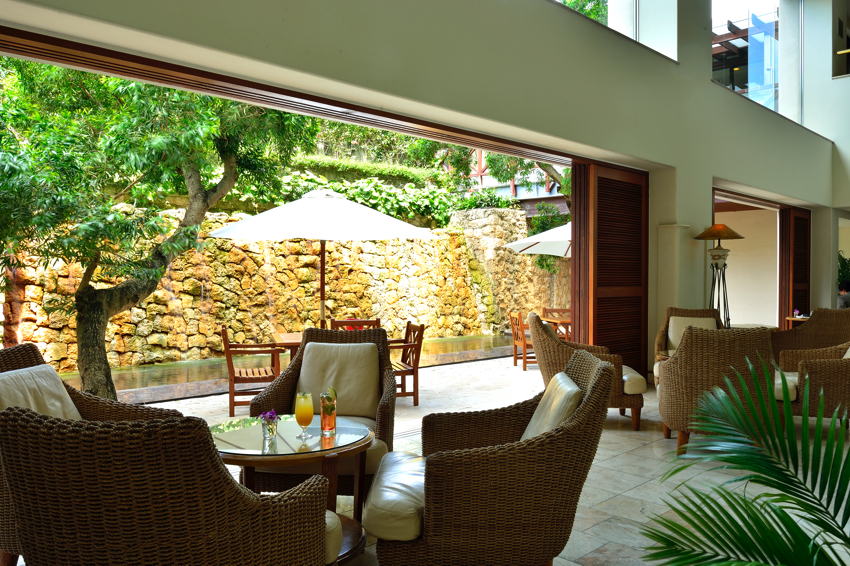 Let's Eat!
This is the afternoon set (1 set)(╹◡╹)♡
※ The content may vary in season and the event.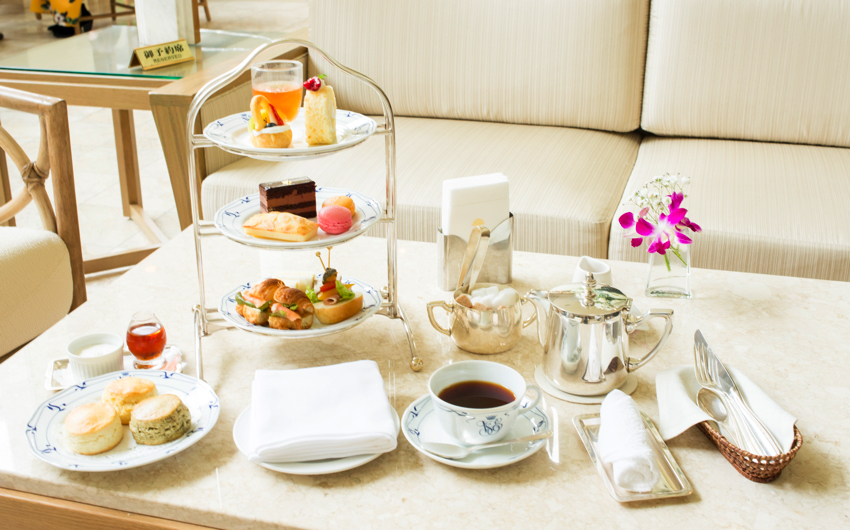 You can choose drinks from the menu.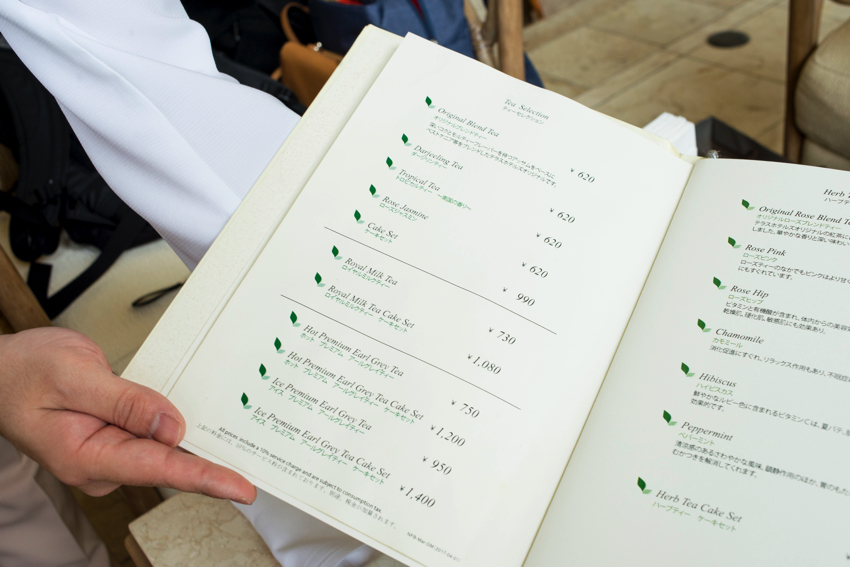 I ordered a Darjeeling Tea(╹◡╹)♡
The staff will serve the drink for you. What a thoughtful service…!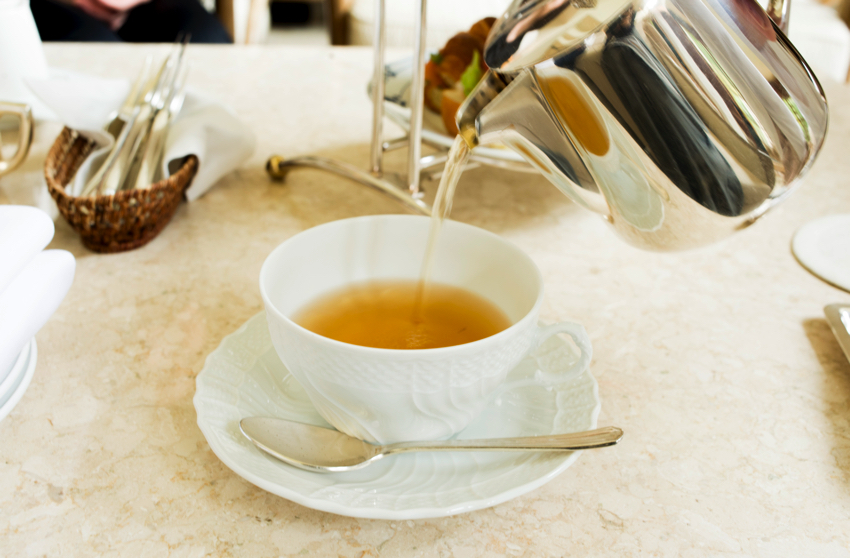 →WOW~~so elegant….The handle of the teacup is cute!!
---
Let me try scone first.
There are three flavors which are plain,orange, and sanpin tea today.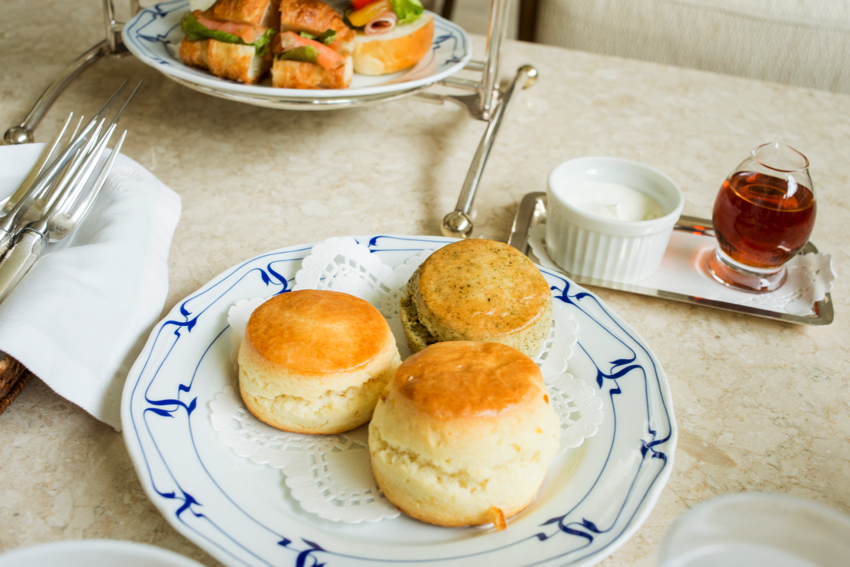 →Orange in front, plain on the left, sanpin tea on the right.
How amazing that the sanpin tea flavor can only be eaten in Okinawa~!
After trying one, I found out that the scone with sanpin tea flavor is just as freshing as sanpin tea in drink which is easy to eat. ☆彡
Next, I'm going to move on to the next dessert from the top of the dessert tower~!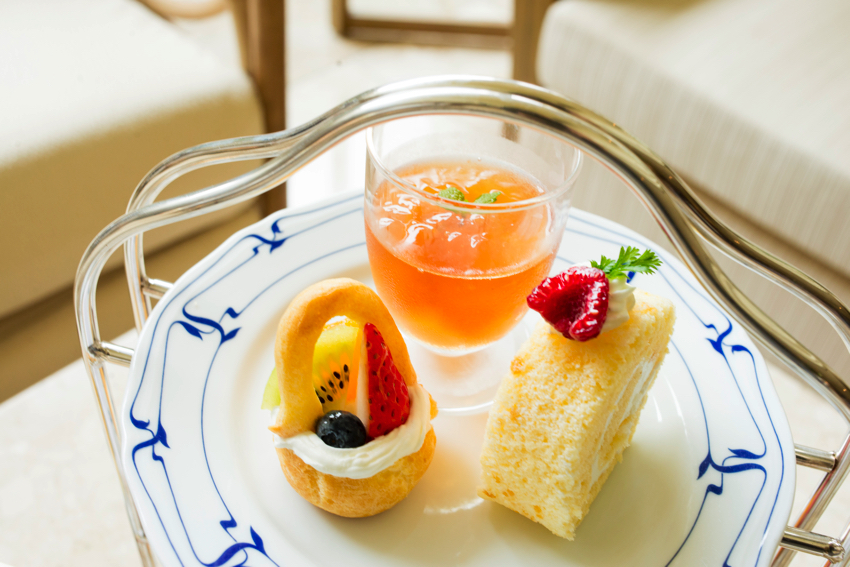 →Swiss roll (Photo・Right)I was surprised at how fluffy the dough is…!
---
Finally it is here!The most popular handmade macaron from The Naha Terrace~!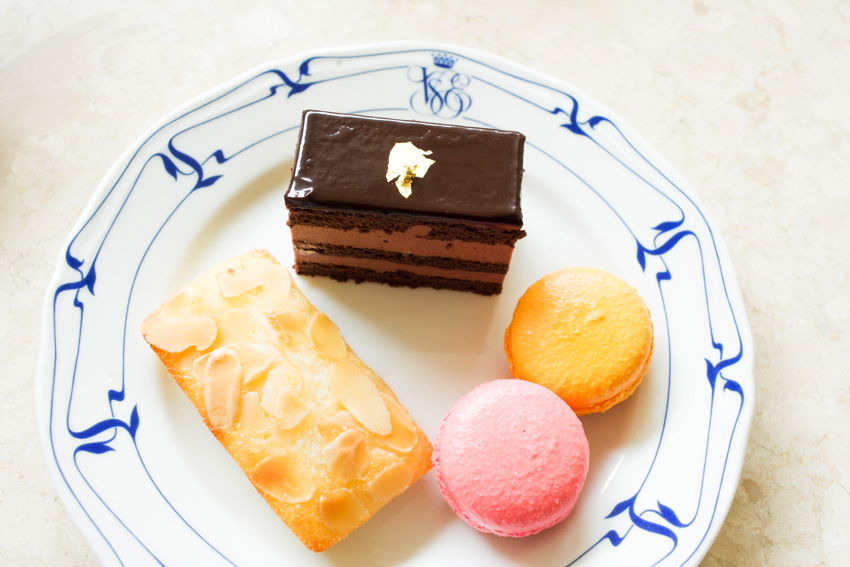 →The second plate from the top of the tower. Homemade macaroon (Photo · Right) It becomes a hot issue due to its deliciousness.
Although I am not a big fan of such sweeeeet macaron with 500℅ sweetness, the handmade macaron is special…
It's not too sweet but also not too mild, and it's just like the sweetness has been absorbed into the mouth. What a amazing taste! 
I would like to come here to eat again just for macaron ~! It's too delicious to get this idea out of my mind(╹◡╹)♡
---
The third plate which is also the last plate is handmade bread from The Naha Terrace. This is one of the most delicious desserts that The Naha Terrace is really proud of.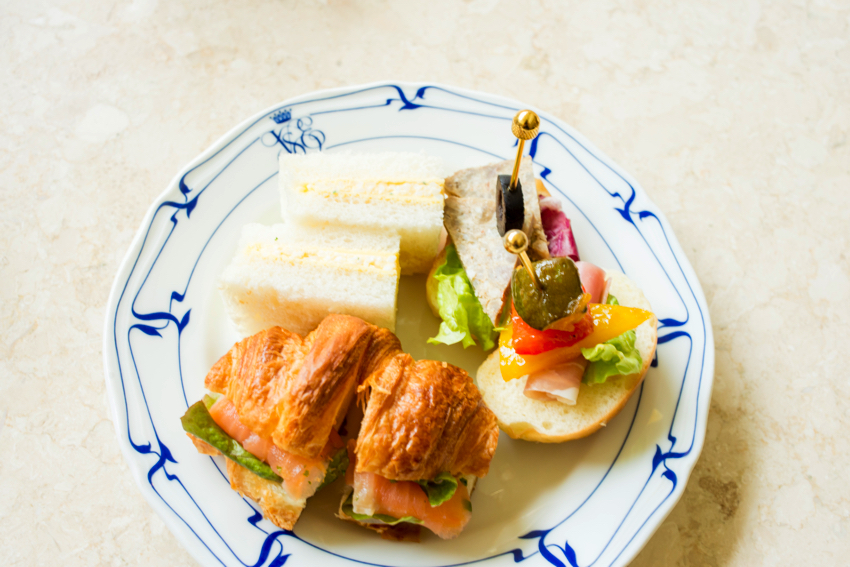 If you think you have a separate stomach for dessert(╹◡╹)♡You can eat these delicious desserts all by yourself, then you'll become really full.
It seems that there are many girls share one set in a group of 2~3 people. (╹◡╹)♡
Of course, if you are a sweetholic, it's also welcome to have one set each!
On sunny days you can have your afternoon tea at the terrace seat which is perfect for the coming season♪
In The Naha Terrace, there are special menus provides for each event such as Valentine's Day and Children's Day. 
It's strongly recommended to visit this tropical luxury resort, The Naha Terrace, to enjoy their special afternoon tea when you travel to Okinawa.(╹◡╹)♡
<The Naha Terrace Living Room "Maroad">
| | |
| --- | --- |
| Office Hour | 8:00~23:00 |
| Afternoon tea offer time | 13:00~17:00 |
| Regular holiday | No |
| TEL | 098-864-1111 |
| Book a room | Make a reservation HERE! |
| Parking area | Yes・FREE |
| MapCode | 331 883 37*51 |
| Address | 沖縄県那覇市おもろまち2-14-1 |
\ Okinawa Holiday Hackers Editorial Department,SNS ARE UPDATING /
COME&CHECK our SNS for more new articles♪If you like us, please click LIKE♡