Hello,everyone! I'm Yuri from the Editorial department of Okinawa Holiday Hackers♪
I guess most of you may get lost when you are in the souvenir shop. Calm down! I am going to introduce you a Okinawa local bread which has been broadcasted nationwide and was being a hot topic!
A bread as a souvenir?! I know you maybe confused. However, once you try it, you will never forget its taste. Not to mention Okinawa residents, there are many tourists love this Okinawa local bread♪
This time, I would like to introduce the charm of this "Nakayoshi Bread" and the new Nakayoshi Bread.
Charm1. The unforgetable appearance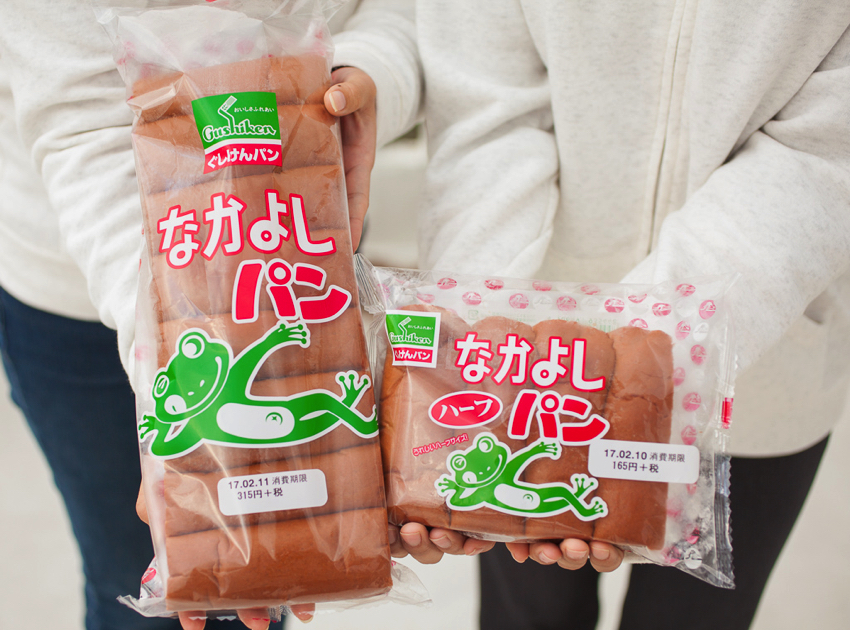 Photo Provider: OkinawaLikes
The left handside is standard size, and the right handside is half size.
One of the charming parts of Nakayoshi Bread is its big size and the "mysterious frog" pattern on the packing. On the left handside of the picture is standard size! How unbelieveable! Actually I haven't seen the half size when I was a child, but it's on sale recently♪ The half size is easy to eat.
And then I really can't help focusing on the "mysterious frog" on the package. It lies down with a relaxing posture and keeps winking at me which make me feel incredible.
Charm 2. Separate and enjoy with everyone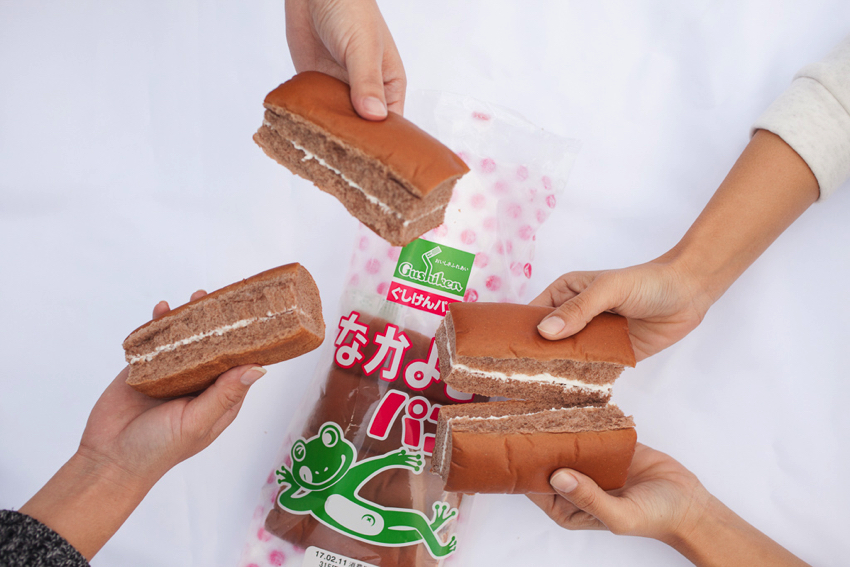 Photo Provider: OkinawaLikes
Another attractive parts of Nakayoshi Bread is that it's easy to share with everyone.It's easy to tear it into pieces with the lines on the bread.It must be great fun that talking about Okinawa sourvenir while having Nakayoshi Bread?
Speaking of my favorite flavor…
it must be the cocoa bread which is sandwiched in sweet cream. This is a bread that is really match to milk or coffee. Personally I recommend you to have this bread with coffee in the afternoon time!
Actually the flavor of Nakayoshi Bread was only chocolate before, but….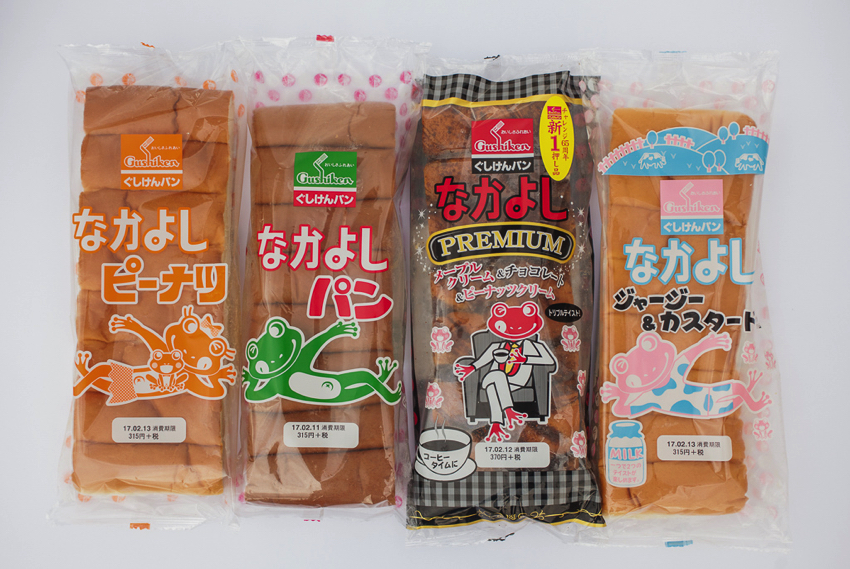 Photo Provider: OkinawaLikes
The different flavors have increased since two years ago. There are 5 flavors on sale right now! (※From Feb, 2018)
OK! Let's see the new friends of "Nakayoshi Bread"
Nakayoshi peanuts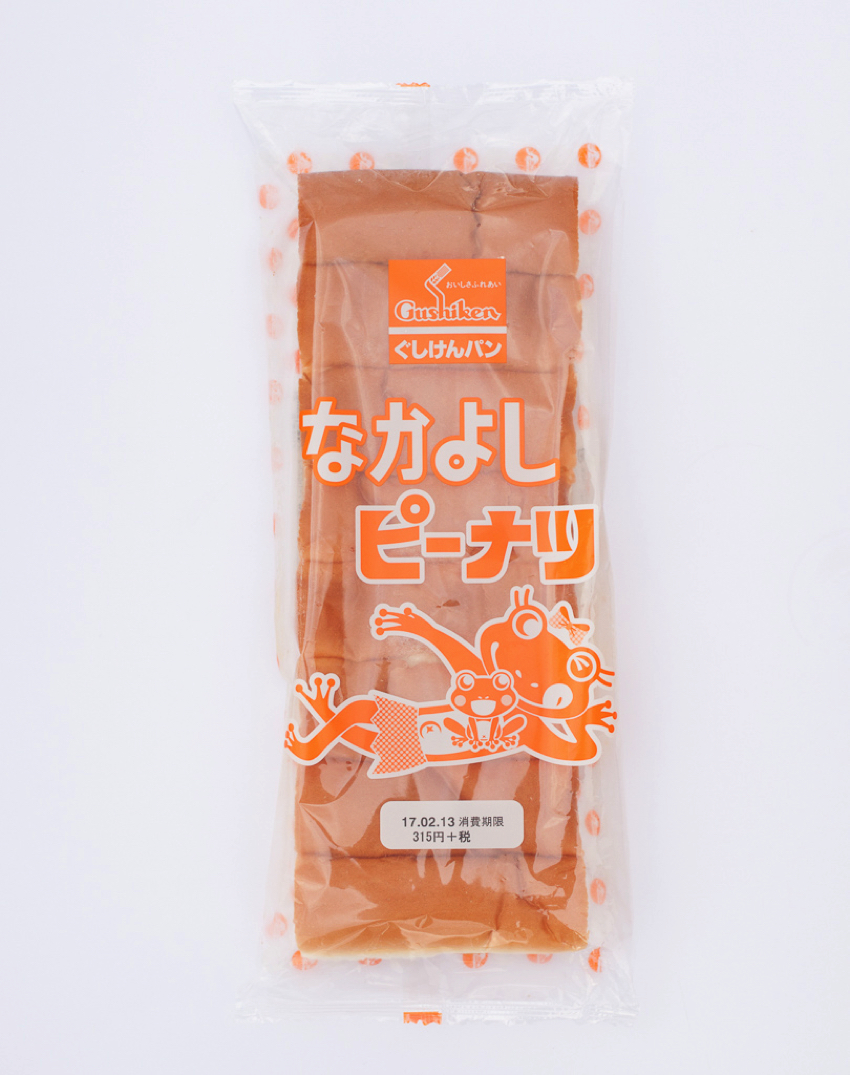 Photo Provider: OkinawaLikes
Simple taste of the moist and plain bread with peanut cream inside. By the way, only peanut flavor has mother frog and child frog together on the package♪
Nakayoshi Premium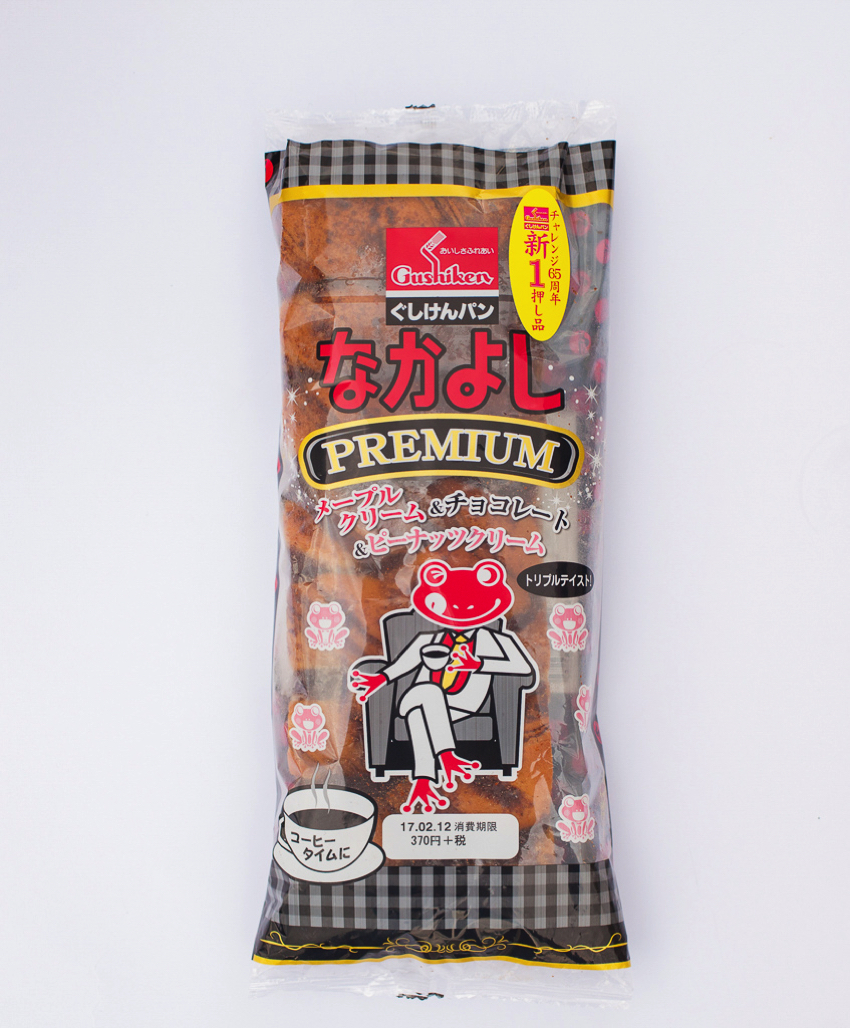 Photo Provider: OkinawaLikes
Peanut cream and maple cream are sandwiched inside the chocolate bread which bring you a premium feeling. Mr. frog looks more dandy as well.
Nakayoshi Jersey Cream&Custard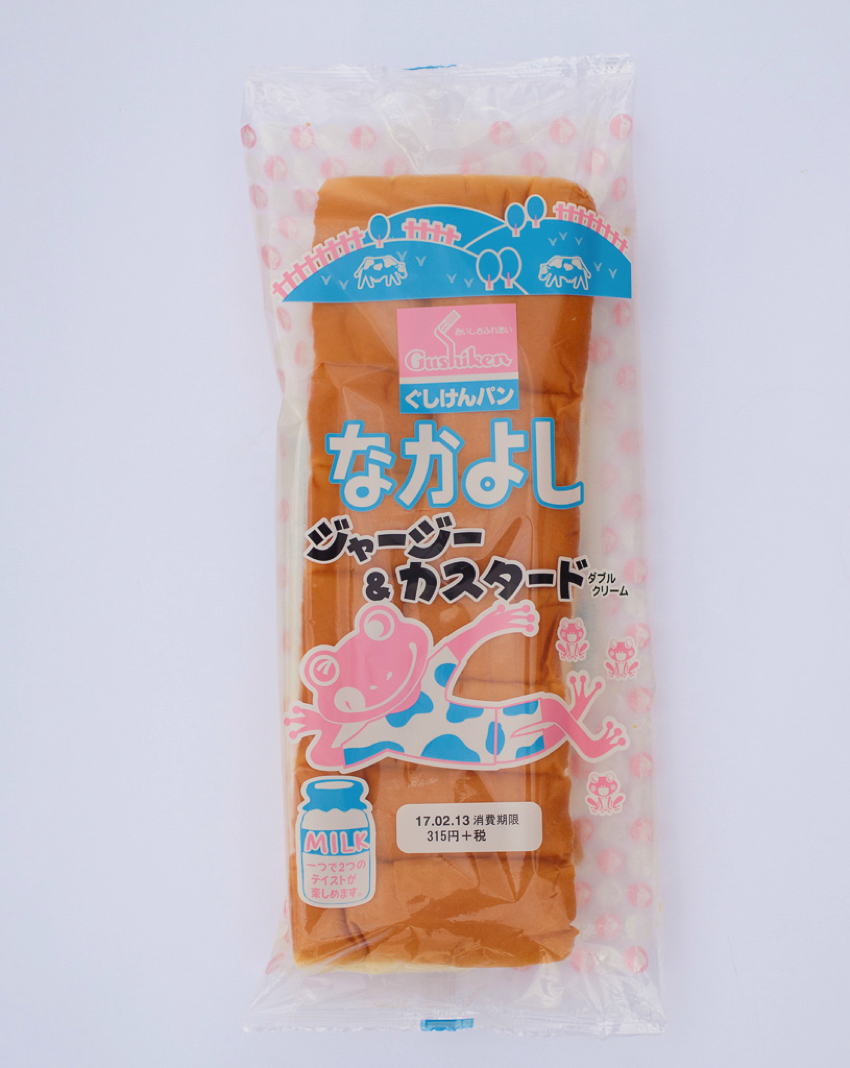 Photo Provider: OkinawaLikes
Plain bread with Jersey cream and custard cream sandwiched in. The frog with a cow pattern dress is so cute♪
Next, let's move on to the latest released"Nakayoshi Naughty Kid"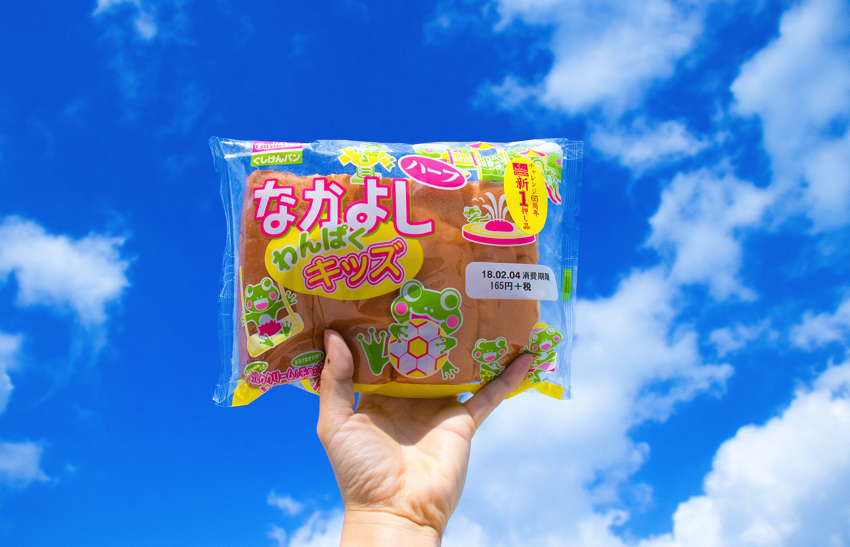 This bread is with milk cream and chocolate cream sandwiched in. Although this is a bread for children, adult can also enjoy it~!
Fans of Nakayoshi Bread, have you already conquered all flavors ? The series may increase before you are aware of it♪
If you haven't tried it before, you'd better taste it when you travel to Okinawa. You can buy the Nakayoshi Bread at the supermarkets or some convenient stores.
"Nakayoshi bread" which has been loved for a long time is beginning to evolve recently. How about bringing this popular but irregular souvenir home ?