Hello everyone~!
This is Goma from Okinawa Holiday Hackers who attended elementary school where in the early childhood I used to make pottery once a year.
This time being interested in recycling production of bottles from remaining glass materials from the Pacific War we went there together with Maria to try making a cup from Ryukyu glass that became traditional craft together♪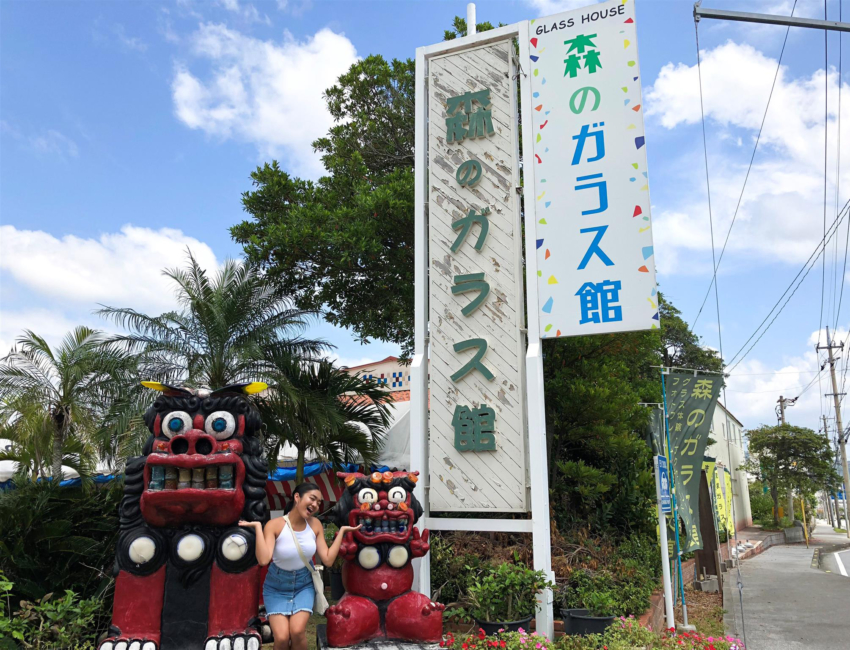 And at first this time we introduce famous "Mori No Garasukan" ~(゚∀゚)ノ
Shopping corner is also available in the building adjacent to the facility where you can experience making Ryukyu glass!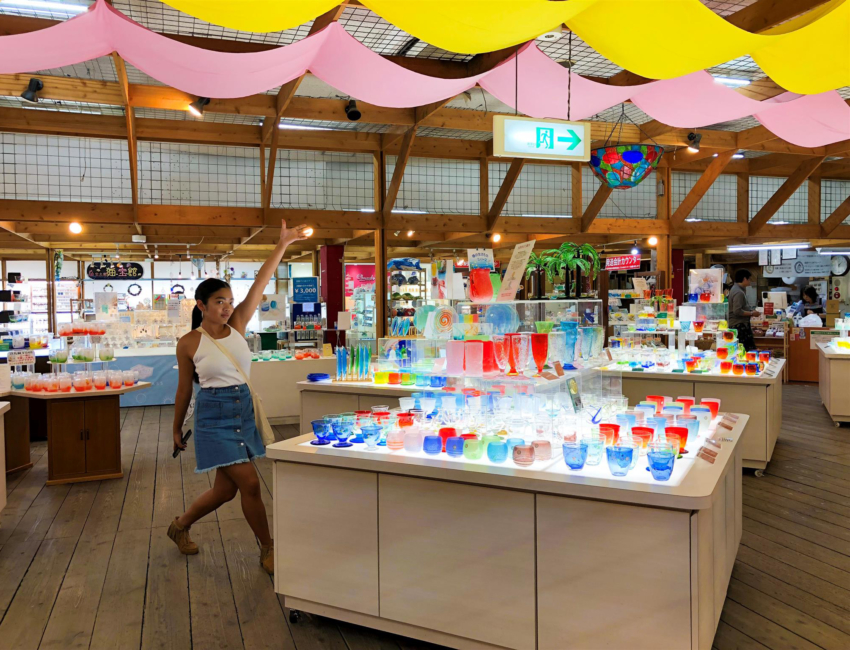 With variety of items you can be satisfied only by this space ☆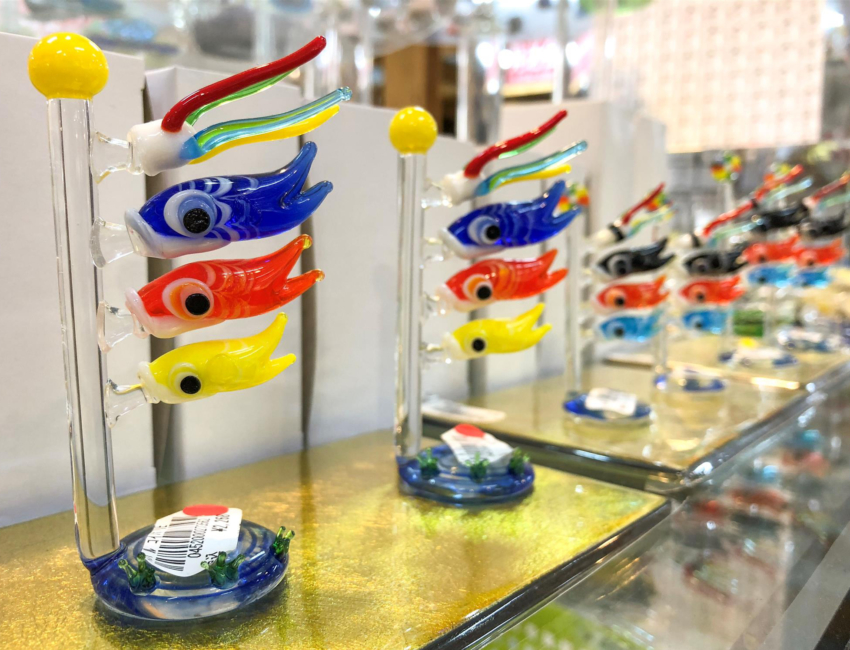 → Though it is glass it looks like being bent before the wind! Really like glass Magician ~☆
※This is not Ryukyu glass.
Originally it was Karakara (kind of earthenware drinking vessel) and now it is Ryukyu glass also!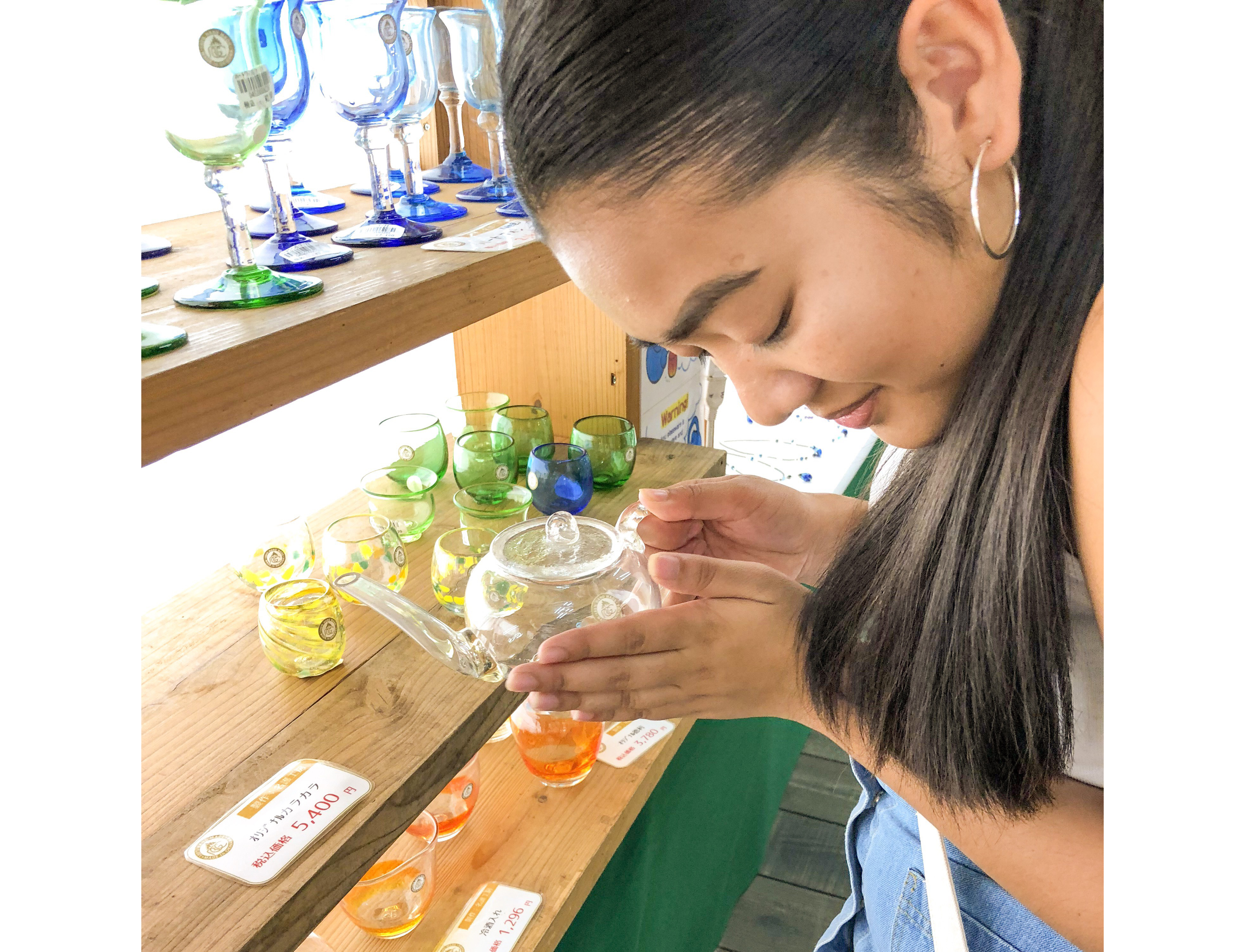 → Spirit of the lamp, show yourself…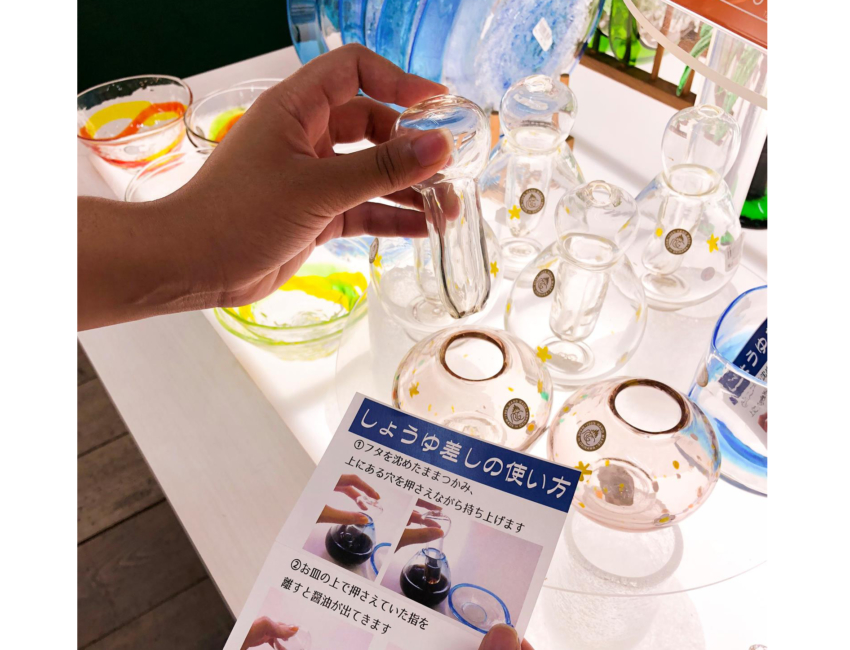 → I have never seen such way of pouring soy sauce! Even the way of usage is refined (*˘︶˘*).。.:*♡
There are a lot of must-see creative items made of beautiful glass and Ryukyu glass from major to minor articles!
But you can enjoy not only shopping but also games with prizes♪
The prize is the Ryukyu glass item you throw ping-pong ball in!
→ After this by one miraculous throw I get a small cup made of Ryukyu glass!(500yen)
The fact that such beautiful and delicate items are now made of reused empty bottles shows improving technique and endeavor of craftsmen and people around~♪
So thinking of this…
Now! Let's go to make own glass from Ryukyu glass ☆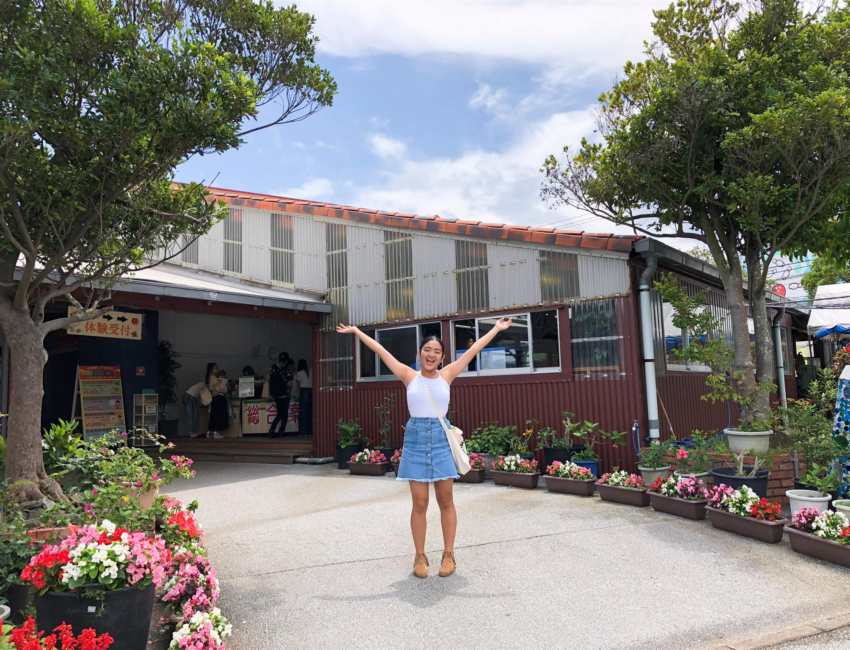 Gentle staff at the reception politely explains everything from types of glass to the way of shipment!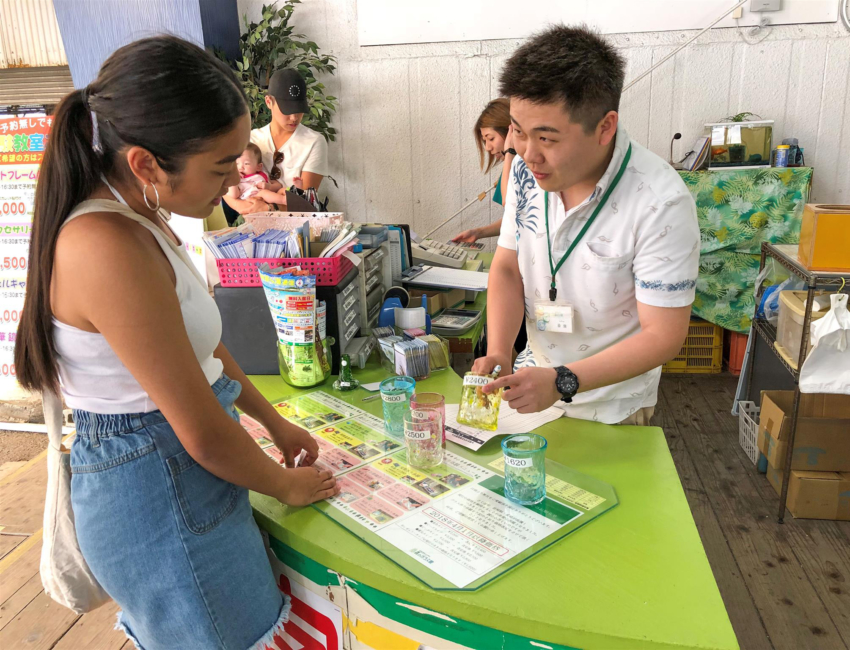 → Hmm… flower patter is also cute~
There are wide variety of glasses from regular ones to items with flower pattern, glow-in-the-dark articles and other so I am lost ☆
By the way, do you know how to distinguish it from another glasses?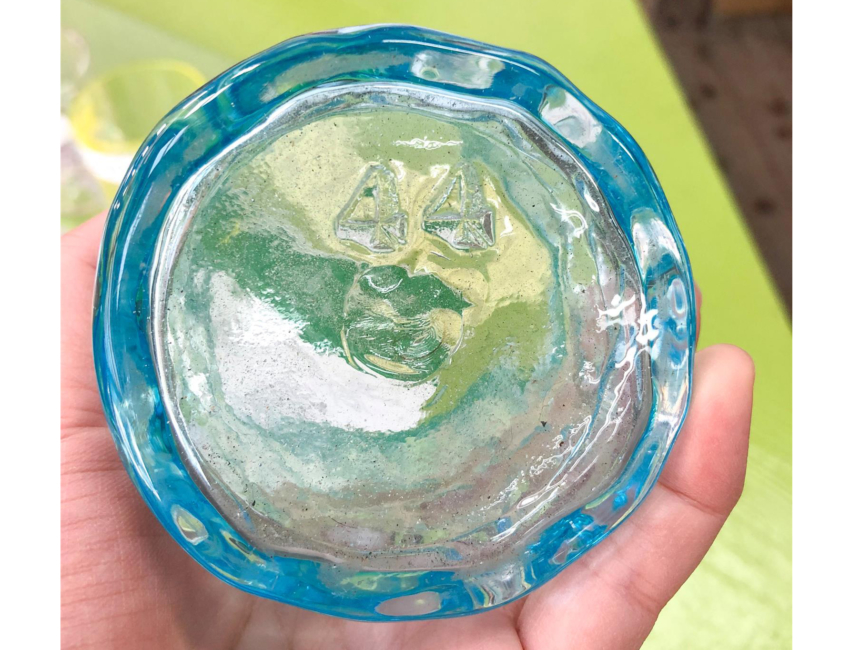 Actually, a number is put on the back side of the glass in the end!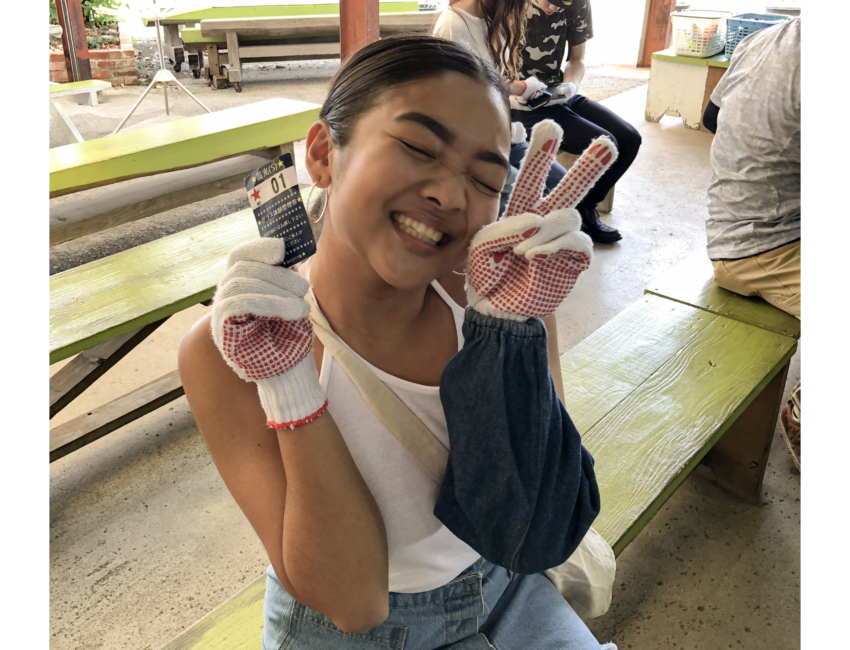 A card with the number written on the back side of the glass is also provided so you do not have to worry about mistake♪
After the reception procedures are done let's make!
Gentle workman accompanies you with great attention to details so there are no reasons to worry, and for people who want to know the order in advance here is a signboard with explanation of the process!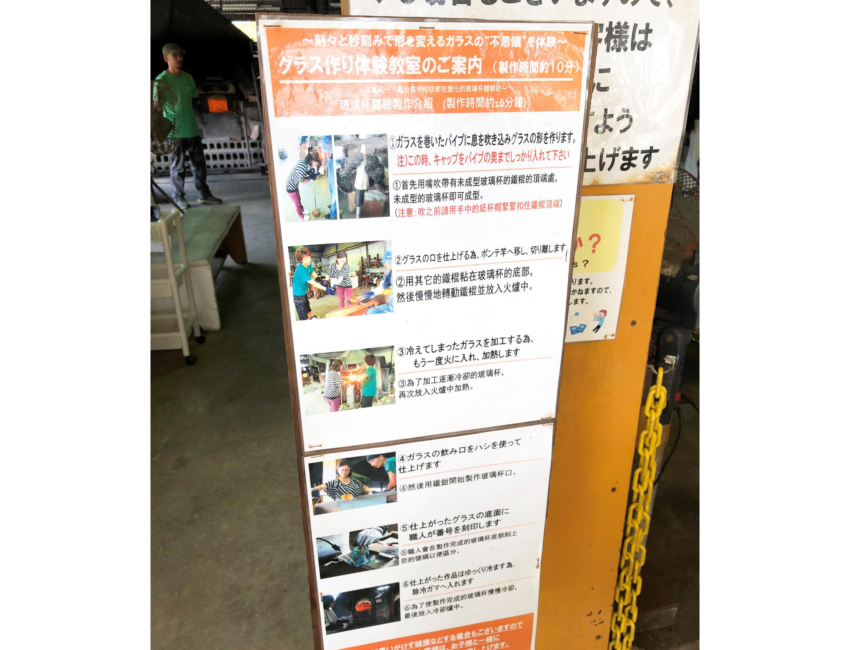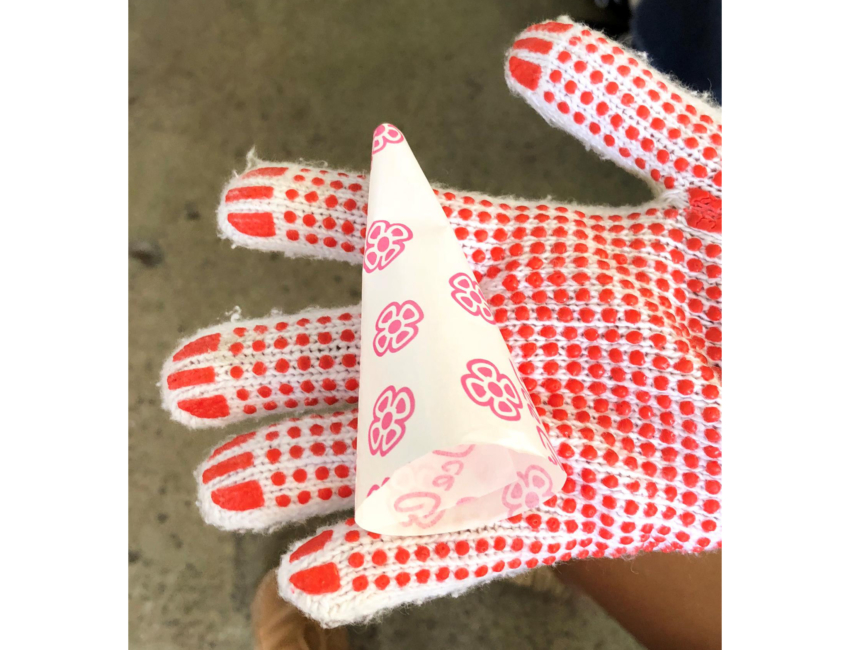 → Will I get an ice cream?
Items to prevent indirect kiss are being distributed while you are waiting, it is really a great concern ☆
At first, make a form!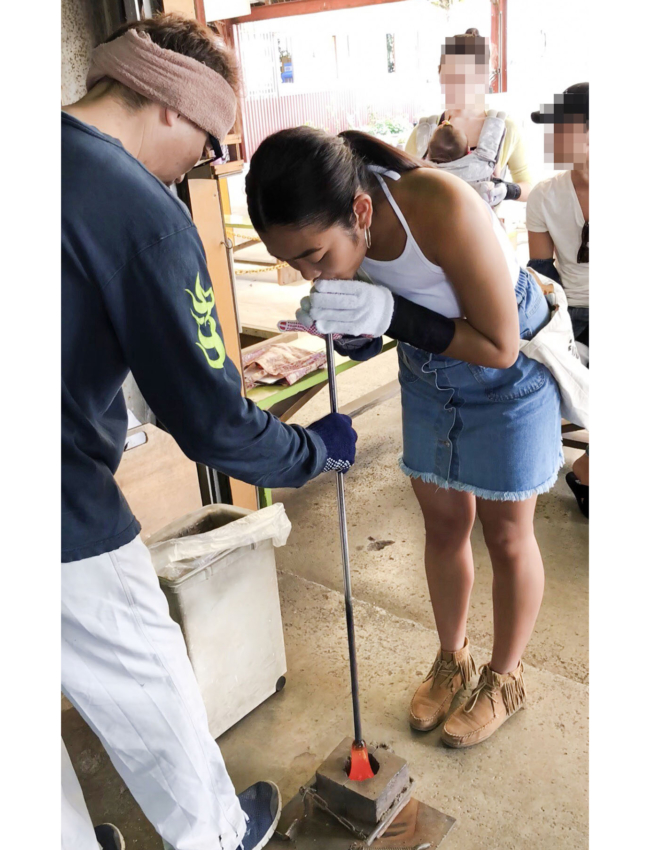 → You use the "ice cone" made of paper here!
Keep thinking about unusual view of swelling glass
The next step is move it nearby,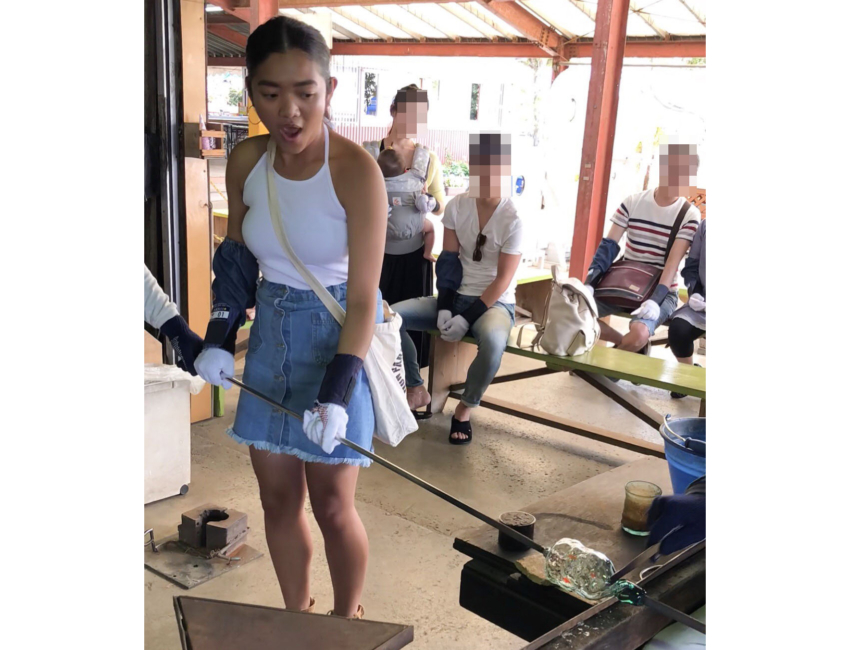 Waiting people also have great interest ☆
Then the place where craftsman cuts will become the top of the glass!
There are so many things that can not be understood until you try and we can not stop being surprised!(゚∀゚)!
If you move to a position where a craftsman sit the process of widen of the glass top starts,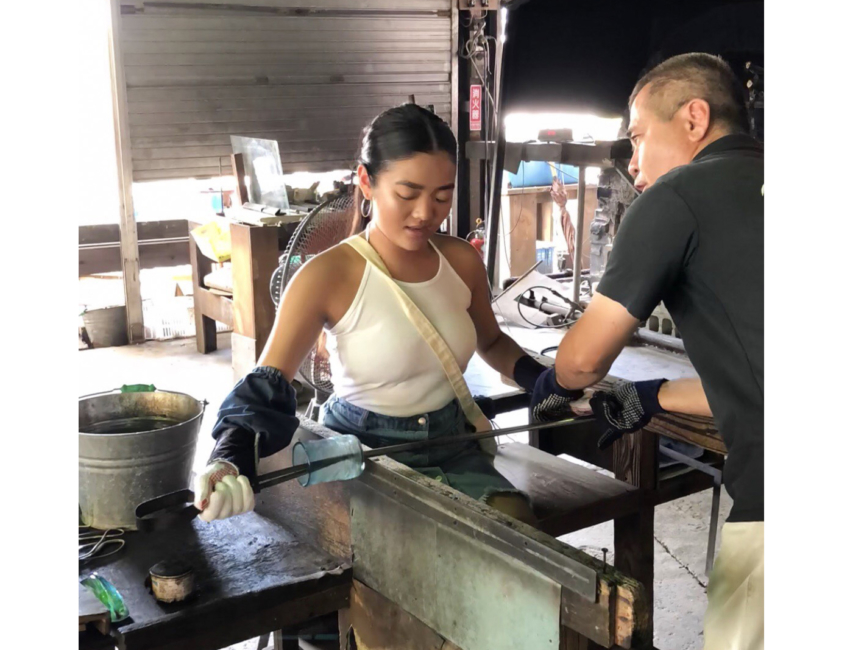 Training with already made glasses is provided so since you somehow imagine the sense you should not worry ☆
When the image is made let's finally go to the process of widening of cups neck!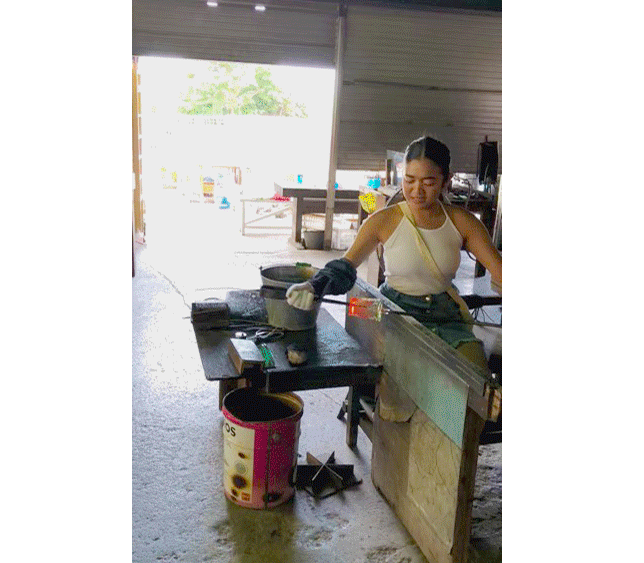 If repeat this movement about 3 times you will get used to it♪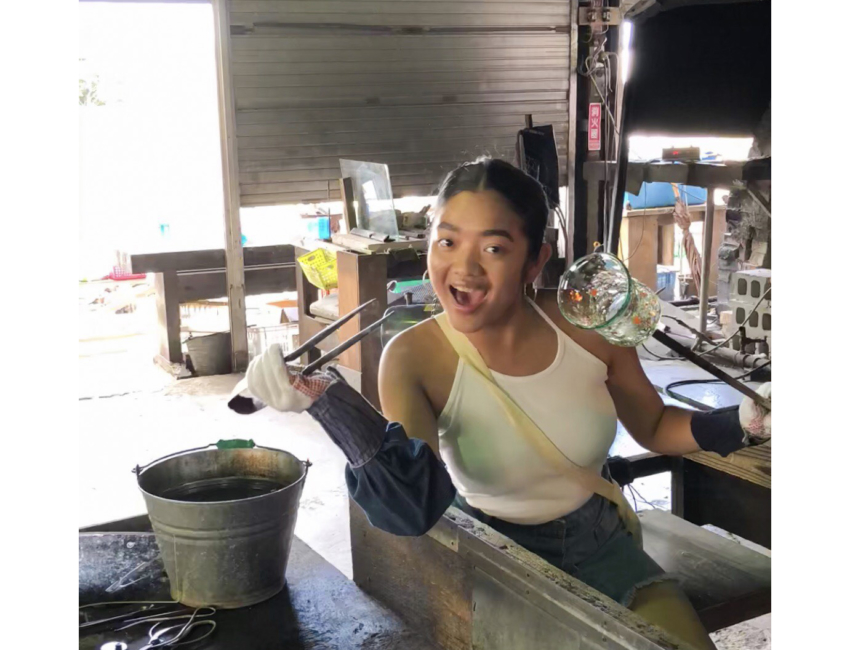 When it is made the craftsman attaches the number to my glass which we got in the beginning!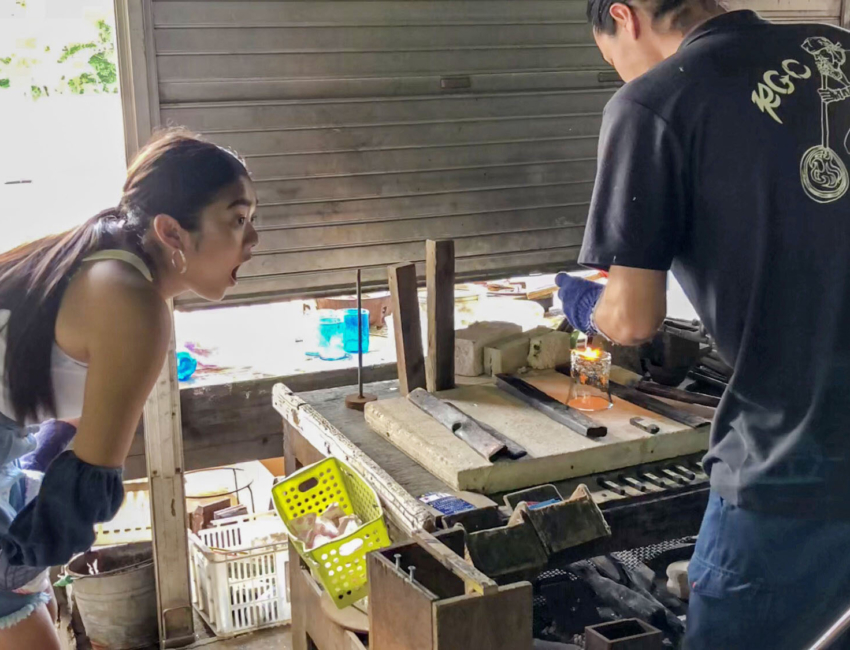 → It's kind of something cool!
Ryukyu glass needs to be cooled slowly to avoid cracks and it takes 2 days of cool down in this kiln until the finish ☆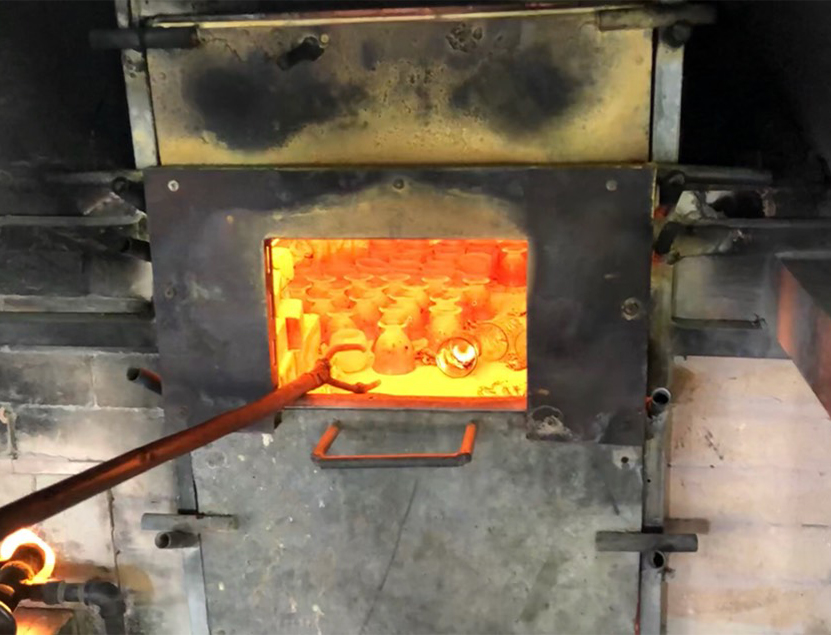 Then it will be shipped to your house so you do not have to worry that it may be broken during travel ~☆
※Glasses will be shipped later, not passed on the day of the activuty.
It is really nice to look forward for the item after travel so it is like can kill two birds with one stone ♡
By the way, advance reservation is necessary for glass making activity. There was an advantageous plan and we made reservation here~!
And in the end we took a souvenir photo with kind master we met during the trip ☆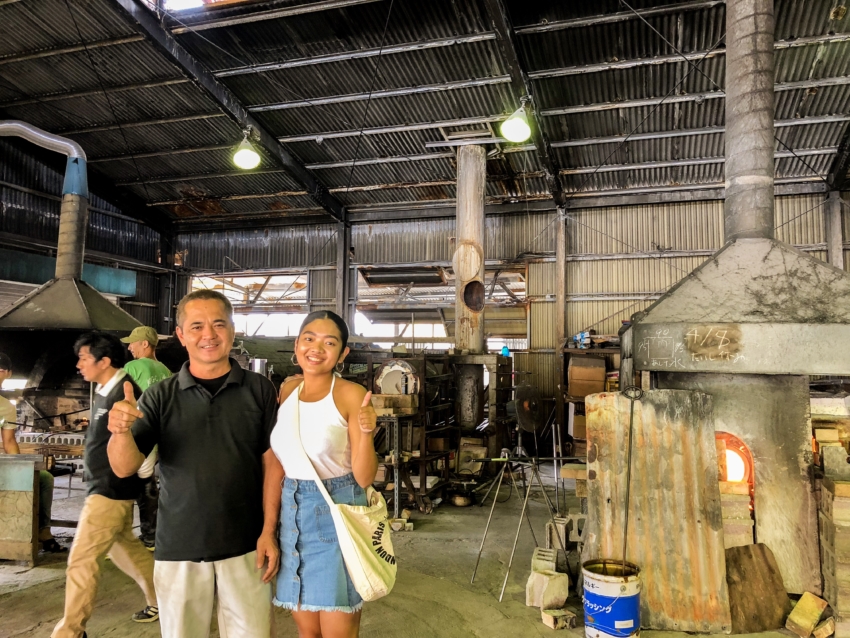 I respect him for making such delicate items inside the heat of this kiln!
So how about making your own unforgettable piece of work and master during travel?ヽ(゚∀゚)ノ
〈森のガラス館 Mori No Garasukan ("Glass House in the Forest") 〉

Business hours
Store ;9:00~18:00

↓Starting time of the glass making activity↓
10:45 / 13:00 / 15:30
(※Gather in 20 minutes before the starting time)

Closing days
Open every day of the year
Parking area
Free parking available
Map code
206 686 440*67
Address
〒905-0005名護市為又478
Notes

※Glasses will be shipped later, not passed on the day of the activuty.

※From Monday April 9, 2018 postage costs 1,500 JPY per address.

※Postage needs to be paid on the spot.

・About customers from abroad ⇒ additional 1,800 JPY of postage will be charged.