Hello!This is Maeshiro from Okinawa Holiday Hackers♪
Actually,  I'm quite curious about how you find the accomodation when traveling to Okinawa. 
I guess  most of you may say that searching on the internet for hotel reservation site, asking friends who have been there, or gathering information from travel magazines are choices you made. 
HOWEVER, it's far from enough!
Don't you want to see what the hotel looks like exactly? 
Have same feeling as we had, right?!!! With this conjecture, Okinawa Holiday Hackers decide to start a new original column.
We "infiltrate" into hotels in Okinawa and show you more details about hotels in Okinawa area!!
That is!!!
『Okinawa Holiday Hackers Hotel Tour★ 』!(So literal!LOL)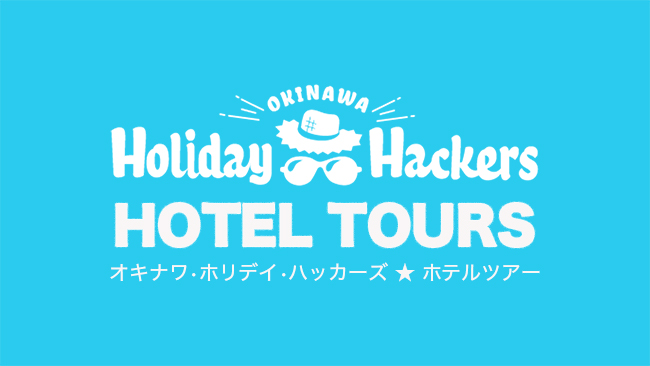 Okinawa Holiday Hackers will release articles about the hotel tours together with SNS media of Okinawa, OkinawaLikes♪ Also, we will put photos and videos which are not showed in articles but on Instagram of Okinawa Holiday Hackers stories and SNS of OkinawaLikes. Please check!
Alright, what's our first memorable hotel?
It's \『Southern Beach Hotel & Resort Okinawa』/ a great hotel located in Itoman city of southern Okinawa Island.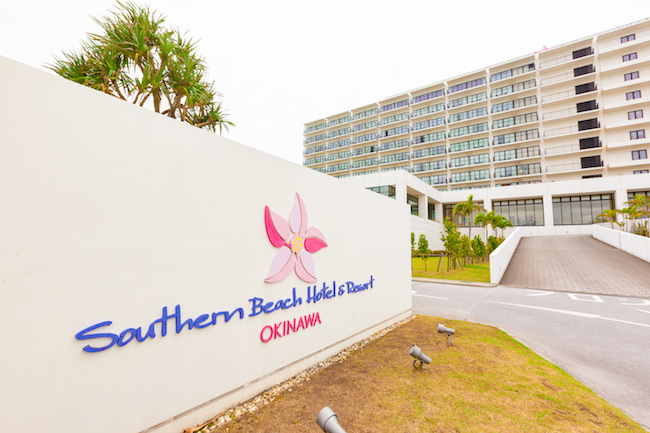 What's more,
We are really honored to seize the opportunity to take a look of "Suite" and "Premium Lounge" where are only available for the VIP!!!
Maeshiro is on top of the world.LOL
Alright, I know all you can't wait reading the story now. Here comes the first chapter of「Hotel Tour in Southern Beach Hotel & Resort Okinawa」, written by exciting Maeshiro and OkinawaLikes♪ 
Palm Trees Are Greeting Us In Hall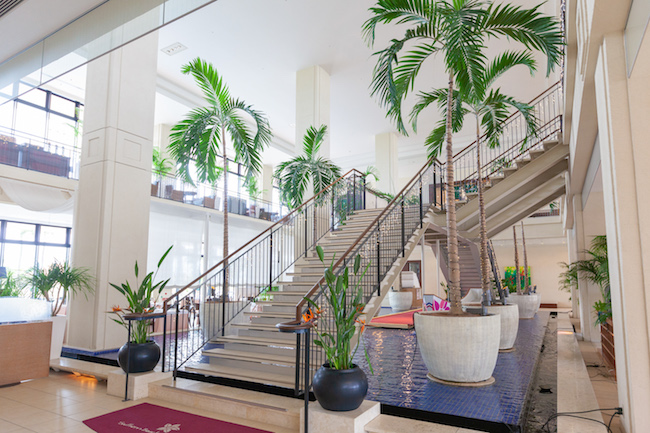 What a wonderful resort hotel! You can feel the tropical atmosphere immediately from the palm tree which are decorated in the hall 〜♪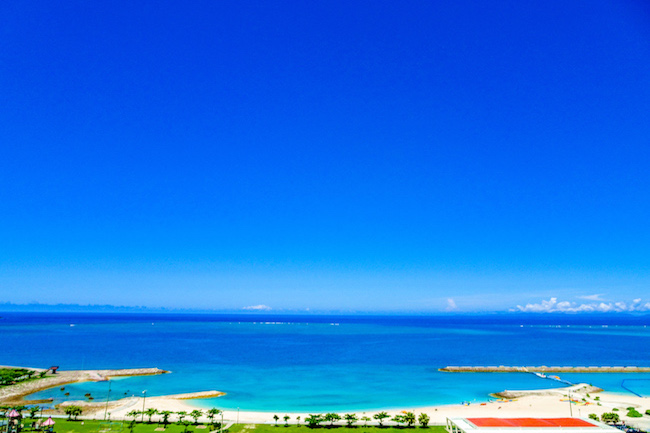 Southern Beach Hotel & Resort Okinawa is approximately 20 minutes by car from the airport. What's more, the beach is just outdoor!  It is also a resort hotel with quite good access among resort hotels in Okinawa main island.
It's also famous on Instagram! The Cute and Fashinable Garden Pool
After passing through the entrance, you will see a garden pool which has already caught my eyes just before. This garden pool of Southern Beach Hotel & Resort Okinawa is also famous on Instagram♪
Check out for the reason as below!
It's famous for the cute wall art♡♡ This is making my way into a woman's heart so much!Aww~ It makes me feel like I was eighteen again~!! In addition, you can also have a photo shoot with your bikini in the garden pool nearby♪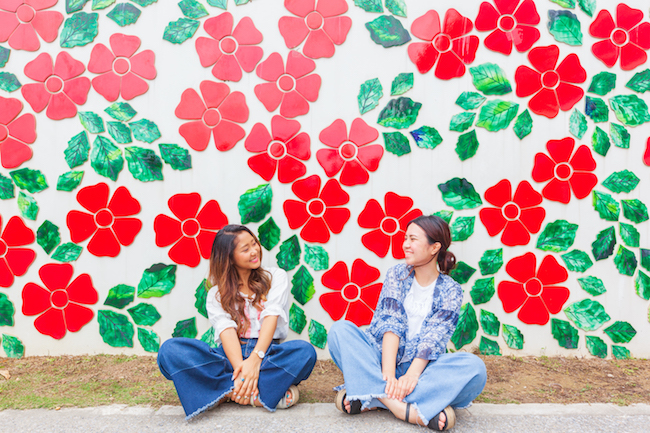 And you won't believe that this fashion forward wall was built in 2009! I am surprised that Southern Beach Hotel & Resort Okinawa were on the edge of trend for this Instagrammable wall art !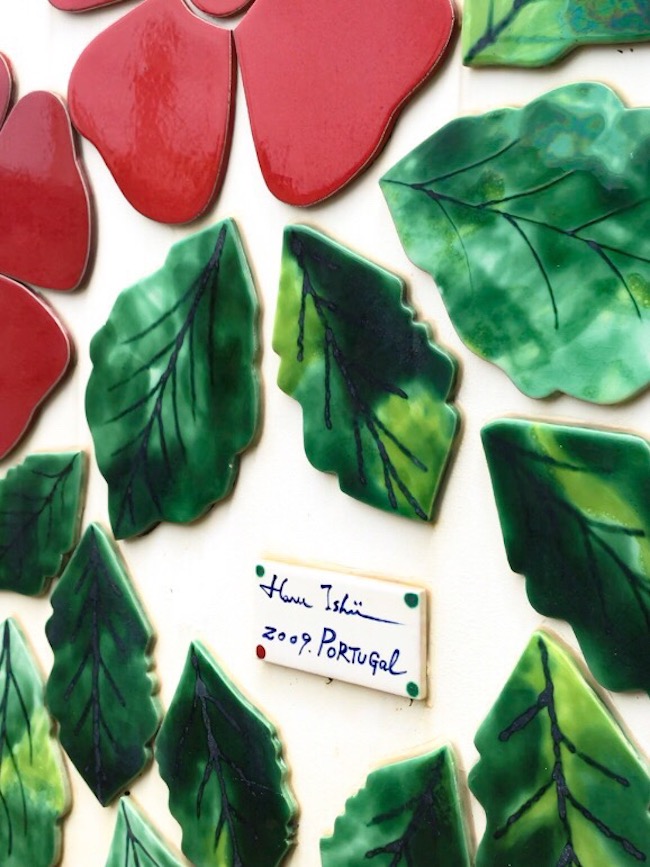 When you make a closer look, you will be touched by the delicate work of each flowers and leaves on wall which are made of pottery. I felt so lovely when I found this detailed commitment♡
What a tropical feelings with this essential pools surrounded by palm trees!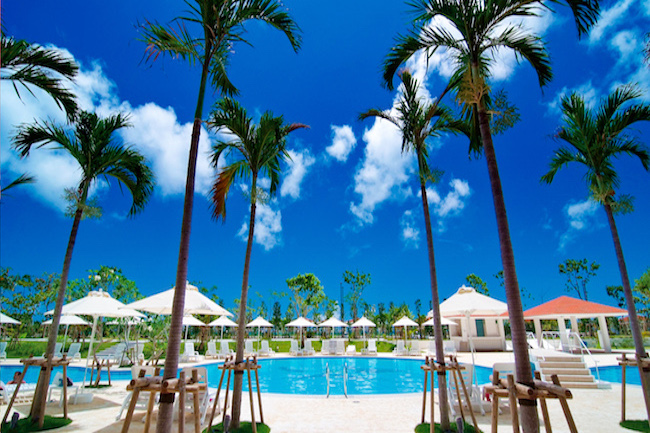 I know it's great to have fun in sea, but maybe stay in the pool is a nice choice as well♪Well, I prefer both of them either~!
Let's Go inside the Suite!
After enjoying the beautiful pool, we finally infiltrate the suite! On the 10 floor of duite which is called『 Premium Club Floor』, people are not allowed to enter except holding the exclusive card key. Super V.I.P~~♪
The following picture shows how the suite looks like!!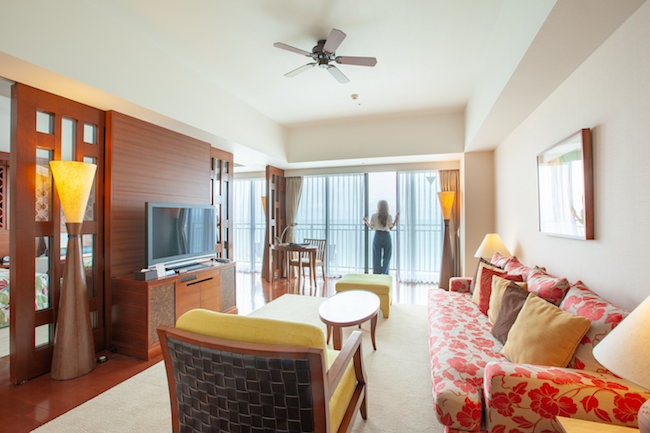 What a cute sofa〜♡ There is a sound from  Southern Beach Hotel & Resort Okinawa coming out of the bottom of my heart that "Please take a seat!'. Well, I can't reject his kindness right?! Yep…i  sit down in a relaxing way♪LOL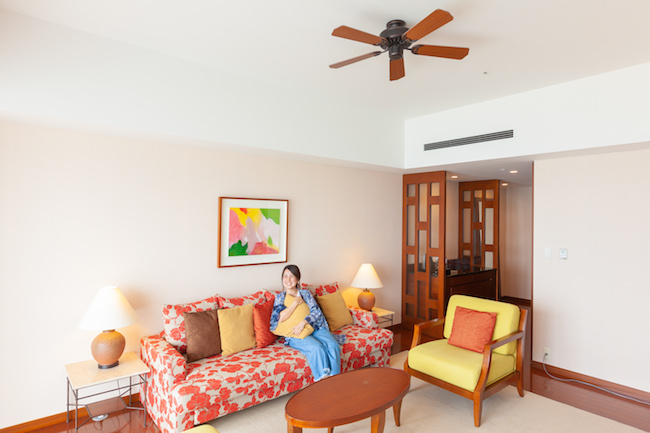 Look at the stunning OCEAN VIEW from the room!!!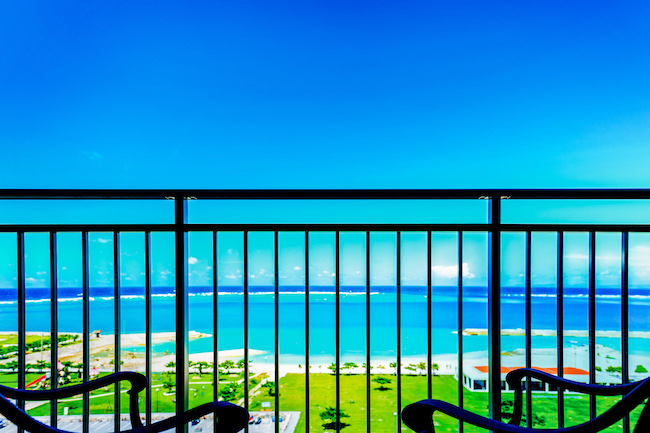 What spreads out in front of us is the beautiful beach. Have a cup of cocktail on the balcony while enjoying the sea breeze. What a sumptuous experience!!
Here is the picture of the bedroom.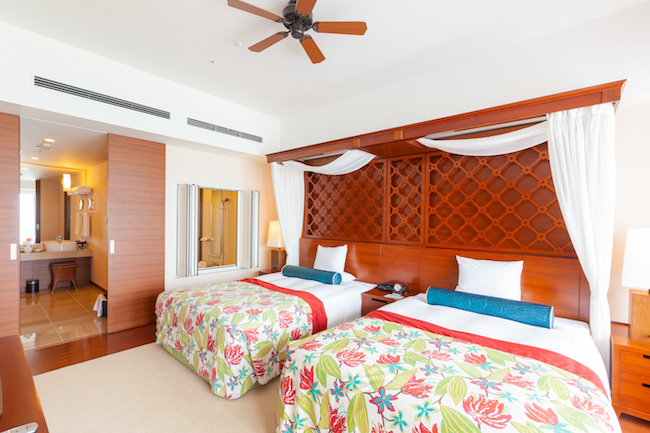 That's it!! The romantic "canopy bed" that every girl must dream to have one  ♡ Maeshiro likes the cool feelings of this Asia-style canopy and the tropical-like bed cover so much♪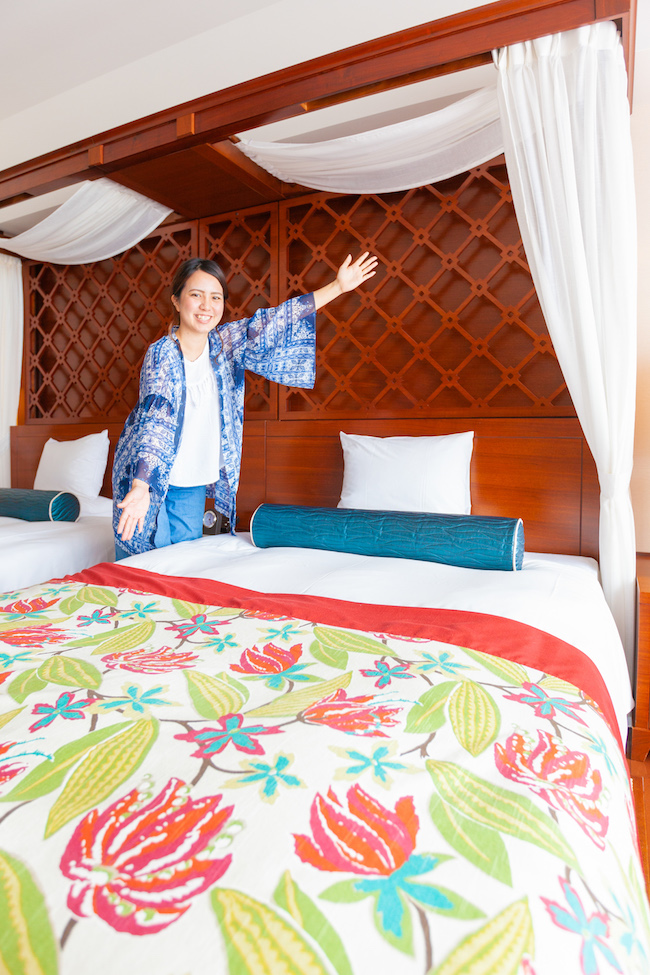 Beside, there is a window equipped in the bathroom!! This is a space that you can have a great view of the scenery while showering♪ Unbelievable! Maeshiro is getting more and more exciting due to the spaciousness.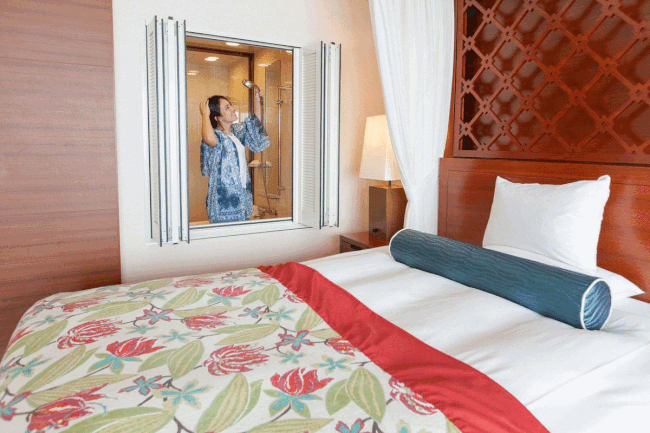 Oh, did you think I was doing a Awa-odori dancing? No I'm not, I'm just imaging myself for my shower time♡lol
After having a great time here in the suite, let's move on the Premium lounge in which is not allowed to shoot normally!!
A 『PREMIUM』Experience With All-You Can-Drink and Pancake Offered for Limited Time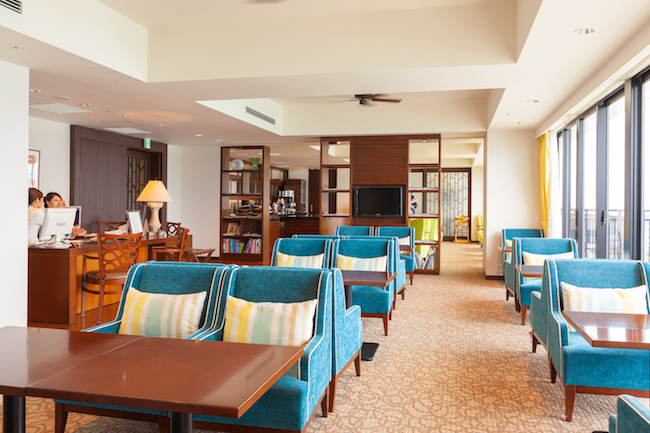 This is the "premium lounge" which is available only to those who stay on the premium club floor.(Lower Voice) I can't help lowering down my voice due to the refined atmosphere here. 
You will see various fruits and desserts here as soon as you enter the lounge. You can enjoy fruits and dessertd here arom 14:00~16:00. It's really great for those sweet lovers♪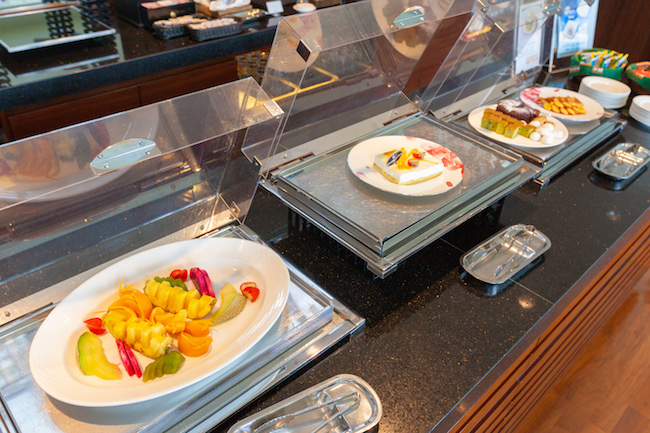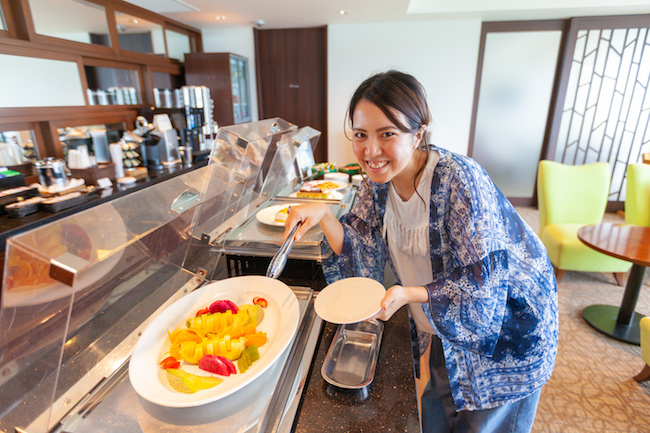 If you ask me which one you shouldn't miss the most, I would say that it's the 2 hours only special-offered pancake.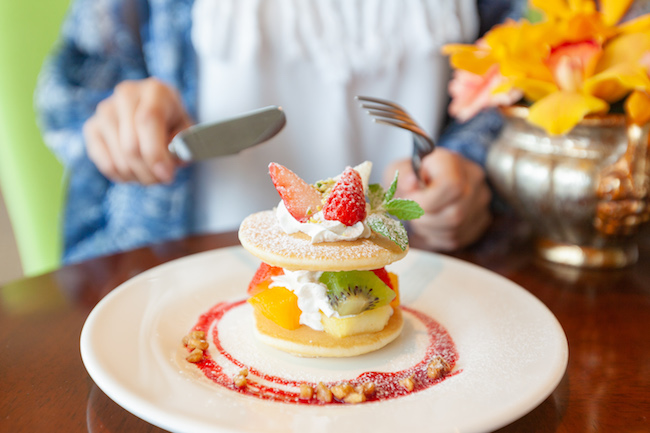 Between the pancakes, there are plenty of seasonal fruits! What's more, there is cream cheese on top which is perfectly match the berry sauce .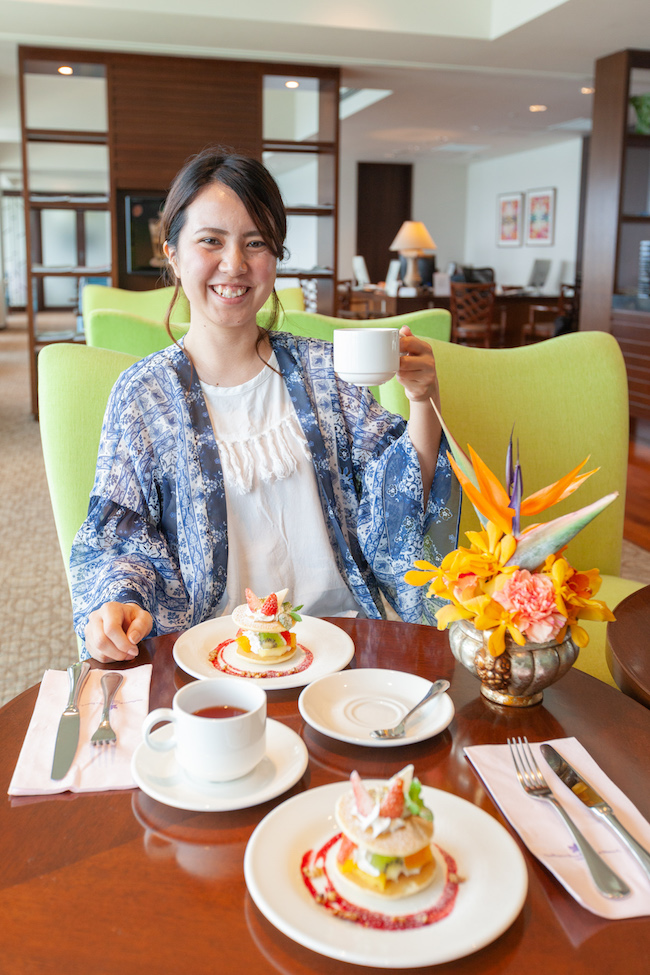 In the lounge, there are also coffee and black tea provided, so you can have then together with the dessert elegantly. 
In addition, when it comes to evening……
 Cocktail time♪
You can enjoy sparkling wine and whiskey here!  This time, we are also really honored to have a chance to enjoy the cocktail time! I am super exciting! How luxurious! Premium is the BEST!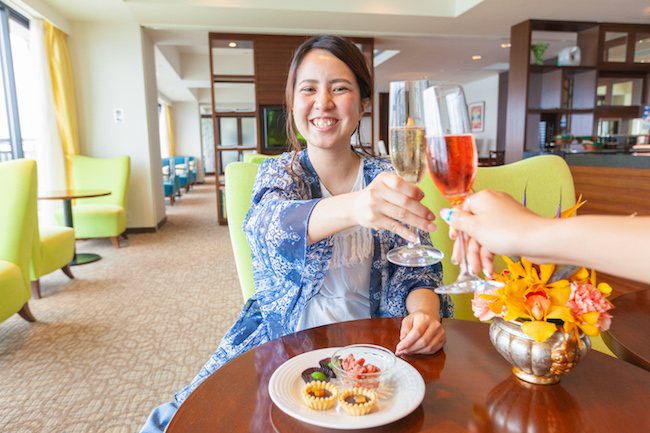 We can't be more exciting!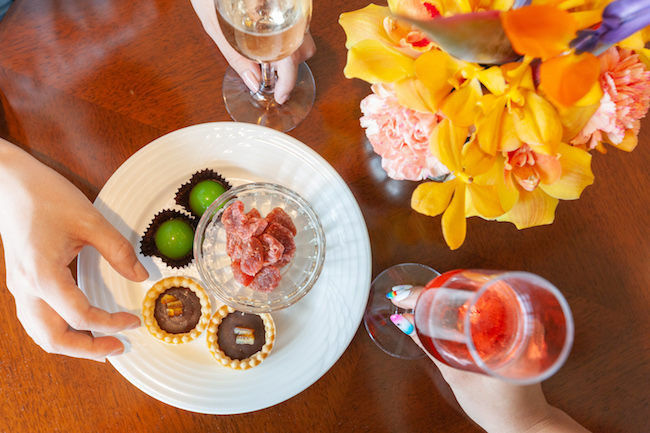 Those who stay at the premium club floor can use this lounge at any time freely. Let me briefly summerize some points for you.
Here, you can enjoy not only coffee and black tea, but also tropical juice, even beer and other drinks in any time.
Continental buffet style breakfast in the morning, desserts such as fruits and cakes in the afternoon, alcohol and hors d'oeuvres such as sparkling wine in the evening. Have full satisfaction all the time! 
In this calm space you can relax not only physically but also mentally.(I can spend my all day here…♡)
In addition, check-in and check-out can be done in the lounge. It is nice to be able to check in without having to wait while drinking coffee ♪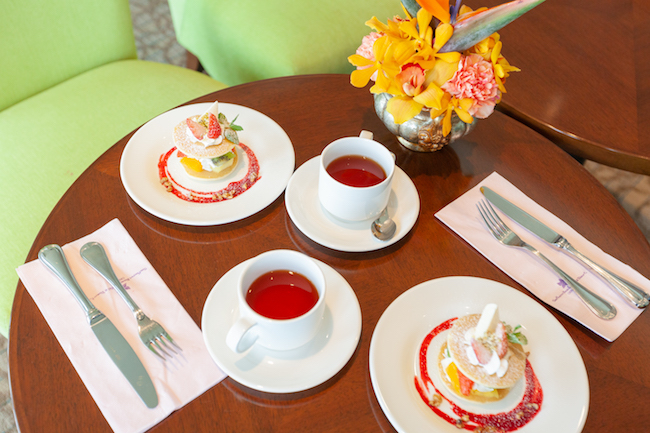 【Okinawa Hotel Tour Vol.1】Report of Suite in Southern Beach Hotel & Resort Okinawa is going to end while I am enjoying my elegent moment. What do you feel?  
If you want to try this premium experience〜♪
Details on accommodation are posted on the reservation site, please check it out!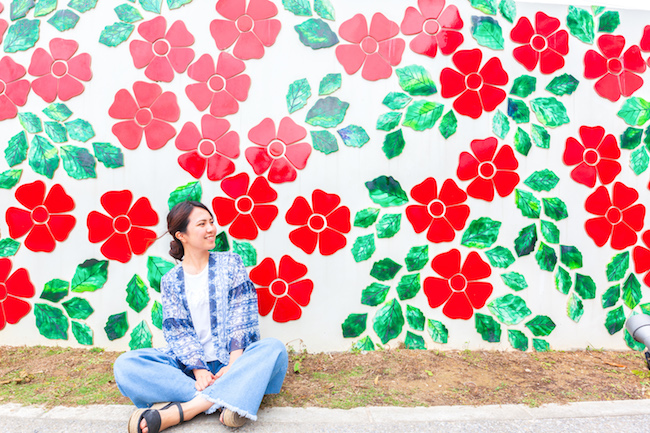 BTW・・・
\Okinawa Holiday Hackers Editorial Department,SNS ARE UPDATING/
COME&CHECK our SNS for more new articles♪If you like us, please click LIKE♡