Haisai Everyone! I'm Ini (also known as Taira) from Okinawa Holiday Hackers.
This time, I have come to "MATAYOSHI COFFEE FARM" in Higashi Village, the northern part of the main island of Okinawa Prefecture, to see the forest of Yambaru from the sky!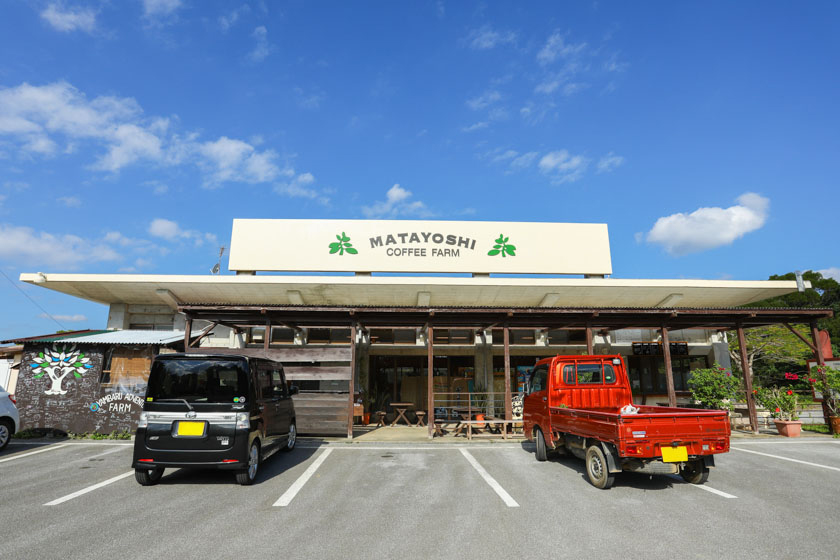 Take a walk from above lightly in the great outdoors?!
The "Yanbaru Adventure Field" is located at MATAYOSHI COFFEE FARM
Here, you can experience a Zipline that runs through the forest of Yanbaru!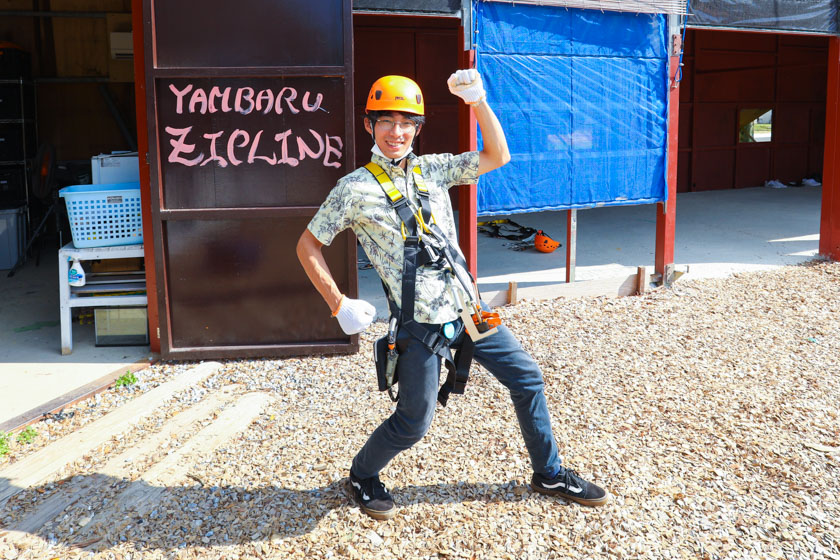 Let's go for an exciting Zipline ride with the safest equipment!
Yanbaru Adventure Field Zipline experience has a tour.
You can choose to start at 10:00, 13:00 or at 15:00, and participants go around the course together as a group.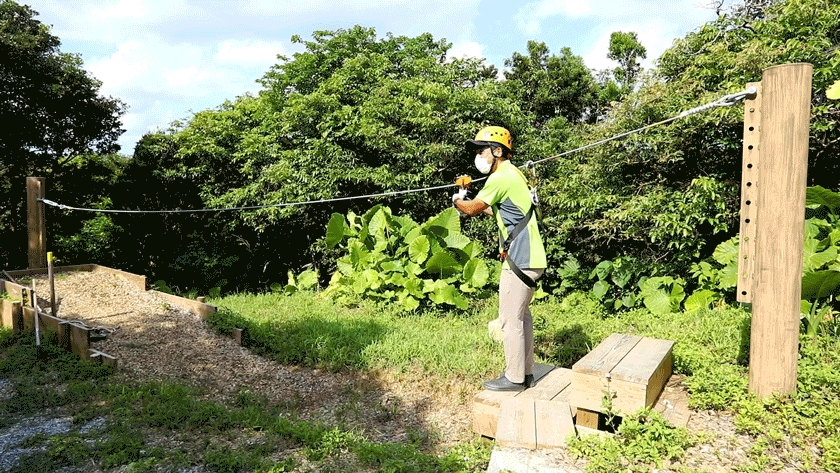 First of all, the guide will show you "how to slide".
After the example, it's your turn! "Bend your knees and jump out, then land with your feet out". After that, we move to the first course right away.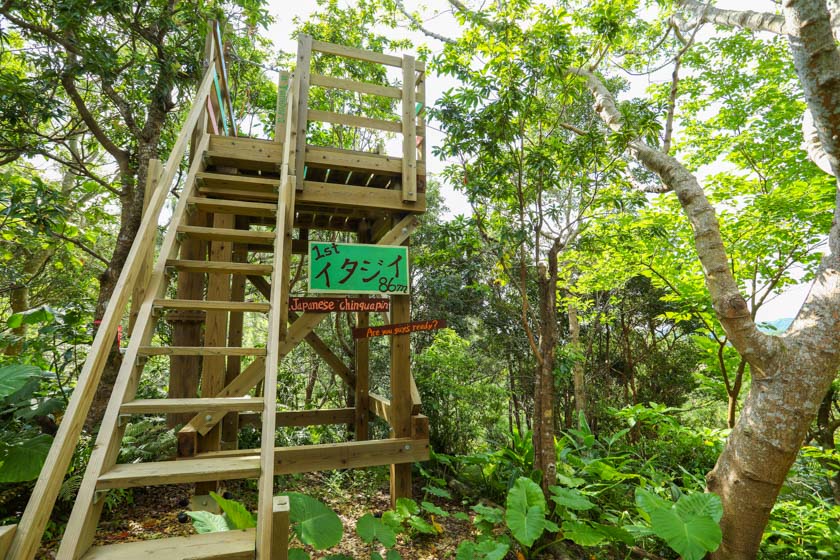 The Zipline course is located within the forest surrounded by trees!
It feels like an exciting adventure is about to begin!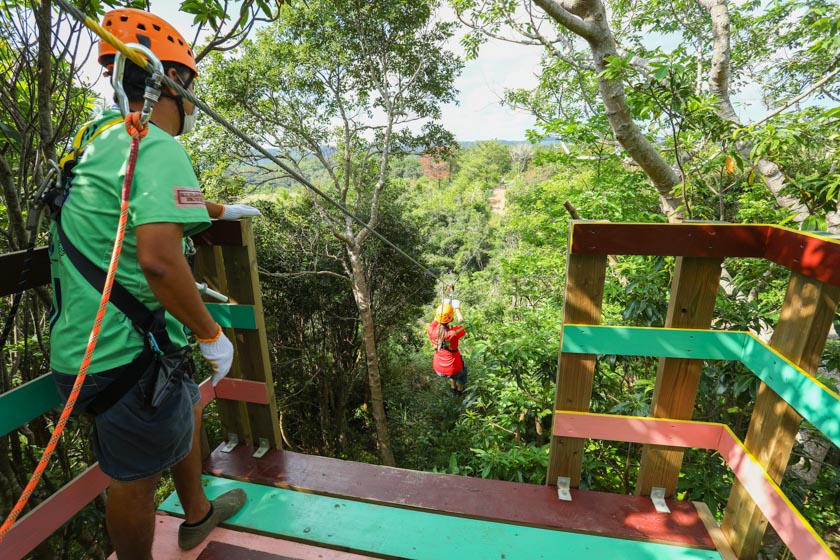 Your tour mates will push you out into the forest while shouting "Go! Go! Yanbaru"!
It seems that the shouts can ease your anxiety and allows you to race down smoothly!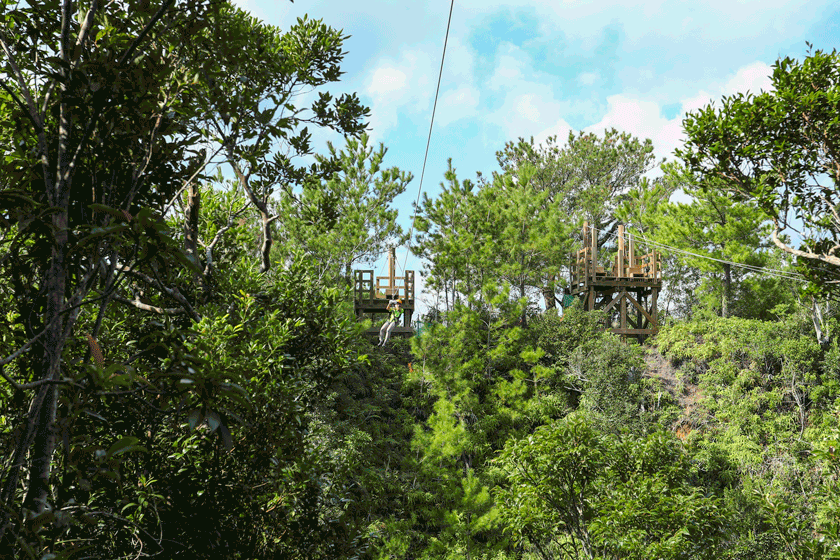 The guide was able to cross while turning around!!
So I got carried away…
"Finally, I feel like I can do it too!"
I've got a trick to rotate on the next course and this was the moment to practice it!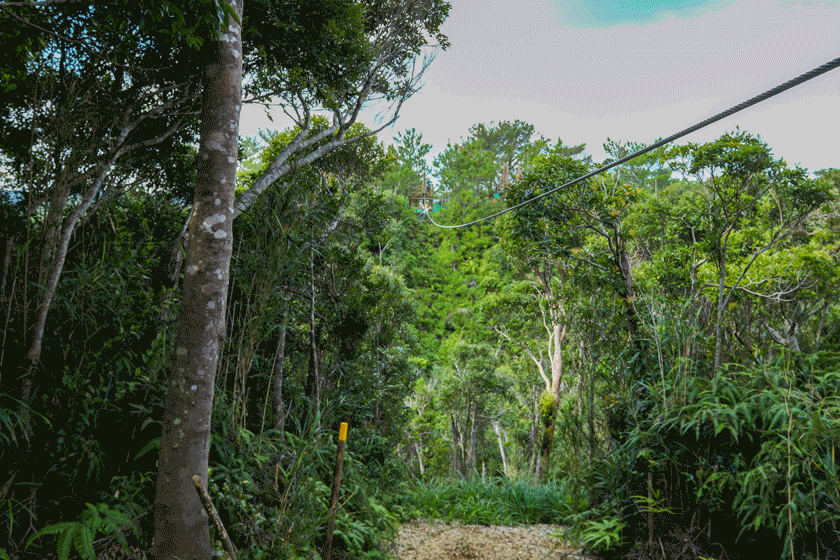 Well, I could rotate.
But the landing was not good at all!
I slipped and fell when landing.
The ground is safe because is covered with wood chips, and no one got injuries!
So I decided to refrain from crazy challenges for a while.
Unique to Coffee Plantations!
Actually, there is a coffee plantation in the middle of the Zipline course.
During this tour, the guide will show you the curiosities about coffee cultivation and more by taking the beans of the plant and showing them.
It's so cool to visit a coffee farm during the experience!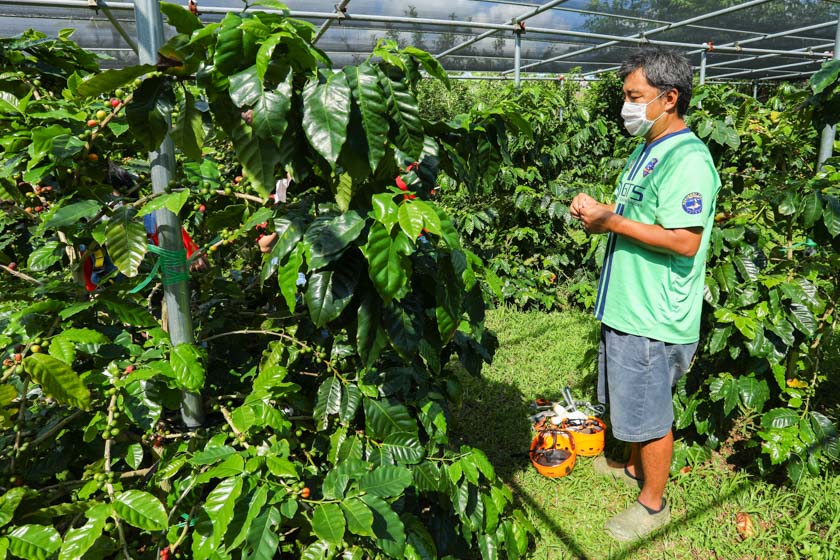 It's amazing that coffee can grow in Okinawa too ~
You can enjoy the subtropical forest with a zip line, and you can enjoy and learn from the coffee plantation at the same time.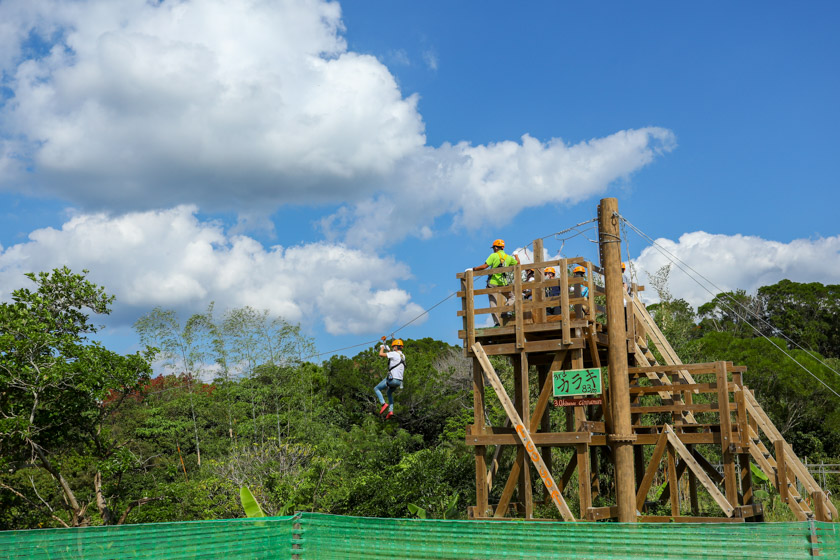 How about to race down in a high speed through the jungle of Yanbaru?
▼Click here to make a reservation▼
Participation conditions
To have a height of 120 cm or more
and a weight between 25 kg and 120 kg
Clothing
Sporty clothes and clothes you don't mind getting dirty
When it rains
Open even on rainy weather
Meeting Time
10:00, 13:00 or 15:00
Please gather at least 30 minutes before your application time
Required time of the experience
From 90 to 120 minutes
Meeting Place
〒905-1205, 718-28 Gesashi, Higashi-son, Kunigami-gun, Okinawa. Matayoshi Coffee Farm