Haisai (hello) everyone!
Jumping right into it, did you know that craft beer is made even in Okinawa?
What is craft beer?
There are various definitions, but in Japan craft beer is defined as "beer made by small scale breweries that are locally based instead of by large manufacturers."
This time we are recommending a careful selection of craft beers!!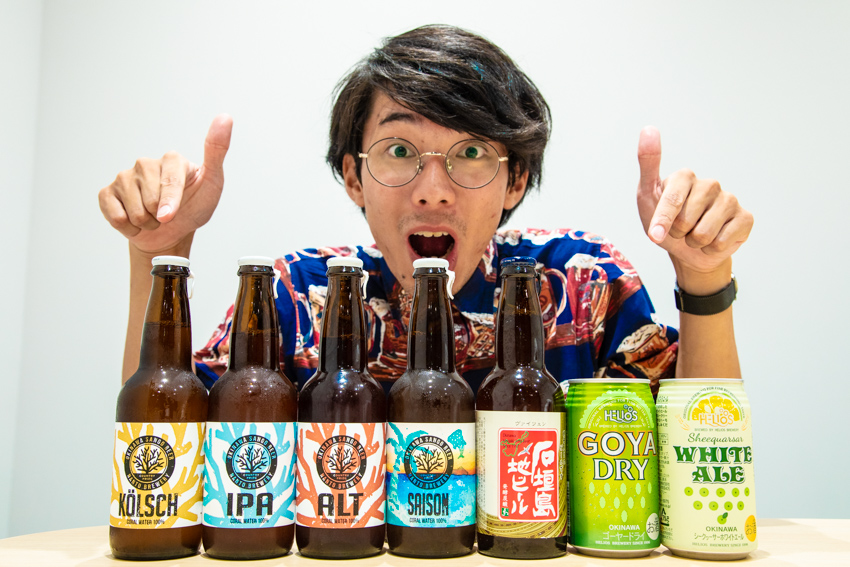 A hand-picked selection of craft beers that you will want to drink from lovers of beer!
Introducing seven varieties from three breweries within the prefecture!
OKINAWA SANGO BEER
(Nanto Brewery)
A craft beer made in a brewery at "Okinawa World" in the southern part of Okinawa prefecture. Nihede beer, renewed and reborn in 2016!
100% of the water used for brewing this beer is "coral water" pumped up from the Gyokusen-do limestone cave 100 meters underground, formed on the site by a coral reef.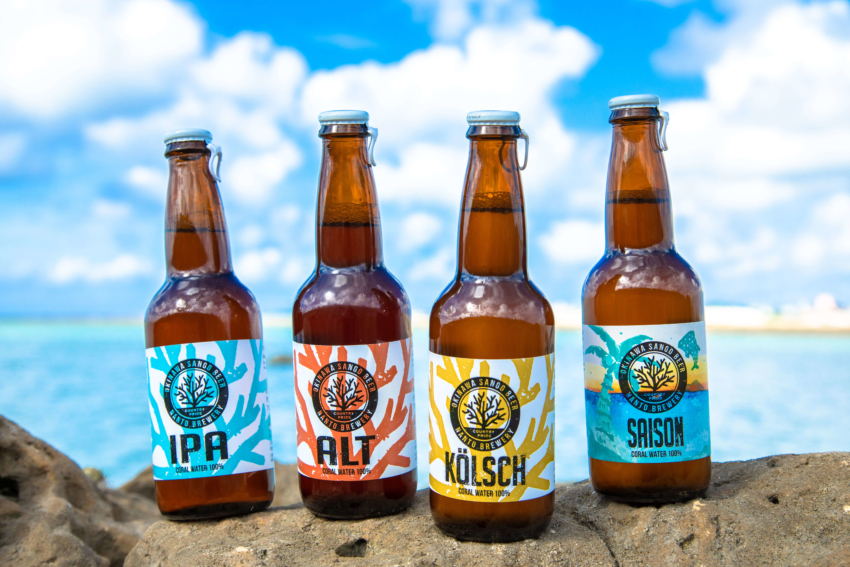 From left to right: "India pale ale", "Alt", "Kölsch", and the limited edition "Saison."
"Kölsch"
With a fruity flavor reminiscent of white wine! Very refreshing!
This craft beer is recommended for those who like white wine.
"India pale ale"
Features a citrus aroma, substantial bitterness, and a distinctive taste!
Has a strong, bitter aftertaste. Recommended for those who want to enjoy something bitter with a depth of flavor!
"Alt"
With a fine balance of richness and smoothness, this has few distinctive qualities and so is recommended for people who are new to craft beer!
"Saison"
A fruity and sweet beer with a refreshing taste. It is easy to drink and goes down smoothly. A taste truly reminiscent of the southern provinces represented on the package. Recommended for women as the design is cute as well!
Ishigaki island beer
(ISHIGAKI BEER)
This is an additive-free craft beer made with yeast at a brewery located at the southern most tip of Okinawa on Ishigaki island.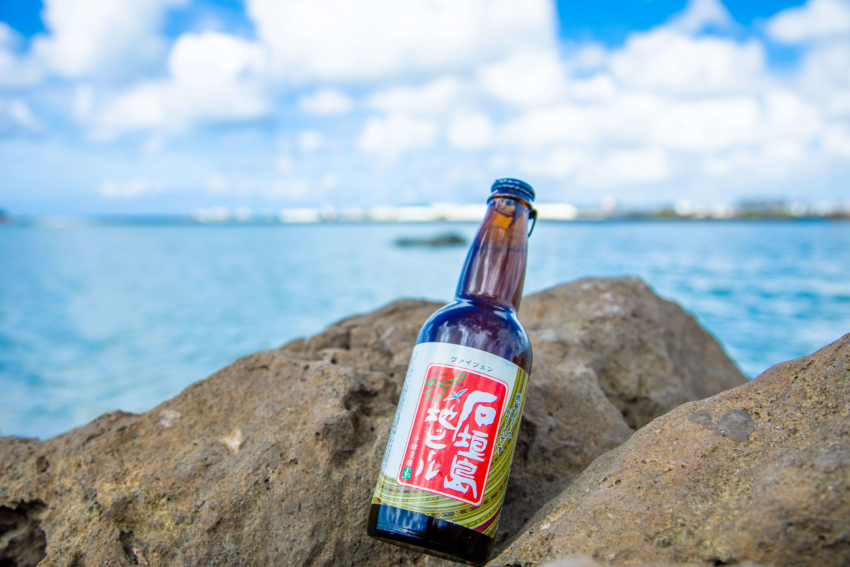 "Weizen"
Has a smooth mouthfeel and very little bitterness. With a gentle taste and fragrance it goes down smoothly and leaves no bitter aftertaste. Recommended for those who dislike the bitterness of beer!
Helios beer
(Helios Distillery Co.,Ltd)
A craft beer made at the Helios distillery, located in Nago in the North of Okinawa.
Helios distillery is also famous for their "Kura" and "Todoroki" awamori (millet brandy).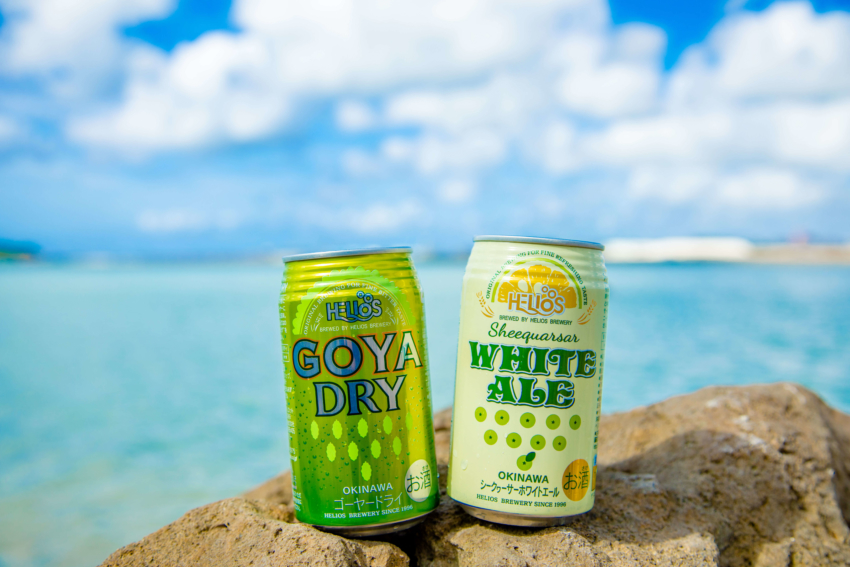 From left to right: "Goya dry", "Shequasar white ale"
"Goya dry"
A low malt beer made with local Okinawan goya melons.
Contrary to its name, it has a delicious bitterness.
Extremely satisfying to drink and recommended for men!
"Shequasar white ale"
A low malt beer made with local Okinawan shequasar.
The refreshing taste of the shequasar comes on immediately from the moment it enters your mouth. The beer has almost no bitterness. This is another one which is easy to drink for those who dislike bitter tastes!
Have you found yourself wanting to drink Okinawan craft beer now?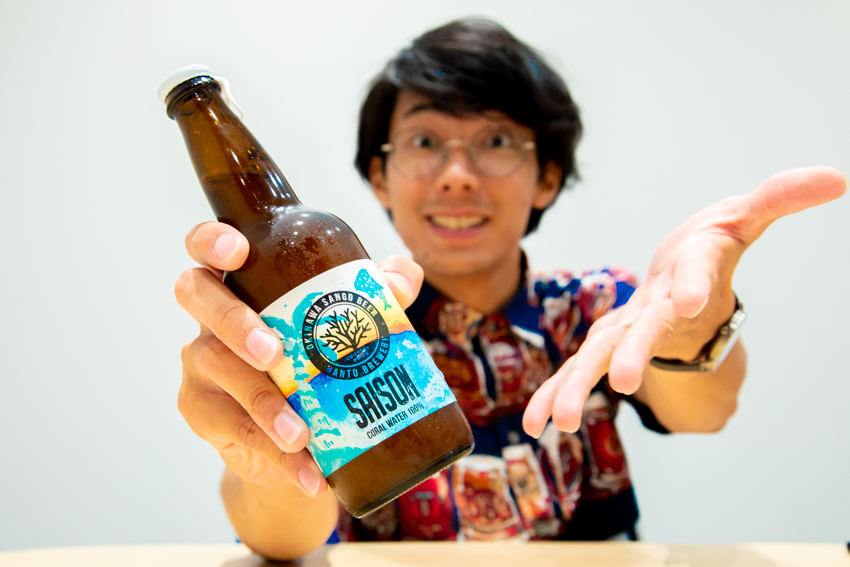 Also available at 7-Eleven's OTS beer store on Kokusai street!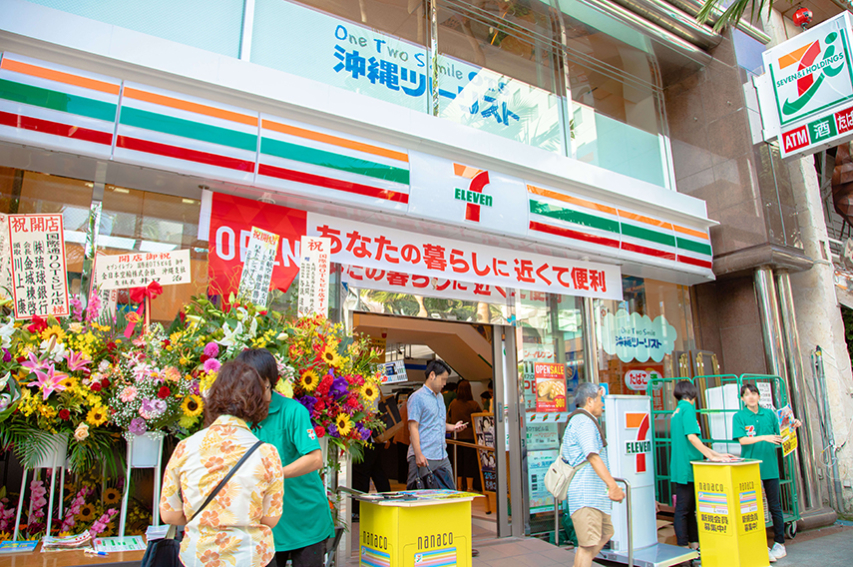 All seven of the craft beers introduced here can be purchased pre-chilled at the OTS beer store at the 7-Eleven on Kokusai street.
Since it's a 24 hour convenience store you can buy some to drink on Kokusai street and some more to drink back at your hotel!
If you pay using a nanaco card you can also accumulate reward points for an added bonus!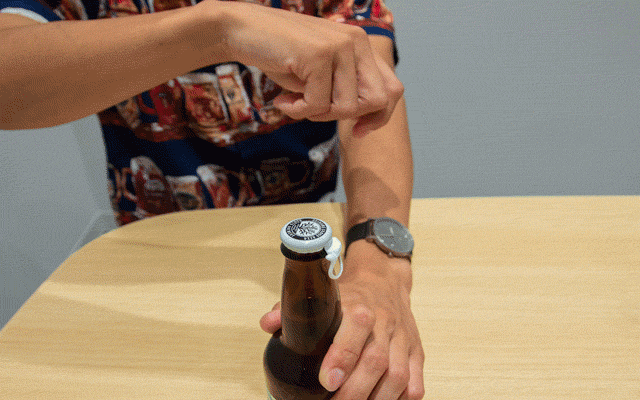 The beer bottle has a pull top so there is no need for an opener! You can drink bottled beer readily.
↓The 7-Eleven you can buy craft beer from is here↓
| | |
| --- | --- |
| Address | 〒900-0014沖縄県那覇市松尾1丁目2-3 |
| Mapcode | 33 156 179*88 |
| Parking | None (Please use the neighborhood coin parking lot) |
| Opening hours | 24/7 every day of the year |
A craft beer event held on Kokusai Street!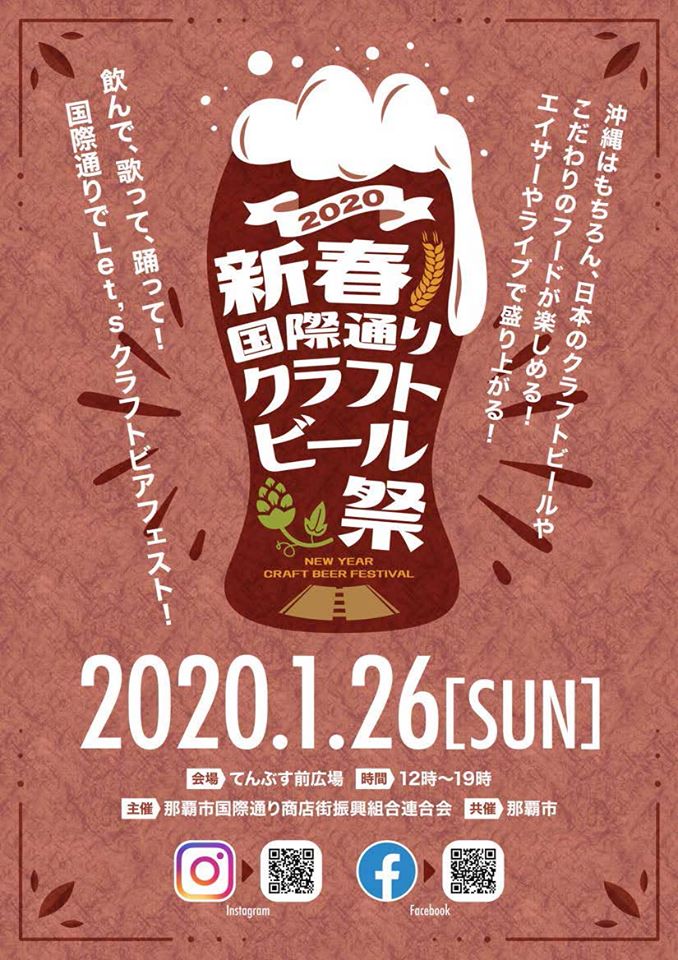 Held on the 1/26/2020 (Sunday) on Kokusai Street at the Tenbusu Naha main venue.
As well as tastings for craft beers made in Okinawa prefecture, you can also sample craft beers made overseas and specialty foods!
The event goes from 12pm—6pm, with Kokusai Street converting into a transit mall, and with performances and live shows to enjoy why not delight in a sophisticated moment by the roadside with a craft beer in one hand?
Main venue
〒900-0013 沖縄県那覇市牧志3丁目2−10 てんぶす前広場

Date
1/26/2020(Sunday)
Opening hours
12pm—7pm
Parking
None (Please use the neighborhood coin parking lot)
Do not drink and drive, it is a criminal offense.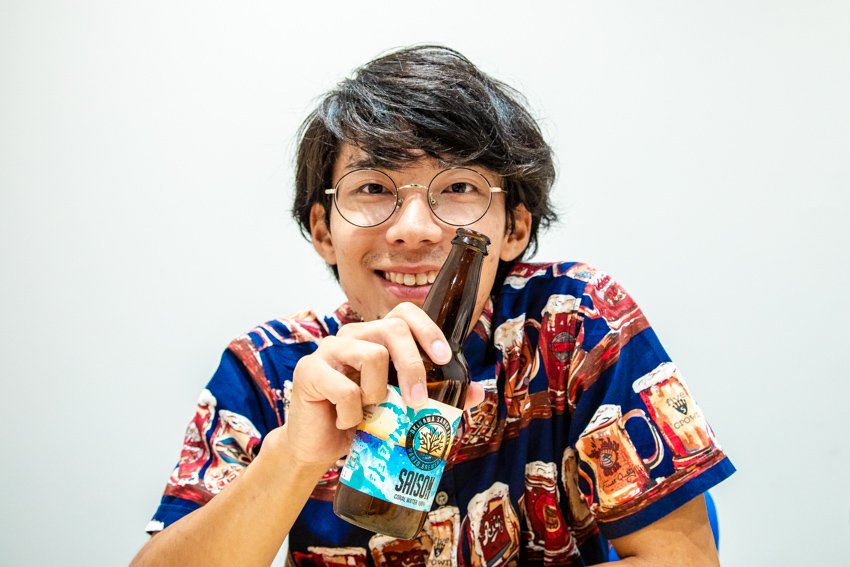 Please enjoy the craft beers of Okinawa!