What's up? It's Goma from the Okinawa Holiday Hackers!
This time we're talking about something that meat lovers can really sink their teeth into.
However, we're not talking about any ordinary meat here.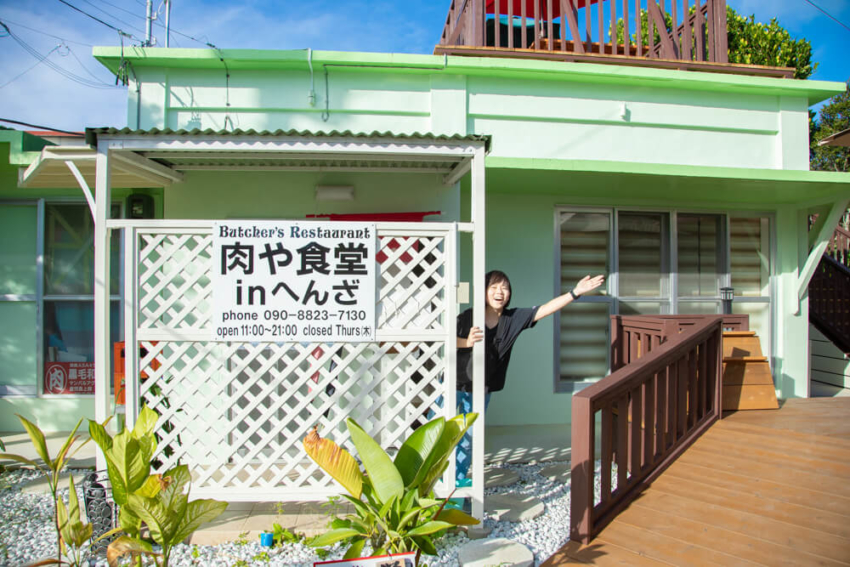 What sets Nikuya Shokudo in Henza apart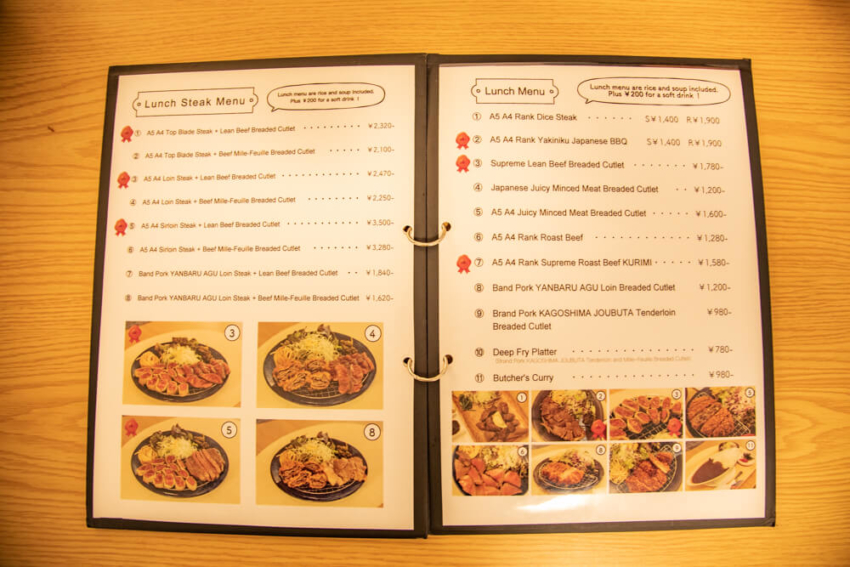 The meat here is chosen by the owner, a former butcher, and is exclusively A5 and A4 grade Japanese beef!

He acquires the meat and stocks it personally, and that leads to an incredible quality of beef at an equally incredible price!

Meat from cows who have given birth isn't used.

Here you'll be able to enjoy different cuts and brands of meat cooked in ways that allow them to shine.
When you walk in the door, you'll see a blackboard, on which is written the beef of the day and where it came from.
I snuck in to Nikuya Shokudo in Henza for lunch, when its strong points are really put out there for all to see.
My recommendations for the gluttons out there
The A5/A4 grade cube steak.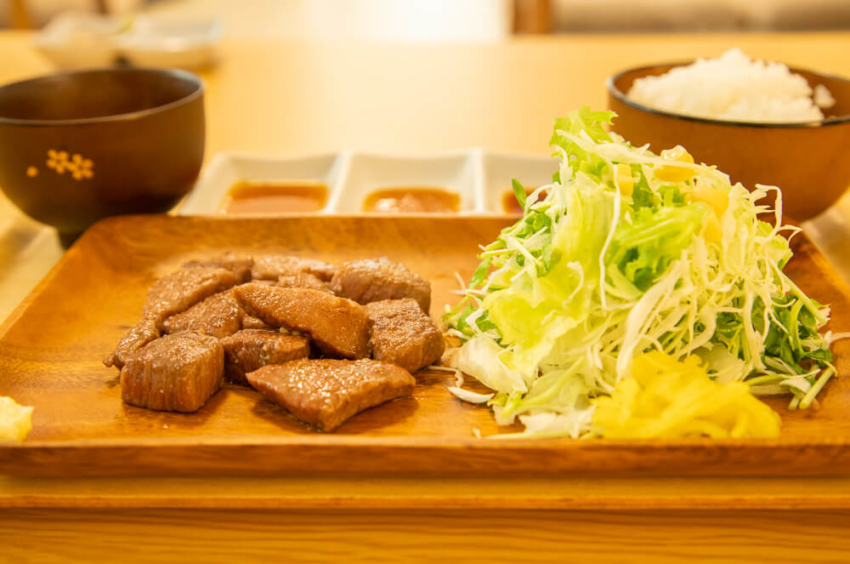 A5/A4 grade cube steak small¥1,400
You can't tell just by looking, but this is a line-up of three different brands of beef.
The brands available vary depending on what's in-stock, but today's options were Miyazaki Beef, Yamagata Beef, and Kagoshima Black Beef. You can tell the difference in texture and flavor from the minute the meat goes in your mouth, and you know they're all high quality. That's right! Even I could tell the difference!(=゚ω゚)ノ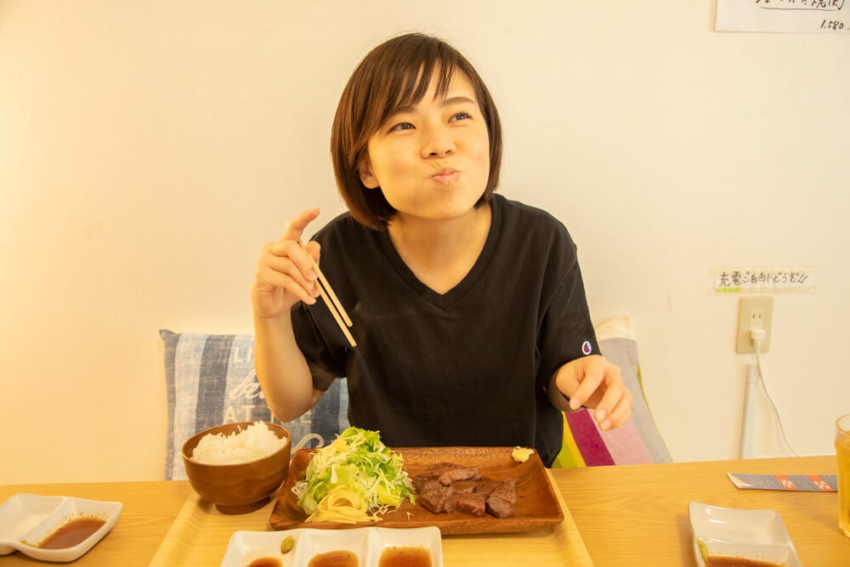 I just can't stop smiling…
You won't be able to enjoy eating normal beef for a while.
This is your official warning.
A5/A4 grade roast steak and lean cutlet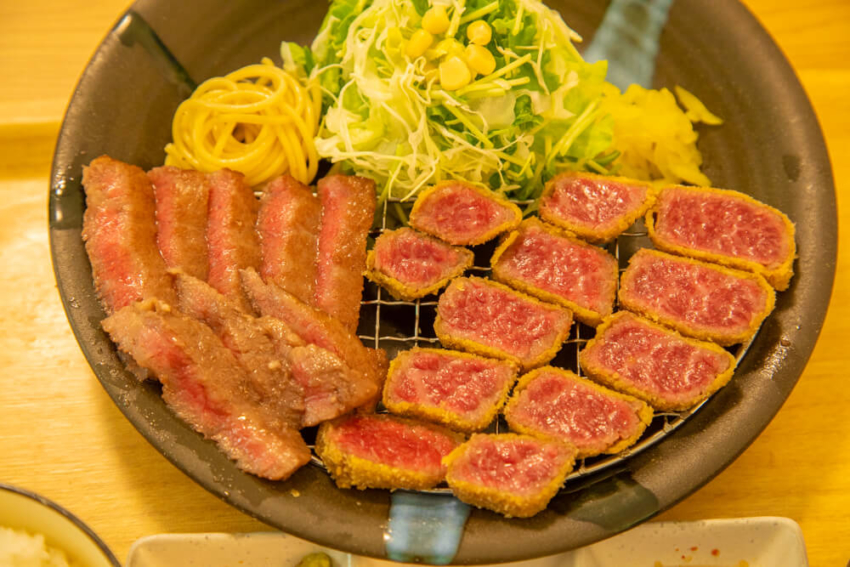 A5/A4 grade roast steak and lean cutlet ¥2,470
Today it's Yamagata Beef and Kagoshima Black Beef.
The meat is so tender, and the umami and juiciness of it just build up. The second you taste it, a feeling of joy spreads throughout your mouth.
I recommend sprinkling the meat with some Hamahiga salt to really bring out its sweetness, but the shop owner says the meat is perfectly delicious as is.( ;∀;)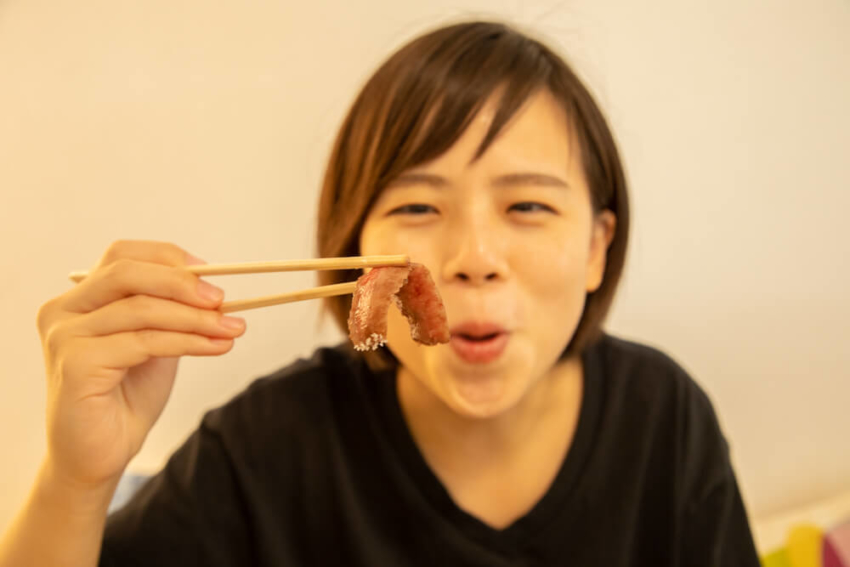 Between the deliciousness and my euphoria, I was speechless.lol
▼For an extra ¥100 you can have the meat slathered with garlic butter and broiled.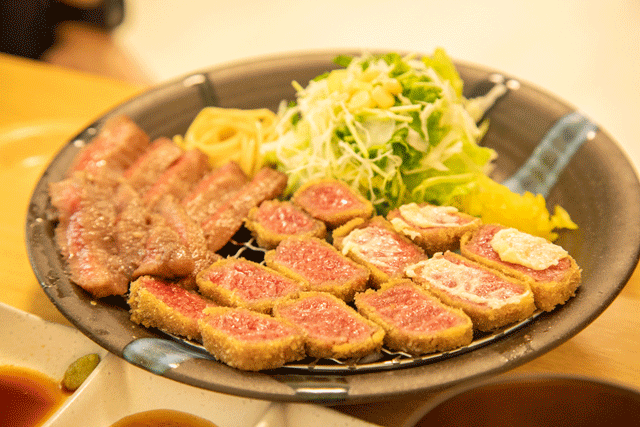 Muahahaha.
This will really get you in a great mood!~(((゚∀゚)))
Be lifted up by the mouthfeel and gentle flavors of the meat.
A5/A4 grade creamy roast beef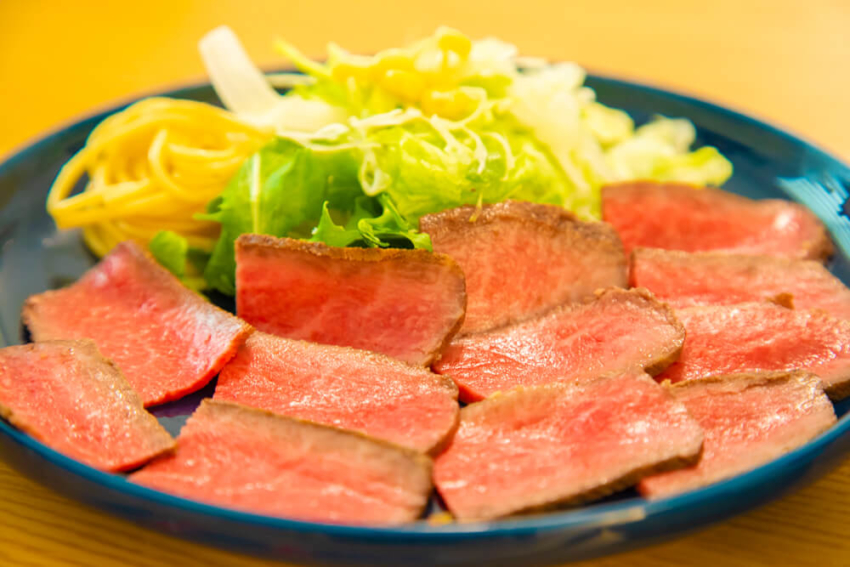 A5/A4 grade creamy roast beef ¥1,580
Today made with Kagoshima Black Beef
There is a very clear meat flavor, but somewhere in there is a hidden umami taste that you can't possibly dislike.( *´艸`)I feel like this would be the perfect last meal。lol
▼There are tables available for parties of two to six people and those for parties of two to four people.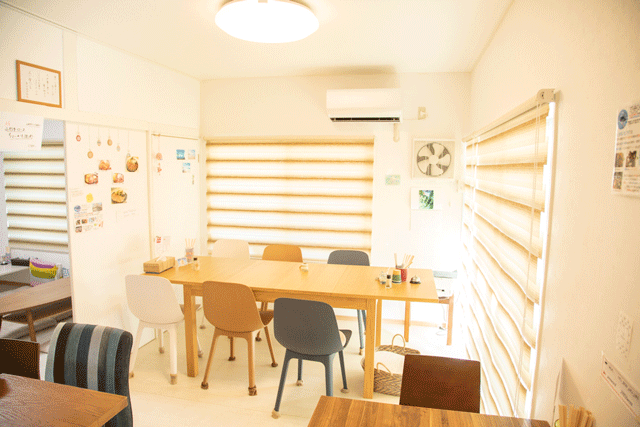 ▼Nikuya Shokudo in Henza's owner, Mr. Minami♡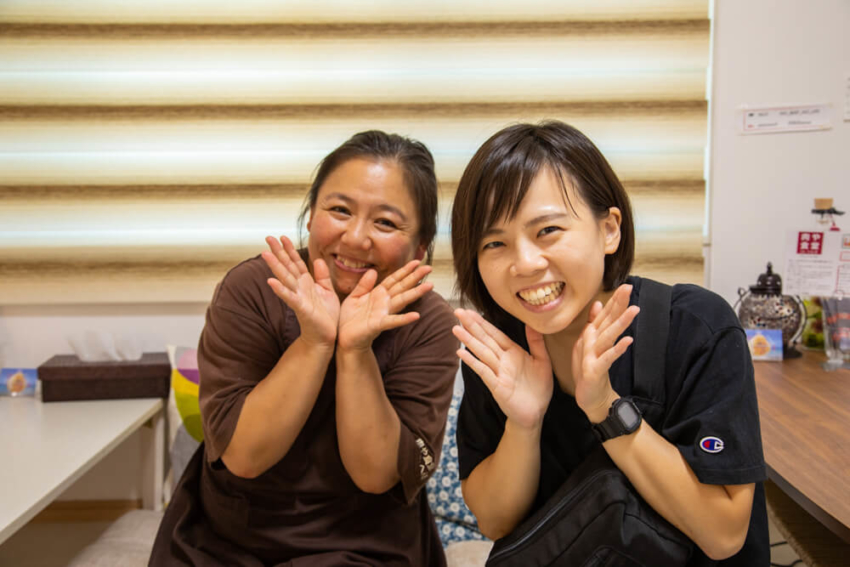 He said, "I want you to have wonderful memories of this meat, and you came all this way to try my beef, so I wanted you to enjoy something really delicious."」He seems like a wonderful person!
By the way, the weekends are super busy, so it's best to come on a weekday.
So, what do you think? Just looking at the pictures I really want to go back and eat more beef, so I really hope you'll all have a chance to give it a try.~(゚∀゚)/"
Parkling spaces
available
Business Hours

・Lunch
11:30am~4:00pm(Last order: 3:30pm)

・Dinner(Friday, Saturday, and Sunday Only)
5:00pm~9:00pm(Last order: 8:30pm)

Shop closed on
Thursdays
MAPCODE
499 609 588*06
Address
252 Yonashirohenza, Uruma City, Okinawa Prefecture
▼After your stomach has its fill…